Tim Tebow: Why America Needs Denver Broncos Star QB More Than Ever
December 18, 2011
Justin Edmonds/Getty Images
With how dark and bleak the world of sports has become, America needs the virtuous Tim Tebow of the Denver Broncos more than ever to prove sports can still be pure hero while maintaining a positive place in society.
American sports seem to be filled with cheaters, criminals, anti-heroes and sickening creeps.
If there has been a year with more disheartening news affecting the world of American sports, 2011 by far would take the cake.
Violence is more rampant than ever. Fans like Bryan Stow and James Mohr suffered serious physical assaults by rival fans after professional games, with Stow and Mohr having extended hospital stays.
Athletes are no better. Penn State quarterback Matt McGloin was beat up by his teammate Curtis Drake. Defensive tackle Ndamukong Suh of the Detroit Lions has been known to take dirty/cheap shots at opposing players and was suspended for two games for bashing Green Bay Packers offensive lineman Evan Dietrich-Smith's head into the ground.
Stealing and fraud were frequently in the news regarding athletes.
Former Notre Dame football player Rudy Ruettiger was accused by the SEC for participating in a stock-fraud scheme where his energy drink company was accused of making $11 million by lying about the company's financial health. Ruettiger settled for $382,000 in damages.
Washington Redskins receiver Santana Moss has been stiffing the federal government by having $258,000 in back taxes.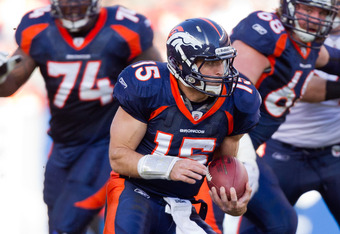 Justin Edmonds/Getty Images
The NBA is having problems of its own. Both players and owners appeared to be greedy aggressors during a prolonged NBA lockout as billionaires and millionaires argued about splitting the revenue pot as blue collar NBA workers were either laid off or furloughed.
Commissioner David Stern was accused of establishing a bad precedent by denying a trade that would've sent former Los Angeles Clippers point guard Chris Paul to the Lakers.
Cheating has also been well represented by athletes and coaches alike. Milwaukee Brewers star left fielder Ryan Braun was perceived as a good Jewish boy who worked hard and won the National League MVP award after a stellar 2011 season.
However, Major League Baseball released a statement saying Braun tested positive for taking performance-enhancing drugs, which would erase his credibility as an honest ball player.
"Home Run King" Barry Bonds was just convicted of obstruction of justice by a grand jury for perjuring himself for denying he took steroids. Bonds currently holds the MLB career record with 762 home runs. Bonds lied about not taking steroids, while participating in one of the biggest frauds in sporting history. 
Heisman Trophy finalist Tyrann Mathieu was suspended for smoking synthetic marijuana while Ohio State and Florida were involved in violating NCAA rules.
More serious criminal acts sprung up too.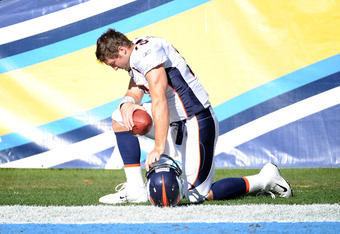 Harry How/Getty Images
Former Chicago Bears receiver Sam Hurd resembled more of a Miami Vice villain than an NFL receiver this past week. The FBI arrested Hurd for allegedly attempting to by 1,000 pounds of marijuana and five-to-10 kilograms of cocaine to start a drug ring in Chicago. Hurd denied rumors that he was selling drugs to NFL players.
If Hurd were bluffing, the NFL and professional sports would have a huge scandal on their hands.
But even an NFL drug-infested scenario pales in comparison to the child rape scandal at Penn State that's breaking the camel's back.
Former Penn State University athletic director Tim Curley and former senior vice president Gary Schultz could have perjured to a grand jury that former football defensive coordinator Jerry Sandusky was sexually assaulting young boys under their watch.
Even assistant football coach Mike McQueary and legendary coach Joe Paterno are not totally off the hook, as the two did not do everything in their power to report the incident to the university and State College police.
Sandusky is currently on trial on 52 counts of child abuse and misconduct towards 11 alleged victims.
Hearing all these horrible happenings makes one want to rush to the shower to cleanse all this grime off and never come out.
Now, this is where Tim Tebow steps in.
With all the cynicism and crime that is surrounding sports today, Tebow is the perfect hero to overcome these pitfalls.
Tebow is a good citizen who thinks of others before himself. Tebow has helped his parents do missionary work in the Philippines and using his $2.5 million signing bonus towards various charities.
Recently, Tebow announced his The Tim Tebow Foundation, along with CURE International, would help construct a children's hospital in the Philippines that should be completed by 2013.
Tebow is a winner who works hard without cheating or boasting. The Florida product won two national championships and is 7-1 as an NFL starter this season with six comeback victories.
He continually thanks his God, coaches and teammates for his successes and never rubs it in to the opposition.
Opposing players like the Detroit Lions team and the Chicago Bears' Brian Urlacher have insulted Tebow's playing abilities, but Tebow is a good sport and doesn't hold any grudges. 
Tebow shows a genuine joy for playing the game and always strives to improve his game. While Tebow doesn't possess good passing mechanics, he has shown improvement in his passing numbers as the season has progressed.
At a time when many American children are content of being followers, Tebow is undoubtedly a true leader. He stands up for his beliefs, albeit religious in nature, and is not afraid to express his beliefs.
Tebow also unconditionally believes in his teammates and encourages them even if they fail.
Against the Chicago Bears Dec. 12, Broncos receiver Demaryius Thomas dropped a sure touchdown earlier in the game. Tebow did not lose trust in Thomas and then nailed him for a 10-yard fourth-quarter touchdown to make it a 10-7 deficit.
Many athletes like former NBA star Charles Barkley avoid being responsible role models to American youth. Not Tebow. The Broncos quarterback embraces that role wholly as he proves it with his actions on and off the field.
The nice thing about Tebow is that he is truly a breath of fresh air in a sporting culture that is increasingly becoming unsavory.  He is kind, humble, selfless and a true leader.
Having someone like Tebow is what American sports need during this trying, dark time where many athletes and coaches are making the wrong decisions that negatively impact themselves, others and society as a whole. 
Athletes and coaches like Sandusky and Hurd represent the sickness in American sporting culture while Tebow is the antidote.
For America's sake, Tebow's general goodness still provides sports fans with the hope that someone involved in sports has pure intentions to do the right thing on and off the field.
Bob Bajek is a Feature Columnist. He is also a freelance reporter and  can be followed at Patch.com and Twitter.