Villanova Basketball: 10 Best "Holy War" Performances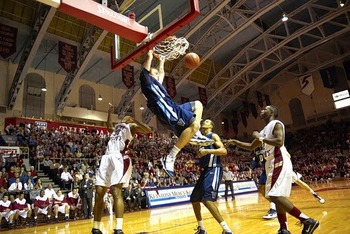 Villanova and St. Joe's will play in a historic Big 5 battle.
On Saturday night the Villanova Wildcats and St. Joe's Hawks will engage in the 89th Philadelphia "Holy War." The game was first played in 1921, and for the first time, the two teams will play on St. Joe's campus.
Villanova leads the all-time series 44-24, including one Villanova win in the NCAA Tournament. The Wildcats have taken seven of the last 10 meetings.
Here are the 10 most impressive individual performances in the rivalry's rich history.
10. Marvin O'Connor: December 11, 2000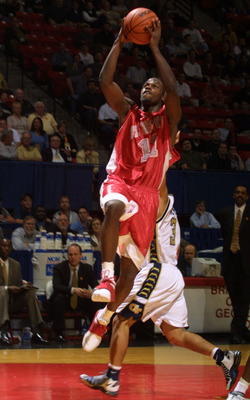 O'Connor scored almost at will against Villanova.
Stephen Dunn/Getty Images
Both teams entered the game on a roll with Villanova winning five of their first six and the Hawks winning six of seven.
The Palestra was rocking and former Villanova transfer Marvin O'Connor paced his Hawks to a 48-40 second half lead over his former teammates.
Despite O'Connor dropping 32 points on 11-of-17 shooting, the Wildcats ultimately prevailed 78-75 on the back of Michael Bradley's 20 points and 10 rebounds.
In the loss, O'Connor showed Villanova he had what it took to dominate in the Big East.
9. Gary Buchanan: January 28, 2002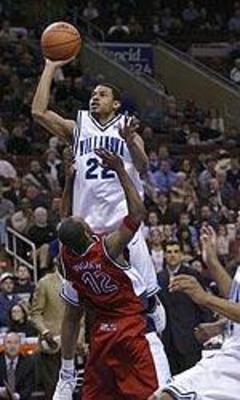 Gary Buchanan lit up the scoreboard against the Hawks.
New Villanova head coach Jay Wright got his first Big Five win in his first Holy War. Villanova massacred the Hawks 102-73, the largest margin of victory in the series' 91-year history.
Gary Buchanan was the catalyst scoring 28 points and nailing a career-high seven three-point field goals.
Buchanan also added five assists, four rebounds and two steals to his gaudy scoring numbers.
8. Joe Spratt: January 9, 1959
Joe Spratt should not be forgotten in tihs rivalry.
In the 1958-59 season St. Joe's handed the Wildcats their only loss in Big Five play.
Spratt scored 25 points, shooting 10-of-16 from the field, leading the Hawks to an 82-70 win and a City Series sweep.
Spratt used that performance to garner him the Geasey MVP Award as the Big Five Player of the Year.
7. Tom Inglesby and Ed Hastings: January 27, 1973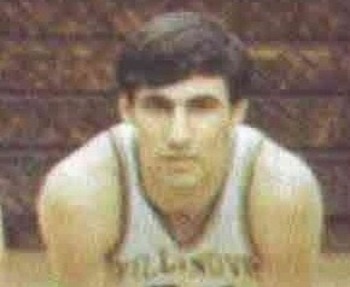 Inglesby led the Wildcats to a huge Holy War victory.
The undoubted highlight of the final season of legendary Villanova coach Jack Kraft was this 79-72 upset victory over the Hawks.
In front of the largest Palestra crowd of the season, Inglesby and Hastings combined for 43 points to knock off St. Joe's.
The Hawks would go on to the NCAA Tournament while the 'Cats would stumble to an 11-14 season, but Villanova had the last laugh on this day.
6. Kyle Lowry: February 7, 2006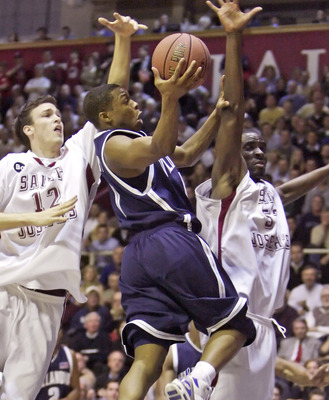 Lowry willed the Wildcats to a win over St. Joe's.
Drew Hallowell/Getty Images
Both teams entered the game at 3-0 against Big Five opponents. It was also the 50th season of the City Series.
The high-powered Wildcats saw St. Joe's as a minor roadblock in a season that culminated in an Elite Eight appearance. At halftime of this game though, the Hawks led 34-22.
Enter sophomore guard Kyle Lowry who exploded in the second half for 17 of his game-high 25 points. Lowry added six assists and four steals.
Villanova ultimately beat the Hawks into submission, winning 71-58, becoming the 50th Big Five champions.
5. Dwayne McClain: February 19, 1985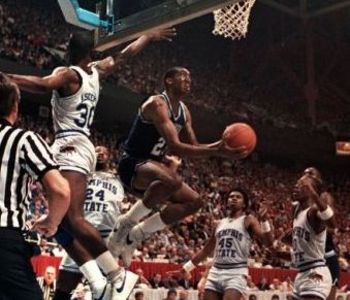 McClain lifted the Wildcats to a Holy War victory in their National Championship season.
The Holy War became an afterthought once the Wildcats upset the Georgetown Hoyas in the 1985 National Championship game, but it probably shouldn't be.
St. Joe's rode a nine-game winning streak into the contest while Villanova had dropped three straight. It was a slowed-down, defensive struggle.
With 3:08 remaining, Villanova center Ed Pinckney drained two free-throws to tie the game at 44-apiece. The Hawks continued to hold the ball for over three minutes to take the final shot.
After St. Joe's missed their final attempt, McClain swooped in for the rebound. On the ensuing inbounds play, McClain was fouled while knocking down a jump shot, and he completed the three-point play.
McClain finished with 18 points in the 47-44 Villanova victory.
4. Villanova's Defense: February 6, 2007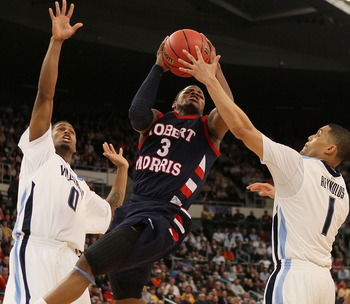 Villanova swarmed St. Joe's holding them to a paltry 39 points.
Elsa/Getty Images
In a game that showcased Jay Wright's defense-first mentality, Villanova wore St. Joe's down with a suffocating performance. The Wildcats embarrassed the Hawks 56-39, the lowest point total by St. Joe's in a Holy War since 1939.
Villanova was shaky on offense too, but were led by Curtis Sumpter's 14 points, seven rebounds and three blocked shots.
The Wildcats had 13 steals and seven blocked shots, forcing 21 turnovers in a dominating performance.
3. Jameer Nelson and Delonte West: February 3, 2003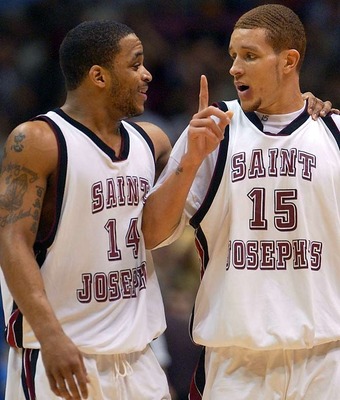 Villanova had no choice but to bow down to Nelson and West.
In a sign of things to come at St. Joe's, Jameer Nelson and Delonte West destroyed Villanova 92-75. The final score may not sound too out of hand, but the Wildcats trailed 51-23 at the half.
The two legendary guards for the Hawks lit Villanova up, combining for 55 points, nine rebounds and eight assists. They also teamed up to shoot 9-of-17 from three-point range.
The following year Nelson and West scored 44 points combined, adding 15 rebounds and 10 assists, carrying the undefeated Hawks to a 74-67 victory.
2. Hubie White: March 3, 1962
White was a force of nature against St. Joe's.
In a clash of Big Five titans, Villanova came out on top 66-59 to sweep the City Series in Jack Kraft's first season.
Hubie White was an unstoppable force for the Wildcats, scoring 23 points and snatching 17 rebounds.
White averaged 21.5 points and 10.2 rebounds per game on his way to winning the Geasey MVP award.
1. Howard Porter: January 11, 1969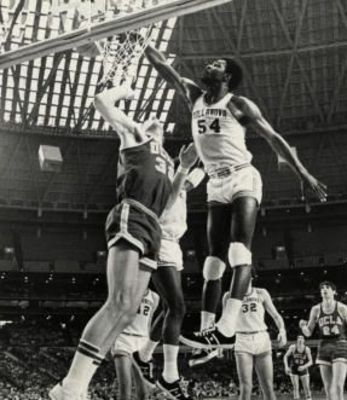 Howard Porter showed his greatness against the Hawks.
In a dominating year for Big Five teams, Howard Porter dominated the Hawks.
Porter led Villanova to an 87-62 rout with 36 points and an amazing 26 rebounds. Villanova finished the season with a 21-5 record despite a 2-2 finish in the City Series.
Porter led Villanova to an NCAA Tournament berth, and tied LaSalle legend Kenny Durrett for the 1969 Geasey Award.
Next Battle Looms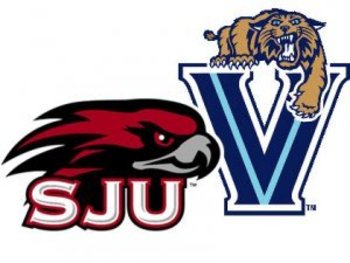 Two natural predators try to turn each other into prey.
With the next installment of the fabled Holy War about to play out, these are the most impressive individual performances so far.
It is quite possible that the backcourt tandem of Carl Jones and Langston Galloway could play their way onto this list.
On the other side, maybe Maalik Wayns and Mouphtaou Yarou will make their mark on this bitter rivalry.
In a series that has produced many memorable games and electrifying moments, 2011's matchup should be no different.
Keep Reading