Sam Hurd Arrested: Chicago Bears Teammates Weigh in on Wild Drug Allegations
December 16, 2011
Jonathan Daniel/Getty Images
Sam Hurd is in hot water and his teammates have to be concerned that they are going to be involved in perhaps the biggest narcotics scandal in the history of the NFL.
Hurd was allegedly trying to establish a drug ring and purchased 5-10 kilos of cocaine and 1,000 pounds of marijuana per week, according to the Chicago Tribune.
According to Laurence Holmes of WSCR Sportsradio 670 the Score, Hurd is just the tip of the iceberg and more NFL players are involved.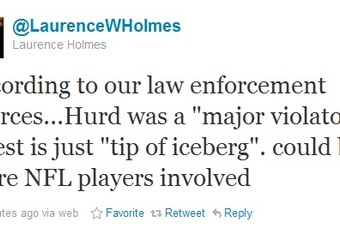 Naturally, it's Hurd's teammates and ex-teammates that seem most likely to be affiliated with him. With reports of the list of players involved being in the "double digits," there are NFL players who have to be feeling a little uneasy right now.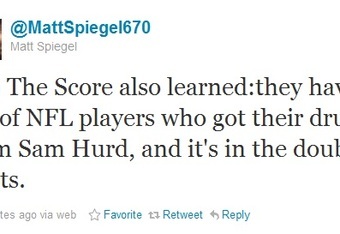 In this ESPN video, Hurd's teammates take different approaches to the matter. Lance Briggs' "we all make mistakes," response to the situation is of course the sort of standard political answer we should expect. The Bears should be hoping that it doesn't ring true.
Brian Urlacher called him a "good teammate." What's also interesting, though, is that players are trying to distance themselves from being associated with Hurd or the scandal. Urlacher's "outside of here, I don't know him very well" is his attempt at letting us know that he certainly isn't involved.
Roy Williams, who played on his team on the Cowboys and is currently with Hurd on the Bears, said he was "shocked" and called Hurd a "close friend." He also mentioned that he himself did not do drugs and ended the interview by speaking about consequences.
The Bears are falling apart. Jay Cutler and Matt Forte sustained devastating injuries and with all of the distractions now surrounding the team it's going to be tough for them to make the postseason, though it seemed like an inevitability just a few short weeks ago.
All is relatively quiet on the Twitter front, at least from the Bears' players. We'll see if that holds true if and when more details from this ominous list emerge.