Jamal Crawford Signs with Portland Trail Blazers: 5 Reasons to Love the Signing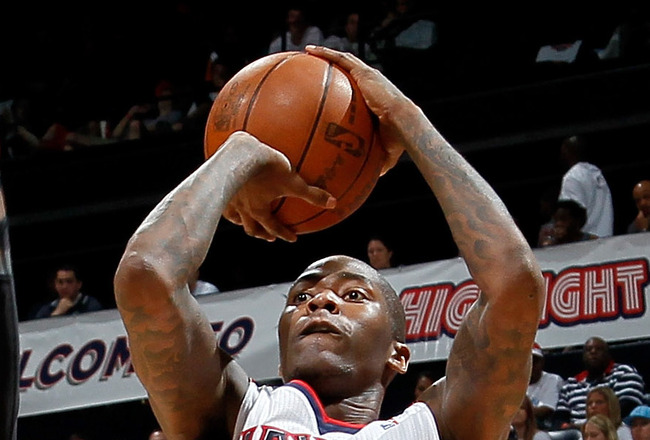 Kevin C. Cox/Getty Images
A couple months ago, LaMarcus Aldridge openly stated his desire for the Portland Trail Blazers to recruit free agent guard Jamal Crawford. At the time, I thought it was a bad idea, and wrote this article, which explained my reasoning behind that opinion.
Now, however, Sports Illustrated reported that the Blazers have indeed beaten out the Sacramento Kings, among other teams, for the services of Crawford, at least for the next season and probably the next two. This time around, I'm all for it.
Some things have changed for the Blazers, and in the NBA as a whole, which have swayed my opinion. Here are five reasons why Blazers fans should be excited about this move.
1. He Is Only Two Seasons Removed from Winning the League's Sixth Man Award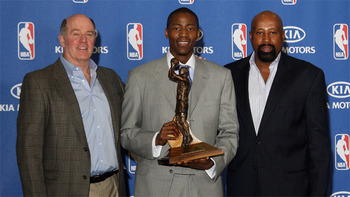 There is something to be said for being a good bench player, and Jamal Crawford has show that he can thrive in that role. After being a full-time starter for a good portion of his career, he began coming off the bench, behind Joe Johnson, for the past two seasons while with the Atlanta Hawks.
His stats dropped as a result of decreased minutes being played, but he still remained very effective as a scorer and provider of instant offense. That's something the Blazers often lacked last season. In particular, they were exposed in the playoffs against Dallas, as their depth failed to keep pace with the Dallas Mavericks bench.
Having Crawford will, in theory, change all that. He gives the Blazers someone who won't have illusions about being a starter, or taking starter minutes, but will know his role, and fill it well.
2. The Contract Is Only for Two Years and 10 Million Dollars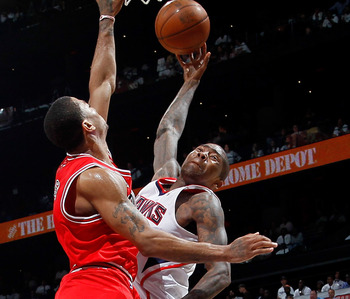 Kevin C. Cox/Getty Images
This is a big one for me. Jamal Crawford is no longer a Sixth Man of the Year contender, but he's no scrub, either. Last year was a down year for him statistically, but even if he merely maintains those averages during his time in Portland, he will still be worth the $5 million per year that Portland is paying him.
When it was originally stated that Crawford might have an interest in Portland, most people were talking about a longer contract, which wouldn't have been in Portland's best interest. Crawford is at the age where he will be likely to decline rapidly once that decline sets in, and paying him this type of money at age 35 would not have been good.
Having a two-year deal, with the second year as a player option, is a very smart move by the Blazers. It allows them to get better now, while still maintaining when financial flexibility for the future.
3. He Replaces Most of What Brandon Roy (and Rudy Fernandez) Would Have Done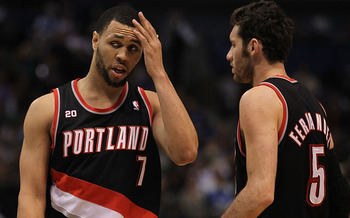 Ronald Martinez/Getty Images
Last season, Brandon Roy and Fernandez did not have their best years, but for different reasons.
Fernandez never seemed to be himself within the context of the Blazers offense the past two years, and they sent him away in a draft day trade to the Dallas Mavericks. He averaged career lows in field goal percentage and three point percentage, and is now playing for the Denver Nuggets.
Roy, of course, was hobbled by knee injuries, and has since announced his retirement from basketball. His loss is as much an emotional blow as a statistical one to the team, as his season averages were nowhere near what they had been during the rest of his stellar career.
Crawford doesn't have the reputation as being the stellar playmaker that Roy is, and he isn't as good a defender as Fernandez, but he will fill in most of what they would have done, in terms of scoring, had they stayed with the team.
4. He Gives the Blazers a Proven, Veteran Backup Who Will Thrive in His Role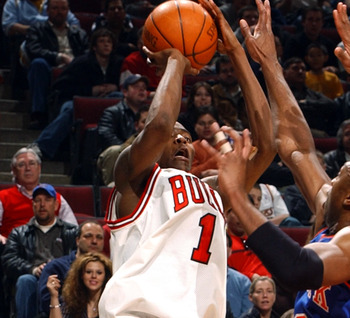 Jonathan Daniel/Getty Images
I touched on this a little bit in a previous slide, but one thing that seems to have been a real issue for the Blazers in the past couple of seasons has been a lack of well-defined roles that the players can step into.
Some of that was due to the injury issues, with not knowing who would be available, and leading to players always feeling like they were simply filling in until someone else was healthy enough to take their spot. This makes it harder for a team to develop the consistency needed to be a contender.
Jamal Crawford knows his role, and it is well established: to come off the bench and score. He will do it well, and keep the Blazers' bench from going into a funk, as it so often did last season.
5. His Arrival Will Not Harm the Existing Chemistry of the Team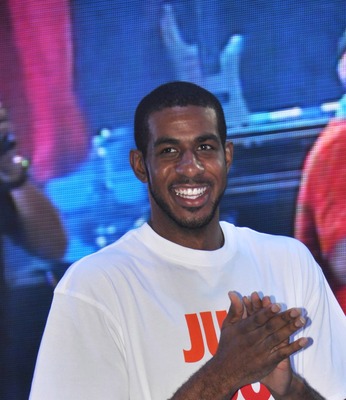 ChinaFotoPress/Getty Images
As was previously pointed out, LaMarcus Aldridge, who is the team leader, has openly expressed his desire for Portland to sign Jamal Crawford. I originally assumed that, with Brandon Roy coming back, having those two in addition to Wesley Matthews would cause a major logjam at the shooting guard spot, harming team chemistry.
With Roy no longer playing, and the respect that Aldridge and others have for Crawford and his abilities, this should be a very good season, chemistry-wise, for the Portland Trail Blazers.
Keep Reading

Portland Trail Blazers: Like this team?