Boston Celtics: 5 Players Danny Ainge Should Have Put on the Celtics' Roster
As it stands, the Celtics' roster is essentially complete.
General manager Danny Ainge stated, "I don't know if there's anything I need to do...We're planning on this roster for now." He also stated that they're still looking into some things, but they might be "tough to pull off."
The Celtics still have some questions in terms of roster depth, mainly at the forward spots.
Can Jermaine O'Neal stay healthy? Will JaJuan Johnson's lack of experience and rushed training camp hinder his development? Who is Greg Stiemsma? What is the status of Jeff Green's health?
Ainge was able to add Brandon Bass and Chris Wilcox, two solid NBA veterans. However, there are still a few players on the free-agent market that can really help the Celtics during this crazy season.
Leon Powe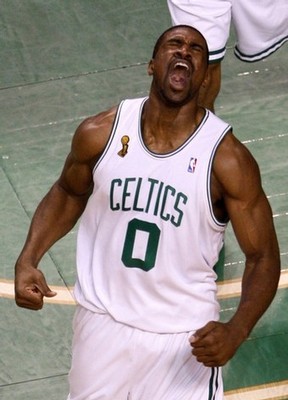 Leon can play a big role for the Celtics, IF he's healthy
I don't think anybody would be upset to see the return of Leon Powe to Boston.
It was apparent that Ainge missed on the opportunity last season to bring in Leon. There were still some questions regarding Powe's health, but he showed that he was capable of playing at a high level when he scored 13 points in 17 minutes against the Celtics last season.
We all know what Leon brings to the table. Needless to say, he's a great fit in Boston's system. In terms of salary, the Celtics might be able to get away with paying the veteran's minimum for Powe. Maybe a little more.
Kyrylo Fesenko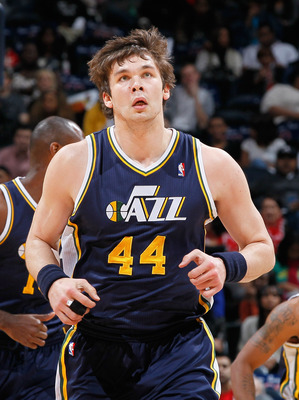 Fesenko would add much needed center depth
Kevin C. Cox/Getty Images
The Celtics currently only have one true center, Jermaine O'Neal, and it would be a miracle if he stayed healthy for an entire season.
Bring in Kyrylo Fesenko! He's a seven-footer with a decent defensive game. Boasting a 7'4'' wingspan, he'll grab rebounds and block a few shots here and there. The Celtics could definitely use him on the inside.
He shouldn't command much more than the veteran's minimum.
Al Thornton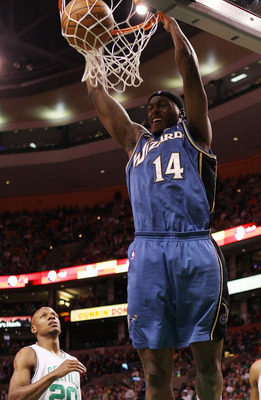 Thornton would be a SOLID piece for the Celtics
Elsa/Getty Images
If you're going to dream, you might as well dream big. Al Thornton is an athletic, versatile wingman and someone the Celtics would be more than happy to have as a part of their future.
Thornton was a solid player for the lowly Clippers, averaging 13.4 PPG and 4.5 RPG in his first three seasons. He's been moved around a bit but would make a great piece on any team. His game is similar to Jeff Green's, but Thornton is more athletic and less of an outside threat.
Salary demands might prevent Thornton from wearing Celtics green.
Josh Howard
He already looks pretty good in green
Boston has a history of being able to take troubled athletes and help them resurrect their careers. An example would be Josh Howard.
Once on the verge of NBA stardom, Howard has since fallen off the wagon due to a lack of focus and questionable character attributes.
If is he able to return to his true form, his scoring will be invaluable for the Celtics. Pierce would finally have a solid backup and Doc would have someone he knows that can score off the bench.
Not sure what his salary demands are, but the veteran minimum likely won't cut it.
Kris Humphries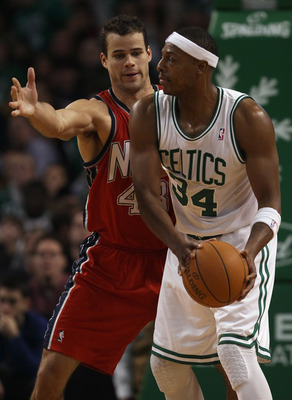 Humphries is exactly what the Celtics need
Elsa/Getty Images
Putting aside all drama, Kris Humphries is exactly what the Celtics need. He was fifth in the NBA in rebounding last season and even averaged over 10 points a game.
Even though he's not a good offensive player, Humphries can provide solid rebounding and decent defense. He's still young and doesn't have a history of injury concerns.
It's tough to tell where his head is after all the offseason drama he went through. If the Celtics were able to add him to their roster, he would provide an excellent second option after Jermaine O'Neal.
Keep Reading

Boston Celtics: Like this team?