NFL Week 15 Picks: Spread, Straight and Over/Under
December 15, 2011
Doug Pensinger/Getty Images
Week 14 in the NFL was one to remember for many reasons, some of which undoubtedly led to big swings in Win-Loss records for those of us making game picks.  In one fell swoop, the Texans won the game, spread and pushed the score to Over after each of the three categories were the opposite with just nine seconds left in the game against Cincinnati. 
The Colts put together yet another pointless drive at the end of the game ending in a touchdown with zeroes on the clock resulting in a Baltimore loss against the spread.  Even after taking the hit on those turns of event, I was able to pull out a more-than-respectable week, going 13-3 straight, 8-8 spread, and 10-6 O/U for a weekly count of 65 percent.  For the season that leaves me at:
Straight: 145-63 (70 percent)
Spread: 117-91 (56 percent)
O/U: 112-96 (54 percent)
Coming to almost exactly 60 percent overall.  This puts me just two percentage points behind the leader of my 30-man league, and with a few more weeks like 14 I may have just enough to squeeze out a second consecutive season championship.
Now, let's get to why you clicked this link in the first place!
Jacksonville Jaguars (+11) at Atlanta Falcons (O/U = 42.5)
The Jags ate up the lowly Bucs' defense in Week 14, and put up a season high 41 behind four scores from the elusive MJD.  The Falcons looked poised to drop a crucial battle against the Panthers, but found their footing just in time to pull ahead late and put a stamp on the victory with a long Julio Jones TD scamper.  The Falcons remain in the thick of things in the NFC playoff hunt as a result, and will not drop this one at home to a Jacksonville squad that is unlikely to strike with such force in consecutive weeks.
Streeter Lecka/Getty Images
Straight: Atlanta
Spread: Atlanta
O/U: Over
Dallas Cowboys (-7) at Tampa Bay Buccaneers (O/U = 46.5)
The annual Dallas December collapse is fully upon us, following a three point loss to the rival Giants last week after leading by 12 with just minutes to play.  Luckily for them, the Buccaneers have apparently packed it in after getting throttled by the Jags, and the 'Boys should be able to keep playoff hopes afloat with an important victory on the road.  However, if Romo and Co. do find a way to blow this one, then there will be a whole lot of explaining to do.  I suppose they are getting used to that, though.
Straight: Dallas
Spread: Dallas
O/U: Over
Cincinnati Bengals (-6) at St. Louis Rams (O/U = 38.5)
A young Bengals squad which once looked so promising has now dropped four of their last five, following the loss to Houston mentioned in the intro.  Their playoff potential is on thin ice, and with a loss here against the Rams they can effectively kiss their chances goodbye.  St. Louis has looked lifeless this year, and to close the year with this one then the Steelers and Niners will be brutal on Rams fans.  They may not find the end zone again before next season.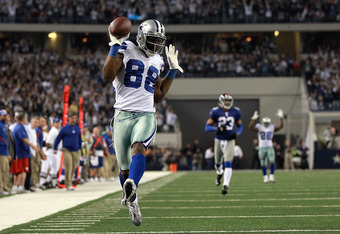 Ronald Martinez/Getty Images
Straight: Cincinnati
Spread: Cincinnati
O/U: Under
New Orleans Saints (-7) at Minnesota Vikings (O/U = 50.5)
The Saints locked up a playoff spot in Week 14 after winning against Tennessee in a game surprisingly dominated by defense.  Two late scores from Brees to Colston sealed the deal, but the high-flying offense was held at bay for most of the day.  The Vikings fell in a tough one in Detroit on the last play of the game following a no-call on a clear facemask penalty to Joe Webb.  The Vikes offense was productive with Webb at the helm however, and Leslie Frazier would be smart to play that card again while the speedy signal caller is hot.  Either way, look for the Saints offense to get back on track and run away with this one.
Straight: New Orleans
Spread: New Orleans
O/U: Over
Miami Dolphins (+1) at Buffalo Bills (O/U = 42.5)
The Dolphins fired head coach Tony Sporano following a Week 14 loss to the Eagles, and head to Buffalo for this matchup against a Bills team thirsty for a win.  Buffalo enters on a six-game skid, and although the playoffs are likely out of the question, they would surely like some redemption on a season which was once so bright.  Look for them to hold at home against a Miami squad lacking leadership.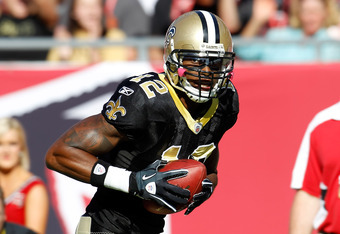 J. Meric/Getty Images
Straight: Buffalo
Spread: Buffalo
O/U: Over
Carolina Panthers (+6.5) at Houston Texans (O/U = 45.5)
The Panthers snapped a season high two-game win streak last week after giving it up late to Atlanta.  The Texans did quite the opposite on a last-second score to seal their first playoff berth in organization history.  T.J Yates has been reliable enough since taking over,  and a season that many thought was doomed with the loss of Matt Schaub is still clearly showing signs of life.  Carolina continues to play hard despite having no shot at the playoffs, so expect them to keep it close, but Arian Foster will be too much for a below-par defense to handle.
Straight: Houston
Spread: Carolina
O/U: Under
Green Bay Packers (-14) at Kansas City Chiefs (O/U = 45.5)
There's really not much to say here.  Green Bay continues to roll and, despite the loss of top wideout Greg Jennings, appear poised to make a run at the historical 16-0 mark.  The Chiefs are most certainly not the team to stop them, especially after firing head coach Todd Haley this week.  Expect to see more cheeseheads than arrowheads in the stands by the time this one is over.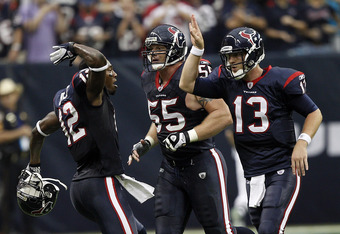 Bob Levey/Getty Images
Straight: Green Bay
Spread: Green Bay
O/U: Over
Washington Redskins (+7) at New York Giants (O/U = 45.5)
The Giants pulled out a miraculous win against Dallas on Sunday night to take control of the NFC East, and will be looking to hold on to that top spot against another divisional opponent in Washington.  The Redskins are an up and down group, and put up a real fight against a poor defensive effort from New England last week.  A seven point loss to the Pats could still be considered an up for this bottom-dweller, so that means this week is the down.  Giants big.
Straight: New York
Spread: New York
O/U: Over
Tennessee Titans (-6.5) at Indianapolis Colts (O/U = 41)
The Colts continue their losing ways, having yet to tally one single victory.  The Titans have been playing consistently good football, and find themselves in the thick of the crowded AFC Playoff hunt.  Having almost taken down the powerful Saints in Week 14, it's hard to imagine them dropping this one to the Colts, even at Lucas Oil Stadium.  A win here and a little help from others could see the Titans sneak their way a little further into postseason contention.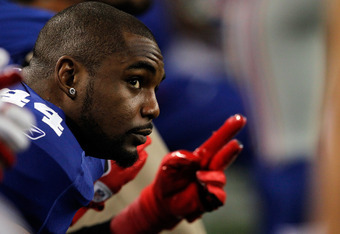 Tom Pennington/Getty Images
Straight: Tennessee
Spread: Tennessee
O/U: Under
Seattle Seahawks (+3.5) at Chicago Bears (O/U = 35.5)
The Bears have looked inept since losing Jay Cutler, and the Matt Forte injury didn't help things.  Add in a Tebow-style miracle, and you have a team which is falling fast looking for some traction.  The Seahawks continue to fly under the radar, and even at 6-7 probably haven't ruled themselves out of the playoffs.  It will be interesting to see how the glowing-hot Marshawn Lynch can perform against this stout run D in the Windy City, but something tells me the Bears will continue to slide. 
Straight: Seattle
Spread: Seattle
O/U: Over
Detroit Lions (-1) at Oakland Raiders (O/U = 47.5)
Week 15 marks the end of defensive tackle Ndamukong Suh's two-game suspension following the stomp heard round the world on Thanksgiving.  The Lions won one of two without him to remain in the last spot in the NFC playoffs, but must pull out some key victories down the stretch to retain that right.  The Raiders were absolutely pummeled by the Packers in Week 14, and hardly had a chance to blink before the game was out of reach.  Both teams are fighting for playoff spots, which always leads to good on-the-field action, so this should be a fun one to watch.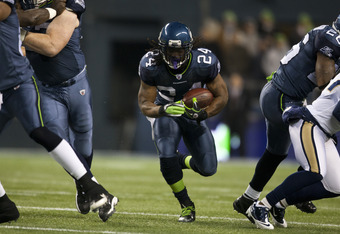 Jay Drowns/Getty Images
Straight: Detroit
Spread: Detroit
O/U: Under
Cleveland Browns (+6.5) at Arizona Cardinals (O/U = 37.5)
The Browns have lost their last three coming into this one, and will finally get a chance to breathe against someone other than their tough divisional foes.  Not much chance, though, as the Cardinals have found their spark, winning five of their last six.  Each of those wins has been by less than a TD, and two were in overtime.  That says that this team has a real will to win, and are still playing with a ton of heart.  Cleveland may have had just about all the heart pounded out of them at this point.
Straight: Arizona
Spread: Arizona
O/U: Under
New York Jets (+3) at Philadelphia Eagles (O/U = 44)
The Eagles finally came out victorious with the return of Michael Vick in Week 14, and look to put together what would be only their second back-to-back victories of the season at home against the Jets.  New York dominated the Chiefs to maintain life in the AFC playoff race, but have been hard to read much of the season.  A loss here to Philly could spell doom to those playoff chances, so look for Rex Ryan to have his boys hyped up for this ever-important battle in the city of brotherly love.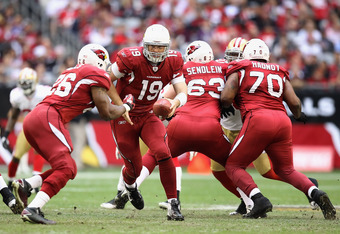 Christian Petersen/Getty Images
Straight: New York
Spread: New York
O/U: Over
New England Patriots (-6) at Denver Broncos (O/U = 46)
Denver's unbelievable win streak has grown to six following yet another godsend of a victory against Chicago last week.  Tim Tebow continues to perform at an incredible level in crunch time, even though his play for the rest of the game is marginal at best.  This game will provide Tebow's stiffest challenge since a blowout loss in Detroit, and at this point all eyes are on the young QB.  Although it almost seems senseless to pick against him at this point, the smart money still has to be on Brady and the Pats at home.
Straight: New England
Spread: New England
O/U: Over
Baltimore Ravens (-2.5) at San Diego Chargers (O/U = 44.5)
San Diego has now strung together back-to-back victories following six straight losses, but host a Ravens team looking to remain atop the grueling AFC North in Week 14.  Philip Rivers' performance has been well below the high expectations that he has set for himself with past success, and he will need a strong performance on Sunday night to hold off this defense, which is on a life-long mean streak.  Don't count on it.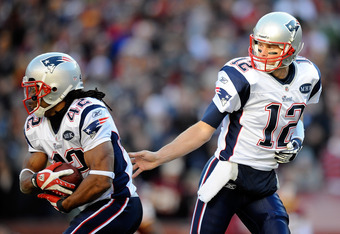 Patrick McDermott/Getty Images
Straight: Baltimore
Spread: Baltimore
O/U: Under
Pittsburgh Steelers (+2) at San Francisco 49ers (O/U = 40)
Finally, after a string of pitiful Monday Night Football games, we have a real solid matchup in what has to be the Game of the Week.  The Niners have faltered as of late, losing two out of their last three, but still have yet to surrender a rushing score on the year.  This week it will be up to Rashard Mendenhall to make an attempt at that mark, and maybe do even more if Big Ben is unable to play with an ankle injury sustained during last week's victory over Cleveland.  These teams can both really fly on defense, and if hard hits is what you like, then this is the game for you (even without James Harrison on the field).  The home-field advantage is the only thing that gives SF the slight edge in my book.
Straight: San Francisco
Spread: San Francisco
O/U: Under
While somewhat of a separation has been made atop the NFC playoff race, the AFC continues to fluctuate weekly, and Week 15 should be no different.  It is clearly make it or break it time for those clubs on the fence, and some are surely destined to fall the wrong way, starting now.  Which ones?  You'll have to watch and find out.
Enjoy this important time of the season, and come back next week for another healthy dose of football logic!