Patriots vs. Broncos: TV Schedule, Live Stream, Radio, Game Time and More
December 14, 2011
Justin Edmonds/Getty Images
The New England Patriots and the Denver Broncos will meet in a key AFC matchup that has two very important things: Tebow and Brady.
Plain and simple, this a game between two of the biggest winners in the NFL.
The remaining players on both teams cannot be forgotten in all of this because both are in playoff spots, but the media will focus on Brady and Tebow.
Where: Sports Authority Field at Mile High; Denver, Colorado.
When: Sunday, December 18 at 4:15 p.m. EST
Watch: CBS. DirecTV 714.
Listen: Patriots - 98.5 THE SPORTS HUB, Sirius 86. Broncos - 850 KOA/KJMN 92.1/KMXA 1090, Sirius 94.
Betting Line: Patriots -6.5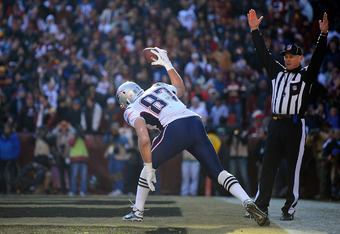 Patrick McDermott/Getty Images
What's At Stake?
Playoff implications. The Patriots have to experience a complete collapse to miss the postseason at this point, but the Broncos have everything riding on every game.
Tebow and the Broncos lead the Raiders by one game and every game, especially in conference, matters.
Patriots' Injury Report
Deion Branch, WR - Questionable (Groin)
Brandon Spikes, LB - Questionable (Knee)
Patrick Chung, S - Questionable (Knee)
Broncos' Injury Report
Andre Goodman, CB - Questionable (Concussion)
Brian Dawkins, S - Questionable (Neck)
Eddie Royal, WR - Questionable (Concussion)
Fantasy Start 'Em, Sit 'Em and Sleeper
Fantasy Start 'Em - Tom Brady, QB, Patriots
It's Tom Brady. The Patriots QB consistently puts up big numbers. The Broncos' secondary will be hard-pressed to cover the New England receivers.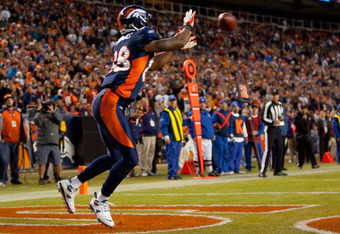 Justin Edmonds/Getty Images
Fantasy Sit 'Em - Broncos D
Don't trust Bill Belichick. He may be out to send a message.
Sleeper - Demaryius Thomas, WR, Broncos
The second-year receiver continues to make plays with Tebow and the Patriots' secondary is far from good.
What They're Saying
Boston.com talks about Tebow Mania and how Tom Brady is handling it:
Brady was asked if he's ever seen one player lead a team the way Tebow has this season.

"As a team, everyone is trying to raise everybody's collective level of energy and enthusiasm and that's part of being a team," Brady said. "You can really only do your job."

Brady did talk about how important leadership is on a football team, and gave Tebow some props for that part of the job.

"Leading your team and representing what your coach is trying to put across on the field [is important]," Brady said. "So obviously he [Tebow] does a very good job of that."

Brady, who has never met Tebow, said he is a fan of good quarterback performances around the league.
The Denver Post talks about Tebow as well and says that Belichick knows all about his qualities:
"I've known Tim for a while," Belichick said today during a teleconference with media that will cover Sunday's game between the Patriots and Broncos.

"He is, as we all know, an impressive young man," Belichick said." He had an impressive college career. He has a lot of skill. I had a great visit with him. He's been productive every place he's been. He continues to do so. He's a good football player."

Belichick was asked if he had any explanation for Denver's Tebow-infused comebacks.

"Obviously, the (Broncos) team is doing a good job of playing complementary football — offense, defense and special teams," Belichick said. "They've made some key plays when they had to ... It's good team play and Tim has done a great job for them in the running game, handling the offense, throwing the ball, getting the ball down the field, also taking what the defense has given them."
Patriots Player to Watch: Tom Brady, QB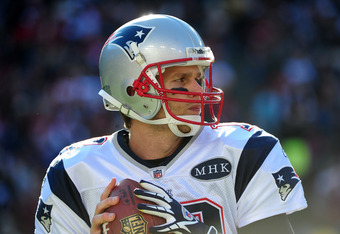 Scott Cunningham/Getty Images
John Fox will do everything possible to stop the dominant quarterback from wreaking havoc on his defense.
He's also a very good defensive mind and the Broncos will put a heavy rush on Brady, hoping to force him into rushed decisions.
Speaking of pass rush ...
Broncos Player to Watch: Von Miller, OLB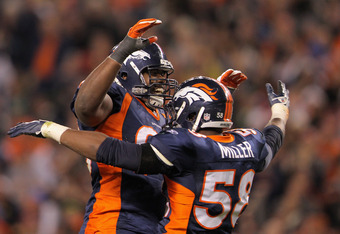 Doug Pensinger/Getty Images
The rookie pass rusher is one of the best in league and the Broncos are going to bring heat on Brady. If he can't get around the edge, the Patriots receivers and tight ends will do what they do best and Brady will shred this defense.
If Denver can't pressure the quarterback it is going to be a long day. 
Key Matchup: Broncos' pass rush vs. Patriots' offensive line
Denver's front four will be extremely important. If they can generate any sort of pass rush without sending a blitz it will be a huge bonus. But if they are forced to send extra men it will put them at a disadvantage on the back end against dynamic playmakers like Wes Welker and Rob Gronkowski.
The Broncos don't stand a chance if they don't hit Tom Brady.
On the Hot Seat: Tim Tebow, QB, Broncos
The Broncos, specifically John Elway, have yet to commit to Tebow long term. What more does he need to do?
Prediction: Patriots 24, Broncos 20