10 Most Important Players in NFL Playoffs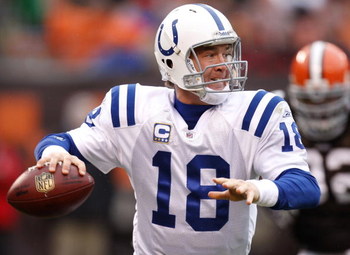 Every year, a group of players emerge to make plays that define the post-season. Some performances are expected (Joe Montana winning his third MVP in SB XXIV) and some come out of nowhere (Doug Williams in SB XXII).
This year will be no different.
I have for you the 10 most important players of the playoffs. These players will have the most impact on whether or not their team succeeds in advancing to and winning the Super Bowl.
10. Michael Turner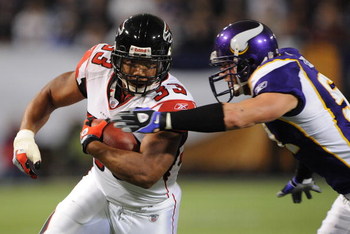 While Turner and Matt Ryan have been equally important to each others' success this season, the veteran Turner is going to have to be the man for the Falcons in the postseason.
In 11 wins, Turner had eight 100-yard games and scored 14 touchdowns. In five losses, he had no more than 81 yards, scored three touchdowns, and averaged less than 3.5 yards per carry.
9. James Harrison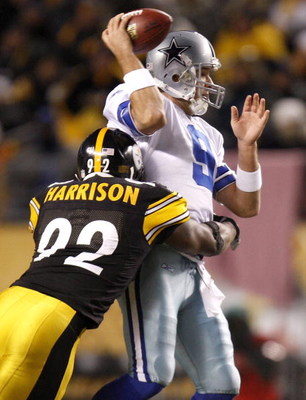 Tony Dungy called him the MVP. That's good enough for him to make this list.
Included in his 101 tackles, Harrison has 16 sacks. He is a disruptive force for the Steelers' defense.
His hard hitting has led to seven forced fumbles.
8. Eli Manning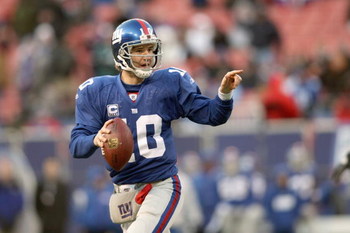 Eli quieted most of the naysayers with his performance in the playoffs last season.
Not only was he good in the Super Bowl, but he was fantastic in the playoff games on the road to Arizona.
In three playoff games, Manning threw four touchdowns and zero interceptions. He then went on to out-play Tom Brady in the Super Bowl.
7. Darren Sproles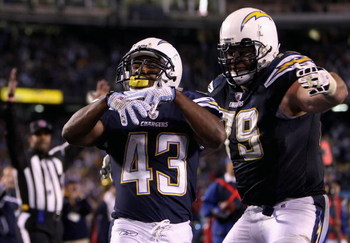 Darren Sproles does it all for the San Diego Chargers. The versatile running back carries the ball, catches the ball out of the backfield, returns kicks, and return punts.
During the Chargers' four game winning streak to close out the season, Sproles had five of his six touchdowns.
He averages nearly seven-and-a-half yards per touch from scrimmage.
6. Bob Sanders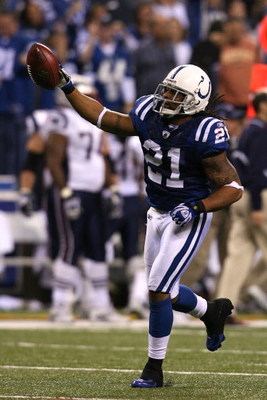 Sanders has only played in a handful of games this season, but no one can deny his impact on the Colts' defense.
The Colts are 5-1 this season when he is in the game.
In 2006, Sanders only played in four regular season games. In the playoffs, he transformed the worst run defense into one on which no one could run.
5. Julius Peppers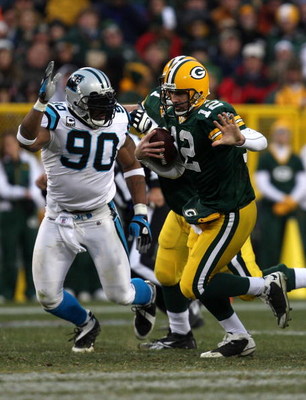 In four of his first five seasons, Julius Peppers recorded double-digit sack totals.
Last season, he mysteriously dipped to just two-and-a-half sacks. Now, he his back among the elite pass rushers in the league. He set a career high this season with 14.5 sacks.
Peppers changes the way an offensive coordinator crafts his game plan.
4. Brian Westbrook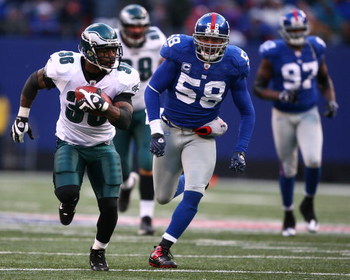 In six of the Eagles' nine wins, Westbrook touched the ball at least 19 times. He is by far their best playmaker.
He led the team in rushing touchdowns and receiving touchdowns. He nearly had 1,000 yards rushing and was second on the team in receptions.
As Westbrook goes, so do the Eagles.
3. Adrian Peterson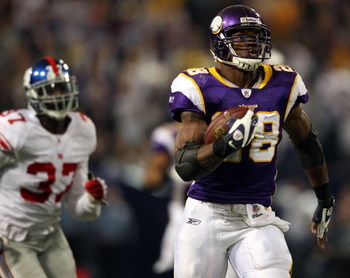 So much for a sophomore slump.
After 1,341 yards as a rookie, he blasted that mark his second season with over 1,700 yards.
Peterson is the engine that drives this offense and this team. He accounts for 35.6 percent of his team's total yards and about 25 percent of their touchdowns.
Peterson can carry this team as far as his powerful legs will take them. Just as long as he doesn't put the ball on the ground.
2. Peyton Manning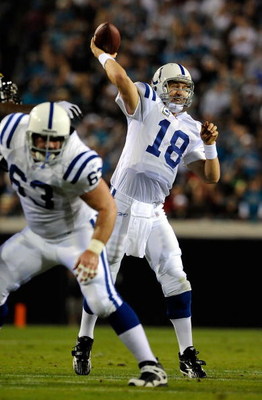 This could be Peyton's finest season yet.
He doesn't have a running game. He had to overcome the first surgical procedure of his career.
He is a preparation nut and couldn't get a single rep in during the offseason.
He had two miracle comebacks in the beginning of the season and kept the Colts afloat at the halfway mark. When he was finally ready, he led the Colts on a nine-game win streak.
The Colts won the Super Bowl despite a mediocre performance in the playoffs. This year, the Colts will live or die on Manning's performance.
1. Steve Smith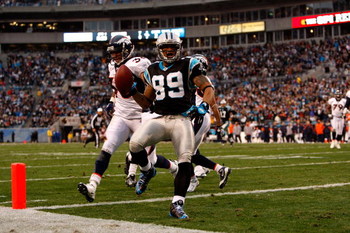 Steve Smith is the most un-coverable receiver in the league. Even though he missed two games this season, he still had over 1,400 yards.
Every defense is going to have to account for Smith or they will get burned. He can be the difference for the Panthers to reach the Super Bowl.
Keep Reading