Steve Young Needs To Zip It
December 14, 2011
Frederick M. Brown/Getty Images
Steve Young recently came to the defense of Tim Tebow after Brian Urlacher called Tebow "... a good running back...".
Young had this to say: "I thought it was so cheap of Brian Urlacher to [talk about] how he lost to a running back," Young said. "To me … he did it to you. He Tebowed you. Just take it like a man and walk away. You lost your shot."
What Young fails to address is Urlacher's full quote. Which was: "He's a good running back. He does a good job for them. They have a good offense with him back there. They do some different plays. I thought we did a good job overall."
I see nothing wrong with Urlacher making this statement. Tebow is in fact, more of a running back than he is a passer at this stage in his career. Through his first seven starts this season, he has averaged 26 pass attempts and 13 rushing attempts per game. If you take out the ridiculous Detroit game (39 pass attempts), when Denver tried to make him into something he is not, and the Miami and Chicago games, both of which went to overtime, his attempts per game drops to 16.
This not an attempt to take anything away from Tim Tebow or what he has accomplished this year. The guy is a winner, plain and simple. He is now 7-1 as a starter this year. Making this even more impressive is the pressure he was under. Fans put up billboards, held signs, screamed and chanted his name. It would have been easy and understandable if he had come in and fallen on his face. He didn't. 
Tebow has been helped enormously by his defense, which has been stellar of late, as well as his special teams. The Tebow-led offense averages 20 points a game. Not great. In the two games they went over 30 points, Tebow was helped by special teams and INT returns for TDs. Prater made a 59 yarder to tie the Chicago game.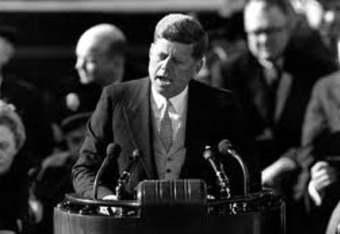 What Urlacher said wasn't cheap. It was snarky to be sure. Ask a man just after a loss in a must-win game to give kudos to the other team's QB. Really? Young needs to address the whole quote or none of it. 
"Ask not what your country can do for you...".  So you're saying I should sit back, shut up and deal with the fact that my country's governing body will do what they want, when they want with little or no thought of care for its' people.  Do I have this right?
This what can happen when quotes are misread, misinterpreted and grossly misaddressed.
Steve Young is quick to come to Tebow's defense because he is the natural comparison. Left-handed quarterback, with a suspect arm, known more for his legs. Like Tebow, Young had plenty of help.
Without a healthy Ricky Watters, John Taylor, Jerry Rice, Brent Jones and John Taylor early in his career and Garrison Hearst, Jerry Rice and Terrell Owens at the end of his career, Young isn't the same player with the same stats. Look at '95-'96 for proof. Twenty TDs and 11 INTs in '95. In '96 he had 14 TDS and six interceptions. Elvis Grbac went 3-1 that year for the 49ers when Young was Hurt. Grbac! 
We get it Steve. You're backing your mate... the left-handed, quarterback playing, known more for his running than his passing, succeeding with the help of some smoke and mirrors... mate. Do it right next time... or zip it!