WWE TLC 2011 Predictions: 7 Things You Are Sure To See at the TLC PPV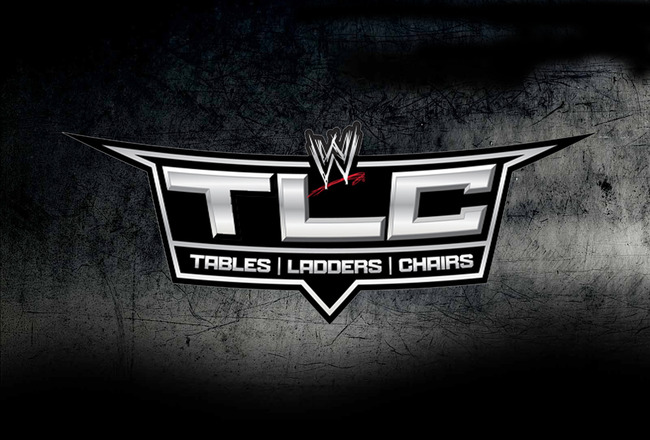 The end of the year is near and with it comes the final WWE pay-per-view of 2011. In a year that has seen many ups (CM Punk, Zack Ryder, Dolph Ziggler, Sheamus etc.), downs (John Laurinaitis/anything Michael Cole-related, Edge's retirement), good storylines (Cena/Rock, Mark Henry's Hall of Pain, Kane's heel return), bad storylines (anything R-Truth, JR/Cole/King Fued, Santino almost winning Rumble) or unfinished storylines (anyone figure out what happened to that old mystery Raw GM angle or mastermind behind Nexus?), there is no doubt the WWE has given us all things to enjoy and dislike in 2011.
The question is where do they go from here and how do they use WWE TLC 2011 to wrap up the year and springboard into 2012? In this slideshow you will see seven things that I feel may very well happen on Sunday and how those things will shape the WWE landscape going forward.
As with any of my pieces, your comments are encouraged and welcomed.
Cody Rhodes Will Beat Booker T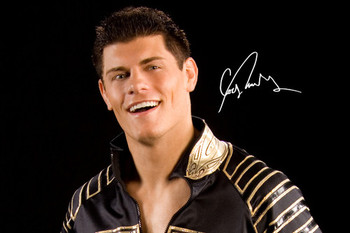 Although the WWE and wrestling business in general is famous for building up a young budding star only to have some veteran come along and knock him off the hierarchical ladder to main-event status, I don't think even the WWE will erase a year's worth of work by having Cody lose to the five-time, five-time, five-time champion.
It is kind of ironic that this match takes place at TLC seeing as how Cody has spent the last year trying to climb the rungs to the top of the WWE through constant trial and error with his character and solid work in the ring. At this point he either takes another step or two towards the top or he comes crashing down with the visions of a Spinaroonie dancing in his head into the New Year.
My Prediction
While we may see a Spinaroonie Sunday night, it will be followed up with a Cross-Rhodes and clean Cody victory. As I said, not even the WWE's creative muscle will ruin what they have been working all year to cultivate—or will they?
Triple H Will Get the Sledgehammer and Finish off Kevin Nash for Good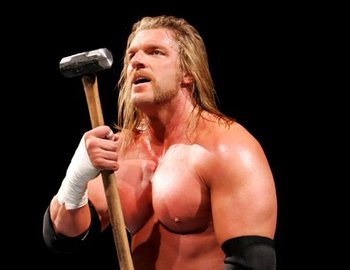 Kevin Nash vs. Triple H. This match had potential back in 1995. Unfortunately we will have to endure this epic classic over 15 years later, and I am sure that while Triple H can still go a little bit and put on a show for the crowd, poor Big Daddy Cool has seen better days.
Do not get me wrong, I love seeing the older stars as much as anyone because they are the ones I grew up watching and cheering for. However, Nash isn't capable of giving a quality match. He is barely capable of getting in and out of the ring without it looking painful.
I expect this brawl to be short and succinct with Triple H getting his revenge. Hopefully they may throw in a surprise to keep us entertained or give us further explanation as to why this all happened in the first place.
My Prediction
In the end, The Game will reign supreme and Big Daddy Cool will prove he isn't so cool anymore.
Zack Ryder Will Not Win His Match vs. Dolph Ziggler Unless...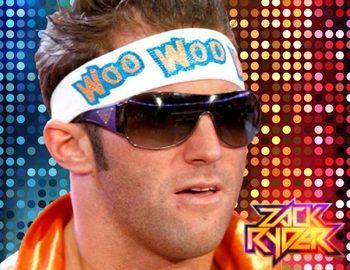 This match is an interesting one as it pits one of the hottest and most loved wrestlers in the company vs. the closest thing to a sure-fire main-eventer that the WWE has been privy to in a little while. The real question here is what does Dolph Ziggler need to be firmly cemented in the main-event scene?
In my opinion, he needs two things. No. 1, he needs to lose the United States Championship. For him to compete at the top of the card it makes no sense to keep the belt on him, thus tying him down to mid-card status. No. 2, he needs to separate himself from the services of Vicky Guerrero.
So how do you do both while also giving Ryder a push? You have Vicky Guerrero accidentally cost Dolph Ziggler the match. This could effectively break Ziggler's chains of bondage from both Vicky and the United States Championship. At the same time it would propel Ryder up a few notches while the finish does nothing to jeopardize Ziggler's main-event status.
However, if the WWE has other plans for the top spot I can see them going a different route here and letting Ziggler win a solid competitive match with an unclean finish or having John Cena get involved to set up a feud between Cena and Ziggler. The ladder is probably unlikely with Kane having targeted Cena on Monday night.
My Prediction
The WWE goes with their usual easy-way-out strategy and has Dolph retain in a competitive match probably with an unclean finish.
Randy Orton Defeats Wade Barrett with an RKO Through a Table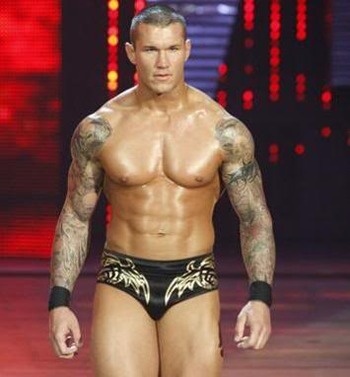 I believe that Wade Barrett has star potential and what it takes to be main-eventing TLC much as he did last year. However, if all or even most of the things that I predict on this list happen, the WWE will definitely need a crowd pleasing Randy Orton victory in this match.
For that reason, I believe that Orton proves the only voices he hears inside his head do not emanate from the vocal cords of the former Nexus leader.
My Prediction
Orton will win this match which could be the one of the most entertaining on the card and he will do it with an RKO through a table.
Mark Henry Will Remain the Champion for a Little While Longer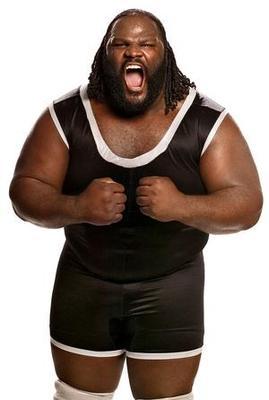 While it worries me that the WWE has continued to play up this ankle injury with Henry (thus giving him an out for losing the title), I think that in the end, whether it be by World's Strongest Slam or by the ring breaking again, Henry will somehow walk out of TLC with the title firmly in his big paw.
While I mentioned early in the slideshow of how the wrestling business all too often builds stars up only to yank them back down, I do not believe that the World's Strongest Man will fall victim to this mistake in booking. The WWE has spent a better portion of the year giving Henry the biggest push of his career and personally, I think his Hall of Pain has been entertaining and helped establish him as one of the more convincing and dominant heels in a while.
I had originally assumed the Big Show was providing Henry a formidable opponent until Kane came back and became the next person for Henry to feud with as he looked for redemption for putting him out of action. Since this does not appear to be the direction the WWE is going in, I still find myself wondering who Henry would feud with after a victory over the Big Show.
This left me with two thoughts. First, he could feud with Sheamus. Sheamus is another main-event talent that deserves another shot in the spotlight and perhaps should/could be the one that ends Henry's run of dominance.
Second, he could feud with the newest face in the WWE, Dolph Ziggler. This would obviously require my previous idea to happen and many may object since Ziggler seems to be more comfortable and effective as a heel. However, there are many lovable heel-types in the WWE; in fact, that seems to be the type of persona that the fans love most these days.
My Prediction
Henry retains. How? To be determined.
The Outcome of the Main Event May Forshadow the 1/2/2012 Reveal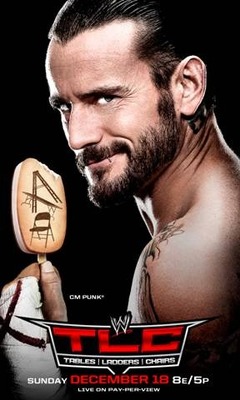 Now hear me out on this one. I agree 100 percent with CM Punk that he is the "Best in the World" at what he does. That being said, he deserves to be and should be the WWE champion. However, there is also someone else who proclaims to be the "Best in the World."
Many believe that this other someone else, Chris Jericho, is the one who will be making his epic return on 1/2/2012 in the form and fashion we have come to know and expect from Y2J. (No one seems to arrive with as much pomp and circumstance as he does.)
Now if this is the case and the WWE is setting up a Punk vs. Jericho match at WrestleMania, that match carries enough intrigue and interest on its own without having the World title involved. That is one reason to lean toward CM Punk not winning this match.
Another is the the fact that Cena has all but promised that the match between him and the Rock at WrestleMania will be for the title. If that is the case, it makes more sense for Cena to take the title from Del Rio or the Miz rather than from Punk.
This match being a triple-threat match is scary because it is the WWE's way of taking the title off Punk without him losing so that there is no reason to doubt that he is in fact the "Best in the World."
This brings me back to my prediction of this match's outcome foreshadowing what the 1/2/2012 reveal will be. If Punk loses, get ready, Jericholics, because Y2J's return is right around the corner. If Punk wins then be prepared for that revelation to be some combination of the McMahons—i.e. Shane/Stephanie or Vince/Linda.
My Prediction
CM Punk loses the title and Jericho's return is a mere few weeks away. For why he loses the title, see the last slide.
Kane Will Strike Again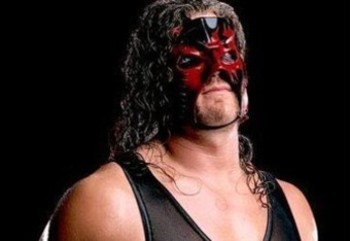 On Monday night, WWE fans witnessed the return of the Big Red Machine. Not the lovable face that we have come to know and love over the past few years, but the monster. The monster that debuted at Badd Blood: In Your House on May 5th, 1997 has returned and made an emphatic statement by choke-slamming John Cena.
The question is was this a premeditated assault aimed directly at Cena? Or is this a statement to every face in the WWE? I believe the answer lies in the very last Kane video that aired on Monday before he appeared at the end of the show.
In that video (when slowed down and watched frame by frame), there are three superstars shown; the three superstars include John Cena, CM Punk and Randy Orton, arguably the three biggest faces and fan favorites in the WWE.
This little piece of evidence that the WWE so cleverly slipped in that last video points to the fact that Kane is not targeting Cena directly but more so looking to make a statement. This is good for Cena, since he has plenty to worry about already with the Rock looming at WrestleMania and figuring out a way to win the title back between now and then.
My Prediction
Kane appears again but this time he attacks either Randy Orton or CM Punk to cost them their match. I am leaning more towards Punk since I have already predicted his loss and Orton's win.
No matter how Sunday plays out it will hopefully be an entertaining show to close out 2011 on a high note. I myself am eager to see what happens and if creative drops the ball or knocks it out of the park.
Keep Reading