World Football: 25 Best Players Who Lacked Pace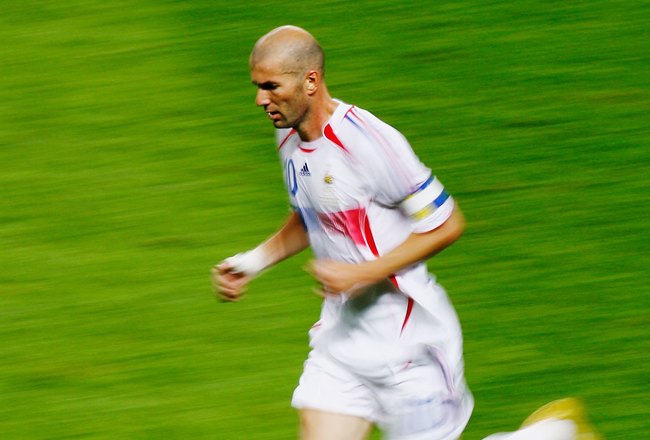 Clive Mason/Getty Images
Pace is a very important factor in the game of football, but there have been a number of good players who lacked pace.
There have been a lot of great players with speed in their game—think Pele, Maradona, Lionel Messi or Cristiano Ronaldo—but there were and are players just as good who could not keep up with them in a race.
Players like Theo Walcott and Aaron Lennon are seen as great assets today because of their individual pace, but in turn players like Riquelme and Zidane show that nothing really beats the football brain.
The Walcott's and Lennon's are in the top tier of the pace category while the Riquelme's are on the opposite end. Zidane had about average pace, so that is where we start.
A player with average and below pace is viable for this list.
In no particular order, here is a list of the 25 best players in the game who lacked pace.
Zinedine Zidane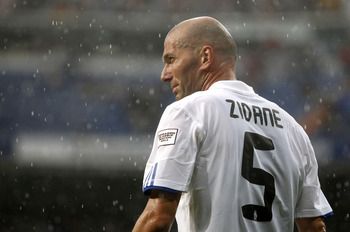 Angel Martinez/Getty Images
Zinedine Zidane exuded elegance whenever he played on the pitch. He had absolutely magnificent technique and scored some wonderful goals as well as making some wonderful passes.
Zidane was not downright slow but he could not pull away from anyone with just a touch-and-go move. He wasn't the flashiest player either but had a good amount of tricks, especially the roulette, to help him get past his man.
Gabriel Batistuta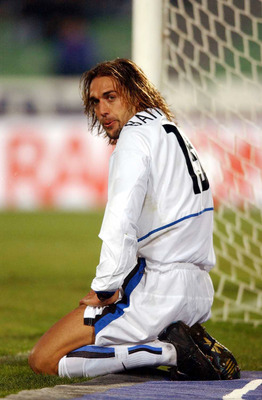 Getty Images/Getty Images
'Batigoal' was a prolific forward in his time and that had nothing to do with his pace. Batistuta scored goals for both club and country with aplomb.
He was a clinical striker as well as an instinctive poacher and scored with both his head and feet. His positional awareness had a lot to do with this.
Batistuta scored 81 goals in 105 games for Argentina and throughout his club career he scored 306 goals in 493 appearances.
Dennis Bergkamp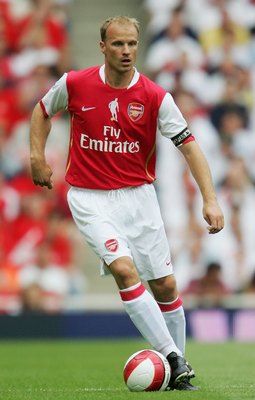 Jamie McDonald/Getty Images
Dennis Bergkamp is well known for his technique, skill and awareness in the game. That goal against Newcastle is one of my favorites.
Bergkamp may not have scored a great amount of goals but the majority of the ones he did score were absolutely beautiful.
David Trezeguet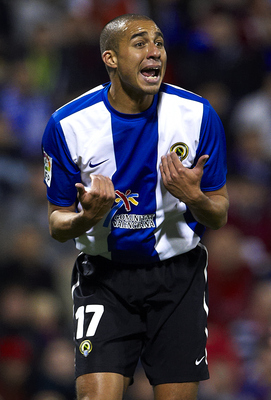 Manuel Queimadelos Alonso/Getty Images
David Trezeguet is another goal-scorer like Batistuta. Trezeguet scored 245 goals in 477 appearances for his clubs throughout his career. He also scored 34 goals in 71 games for France.
Trezeguet is well remembered for his golden goal in the Euro 2000 final against Italy. It is that type of position sense and technique which made him one of the worlds best strikers despite his lack of pace.
Fabio Cannavaro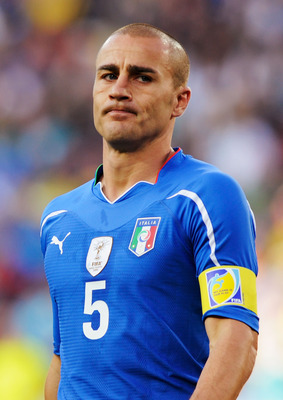 Claudio Villa/Getty Images
Fabio Cannavaro is one of the greatest to have played the game. Throughout his career, Cannavaro was known for his tough tackling and his positional awareness, both of which helped him against pacier opponents.
Cannavaro won the FIFA World Player of the Year award in 2006 and so far is the only defender to have done so.
Rui Costa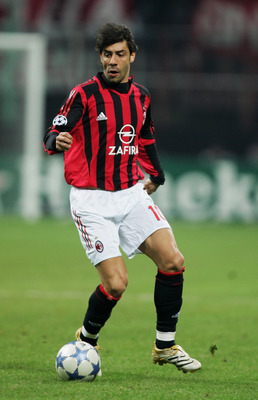 Laurence Griffiths/Getty Images
Rui Costa is part of a great generation of Portuguese players that included the likes of Luis Figo and Abel Xavier.
Costa's time in Italy was where he made his mark, playing for both Fiorentina and AC Milan. Rui Costa was a fine passer of the ball and, like many others on this list, used his technique and vision to get him out of tight spots rather than his pace.
Hernan Crespo
Marco Luzzani/Getty Images
Hernan Crespo is another Argentine goal-machine. Crespo bounced around a great deal of clubs, especially in Italy, and had he stuck consistently with one or two teams his output might have been far better.
Crespo's goal record pales in comparison to his compatriot Batistuta but he scored lots of goals and some very important ones to boot.
Zico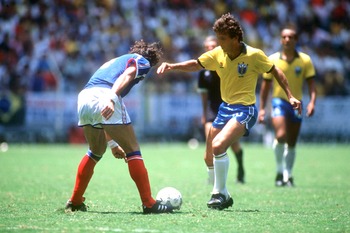 David Cannon/Getty Images
Zico was a master of technique during his day. Zico was not slow but he had average pace at best and used mostly trickery and guile to beat opponents.
Zico could find his teammates with a well placed pass and was very capable of putting the ball in the back of the net when he needed to.
For a midfielder, he was quite a prolific goalscorer with a record of 476 goals in 696 games.
Romario
Ben Radford/Getty Images
Romario scored goals wherever he went and that was not because he had pace. Romario's technique and skill allowed him to score a beautiful array of goals for clubs and countries.
According to his own calculation, Romario has scored 1,000 goals and then some.
Carlos Valderrama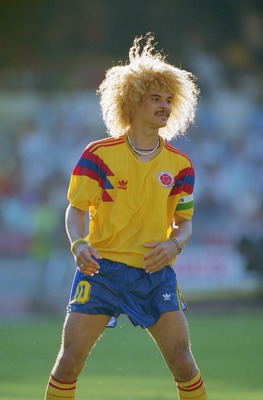 David Cannon/Getty Images
Carlos Valderrama was two time South American Footballer of the Year and one of the worlds best players in his time.
As with many other players on this list, he excelled in areas such as technique but did not have a lot of pace.
Davor Suker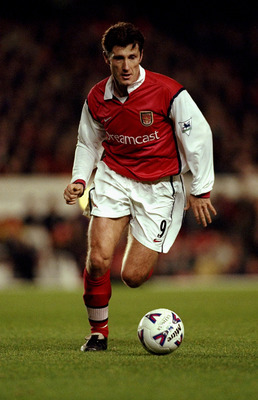 Phil Cole/Getty Images
Davor Suker was another goal-scorer who used his technique and positioning to score goals as opposed to running past defenders.
Suker scored most of his goals in Spain while playing for Sevilla and then Real Madrid.
Pavel Nedved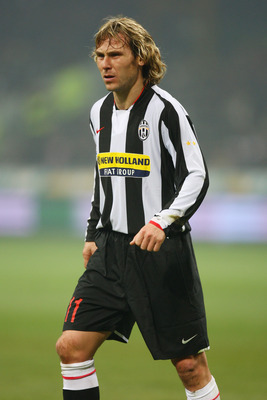 Michael Steele/Getty Images
Pavel Nedved was full of energy and running during his time on the pitch but he wasn't necessarily the person with the most pace.
Nedved made his name in Italy playing for both Lazio and Juventus. Nedved was more of a creative force during his career but chipped in with his fair share of spectacular goals.
Patrick Vieira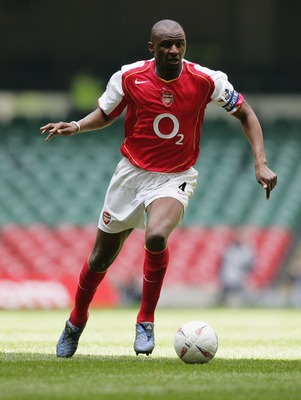 Clive Mason/Getty Images
Patrick Vieira was a very powerful runner and his long legs helped him cover ground quicker than he would have otherwise but he wasn't a player with pace.
Vieira was a very dominant player during his time and, of course, won the majority of his accolades while at Arsenal. He was physical presence but also a good passer of teh ball.
Christian Vieri
New Press/Getty Images
Christian Vieri scored 236 goals in 477 games for a variety of clubs. Many of his goals were scored with his powerful left foot or his head.
Vieri was a pretty formidable striker during his time and used his power to his advantage.
Paolo Maldini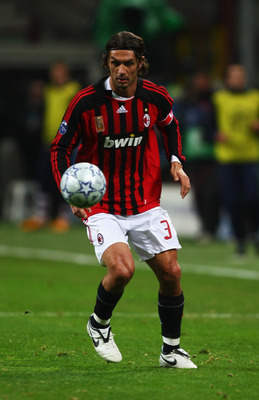 Mike Hewitt/Getty Images
Paolo Maldini may have been faster when he was younger but he was never a player with bags of pace.
As he continued to get better, Maldini's positional awareness made him one of the best defenders to ever play the game. He was rarely caught of position and therefore he was rarely out-paced.
Jay Jay Okocha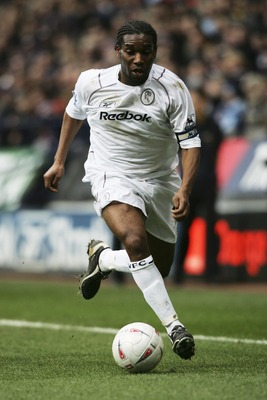 Stu Forster/Getty Images
Jay Jay Okocha was full of mesmerizing skill on his day, and there were generally a lot of those days. He was part of a great generation of Nigerian players.
Okocha's dazzling array of tricks enabled him to get past most opponents.
Hidetoshi Nakata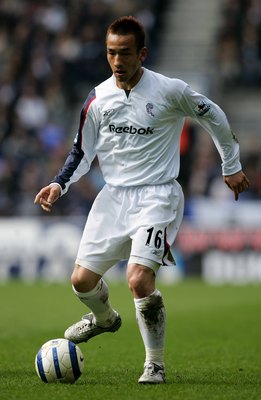 Jamie McDonald/Getty Images
Hidetoshi Nakata is one of the most famous Asian players to play the game. He had great technique and used it well during his time at clubs like Roma, Parma and Bolton.
Nakata appeared in three World Cups for Japan and won the Asian Player of the Year twice,1997 and 1998.
Gheorghe Hagi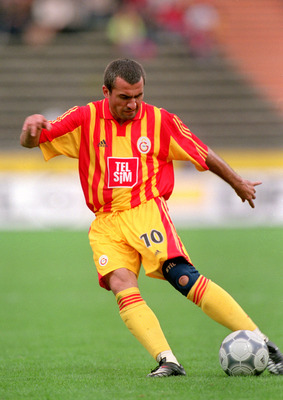 Jamie McDonald/Getty Images
Gheorghe Hagi had a great left foot and put it to good use for both club and country. His exquisite technique and control as well as vision made him a great passer of the ball.
Hagi had a long career that led to him playing for a great variety of clubs. He won the Romanian player of the year seven times—1985, 1987, 1993, 1994, 1997, 1999, 2000— and won numerous awards with his various clubs.
Roy Keane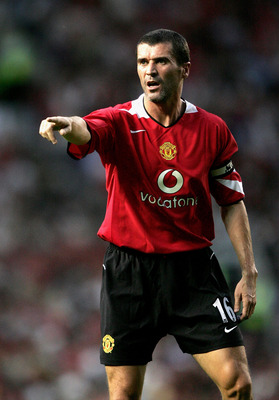 Clive Brunskill/Getty Images
Roy Keane was a tireless midfielder during his career and he led Manchester United to many great victories.
Despite his lack of pace, Keane's stamina enabled him to contribute on both ends of the pitch until the very end of his career.
Gerd Muller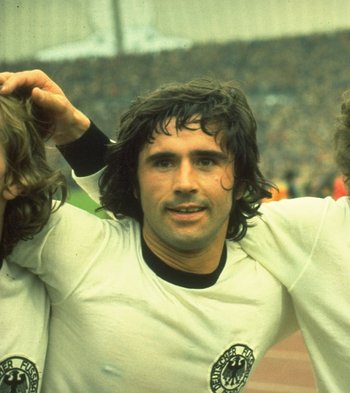 Getty Images/Getty Images
Gerd Muller was not one of the the players with pace on the pitch but he knew where the goal was.
During his career Muller scored 572 goals in 669 games.
Socrates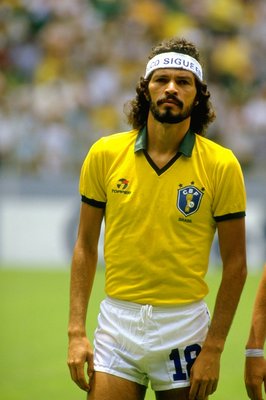 David Cannon/Getty Images
Brazilian legend Socrates, who recently passed away, was an artist with the ball. He had a great ability to score and create goals.
Didier Deschamps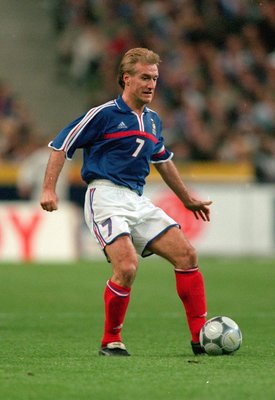 Phil Cole/Getty Images
Didier Deschamps did his duties as a defensive midfielder with no fuss. His positional awareness and ability to win the ball and pass it on made life much easier for his teammates.
Bobby Moore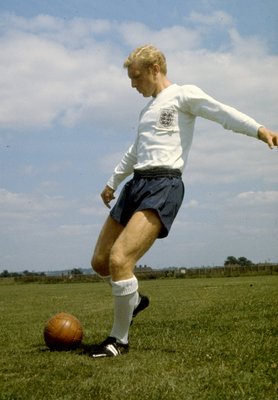 Getty Images/Getty Images
Bobby Moore continues the trend of defenders who did not have great pace but read the game superbly.
Moore was the captain of the 1966 England team that won the World Cup and his composure and anticipation were his greatest assets.
Marco Van Basten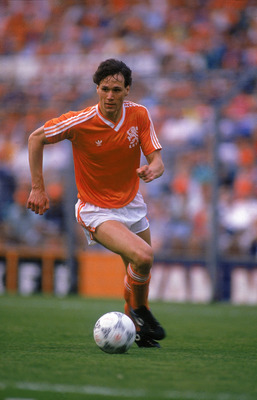 David Cannon/Getty Images
Marco Van Basten, as with the many other forwards on this list, shows that pace does not really matter where scoring goals is concerned.
Van Basten was technically sound and great at positioning himself properly. All of this led to some of his spectacular goals such as this volley.
Bryan Robson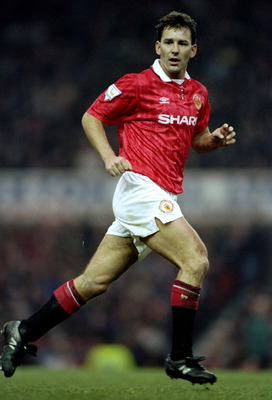 Shaun Botterill/Getty Images
Bryan Robson was a terrific all-round player throughout his career but especially for Manchester United. The one attribute he didn't have a lot of was pace.
Robson won two Premier League titles and three FA Cups as well as one UEFA Cup Winners' Cup while at Manchester United
Keep Reading