10 Fighters Who Will Become Superstars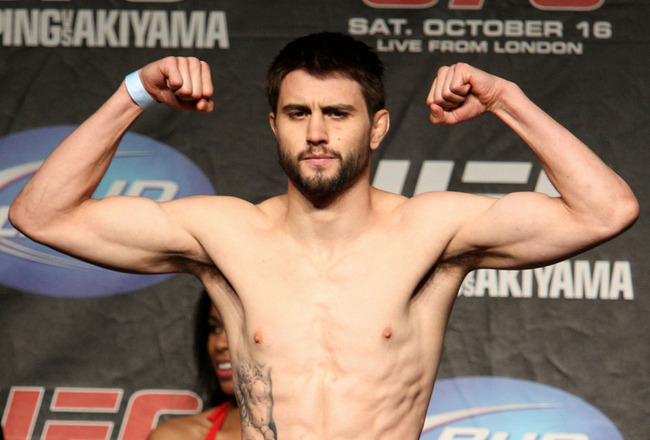 Greatness is often measured by what a specific athlete can accomplish over the course of his career.
The sport of mixed martial arts is no different as there are many world-class fighters who have put their talents to use and become recognized as "great."
However, there are also many fighters who have yet to become great but have a bright future ahead of them.
Many of these fighters are on a fast track to the top of their respective divisions as they have shown distinct skills compared to the average fighter.
And, through hard work and dedication, these fighters will someday be known as the superstars of mixed martial arts.
So, the following slides display 10 fighters who will become superstars.
Let's take a look.
Donald Cerrone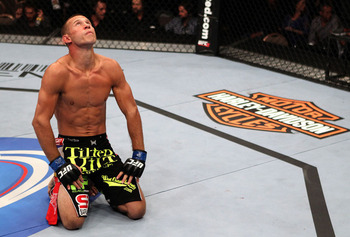 Donald Cerrone has quickly become a familiar face to fans across the globe, as his recent success has not gone unnoticed.
"The Cowboy" is still in his 20's and has rapidly become one of the best young submission artists in mixed martial arts today.
Fans can expect Cerrone to begin facing the meat of the lightweight division to test just how good he can become.
Cerrone is destined for greatness, as he'll continue to climb the 155-pound rankings.
Phil Davis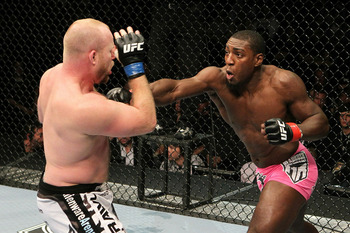 Phil Davis will get his chance to become a superstar quicker than the majority of fighters, as he will be squaring off with Rashad Evans in 2012 for a No. 1 contender spot.
Davis' nickname of "Mr. Wonderful" has described his fighting style fairly well, as he's become one of the best wrestlers in the UFC today.
If Davis can continue to control his opponent on the ground and avoid the stand up, he'll reach the status of "superstar" before we know it.
Renan Barao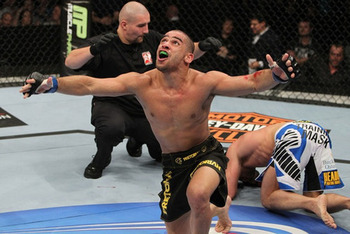 For some reason or another, Renan Barao continues to weed out every opponent who comes his way but still fails to receive the credit he deserves.
After going 28 fights without a loss, Barao is on the verge of receiving a 135-pound title shot in the near future, which could come as soon as the end of 2012.
If Barao can continue his stellar performances, he'll be a significant threat to any fighter in his weight division.
Carlos Condit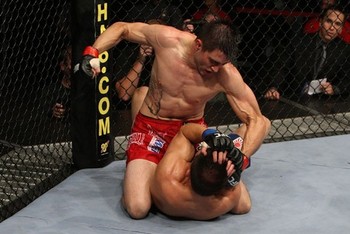 Few fans will deny that Carlos Condit has received the shaft by UFC President Dana White.
However, Condit can overcome the odds when he meets Nick Diaz at UFC 143, as he'll replace George St-Pierre in the main event of the evening.
Not only will Condit get the chance to work himself towards greatness, but he'll get a shot at the UFC interim welterweight title.
Michael McDonald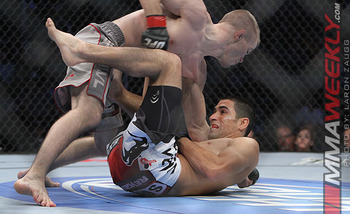 While Michael McDonald still has a lot to prove, he's in the passing lane heading towards the top of the bantamweight division.
McDonald's breaks don't appear to be working as he's won 14 of his 15 career fights and has impressed many by his knockout power.
McDonald certainly has a lot to improve on but could be a superstar as his young career progresses.
Rory MacDonald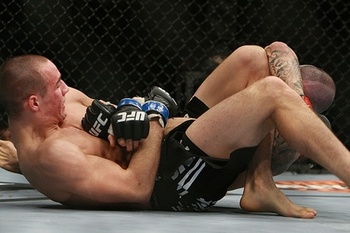 Whether or not he deserves it, Rory MacDonald has quickly become the spitting image of a young Georges St-Pierre.
Through his aggressive fighting style and ability to finish his opponents, MacDonald has emerged as the up-and-coming threat of the welterweight division.
Watch out.
Chael Sonnen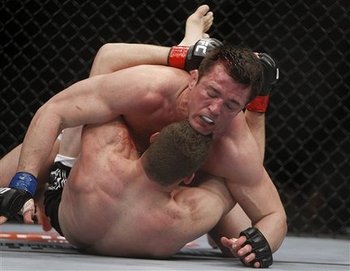 Yes, Chael Sonnen is a superstar outside of the Octagon, as he's quickly become the most outspoken fighter in the UFC today.
However, Sonnen still has a lot to prove inside the Octagon.
Despite dominating Anderson Silva for four and a half rounds, Sonnen came up short in a fifth-round submission defeat.
But, Sonnen will certainly have many opportunities to be classified as a "superstar" in the future.
Jake Ellenberger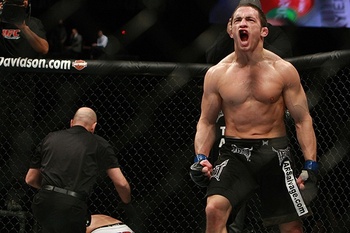 Jake Ellenberger continues to impress in a stacked welterweight division, as he's quickly become one of the hardest hitters in the UFC today.
Ellenberger has won five consecutive fights and has been considered by many to be the future of the 170-pound weight class.
If Ellenberger can live up to all the hype, he'll one day become a superstar.
Joseph Benavidez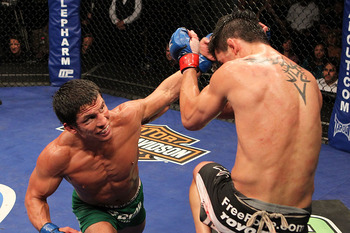 Joseph Benavidez has run into a roadblock twice over the course of his mixed martial arts career.
That roadblock is no other than current bantamweight champion, Dominick Cruz.
However, with the recent addition of the flyweight division, Benavidez will now be able to trail his own path and develop himself as the flyweight superstar of the UFC.
Nick Diaz
Many fans across the globe probably already consider Nick Diaz to be a superstar.
But, that's not the case, as Diaz needs to prove he can defeat more than the average Strikeforce opponent.
Diaz will certainly have plenty of opportunities, as he's quickly becoming a household name after his spectacular performance over BJ Penn at UFC 137.
Keep Reading