The 25 Most Outrageous MMA-Related Videos on YouTube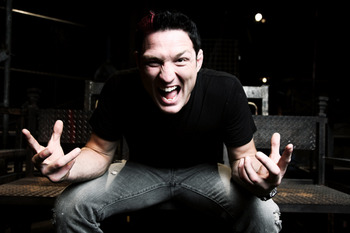 In the mixed martial arts world, most fans and pundits are attached to what happens in pivotal bouts, pitting two of the world's best fighters against one another.
However, what about all the crazy antics that happen both in and out of the cage, the behind-the-scenes moments, post-fight scrums and even the occasional viral video?
Well, the social media network that is YouTube has captured many of those moments, and here they are—the good, the bad and the ugly.
25. College Humor's "All Nut-Shot Edition"
Here we have lightweight notables "JZ" Cavalcante and Kenny Florian engaging one another in a highly-intriguing battle that pits two word-class fighters against each other.
But a regular MMA battle it is not.
24. Hello, Japan!
Though this gem took place midway through a fight, it's a memorable moment that should be recognized regardless.
The wily fighter in David Gardner took on the world-ranked lightweight submission ace in Shinya Aoki. The American proved to be formidable in the early goings of the bout, staving off several submission attempts, though, when Gardner greeted the attending crowd by saying, "Hello, Japan!" his fate would be later sealed.
23. MMA Wedgie
There should be some moral conduct between fighters where there are at least some guidelines to be followed.
Don't whisper to a fighter, "Even though you're a man, I'm going to treat you like a lady." And definitely don't pull his jock strap mid-fight, because it will probably result in a rear-naked choke finish, which John Reedy demonstrates here perfectly against Rodney Rhoden.
22. Heath Herring Kiss KO
Barring all prejudice to men who enjoy the comfort of men, nobody should be kissing you moments before a heavyweight collision is about to ensue.
In this memorable moment, Pride vet Heath Herring finished off opponent Yoshihiro "Kiss" Nakao well before their fight began, as the Japanese star planted a wet one on an unassuming Herring, who responded in kind with a short right hook to the jaw.
The video has 10 million-plus views and counting.
21. Bernard Hopkins Calls MMA "GAY"
It stings a bit when a boxing legend the likes of Bernard Hopkins besmirches the sport of mixed martial arts, likening the UFC to "gay porn."
However, "B-Hop" would later be eating his words when he eventually ventured to the "dark side," praising the organization and MMA in general, even humbling himself enough to allow others to consider the boxing great as a "fan" of the sport.
20. Kendall Grove Shadow Boxing
A few years back, former two-time world champion BJ Penn held a "shadow boxing" contest where applicants would submit their best efforts on film to garner the attention of "The Prodigy."
The winner would earn some face time with Penn in his native Hawaii where the contestant would be able to train with the world-renowned fighter for an extended period of time.
Well, friend and teammate Kendall Grove decided to throw his name into the hat and here was his submission.
Yes, that's Penn laughing uncontrollably in the background.
19. Bas Rutten's Prison Story with Joe Rogan
Former UFC champion Bas Rutten is a man who has truly lived a long and colorful life.
Though he's a relatively easy-going, mild-mannered person, some years ago, Rutten was engaged in a 5-on-1 melee that took place in a bar in Sweden.
Speaking here with UFC commentator Joe Rogan on his podcast show, Rutten details the crazy circumstances surrounding the bar fight and later his time spent in a strange, strange prison.
18. Backstage with Chael Sonnen
In this very candid and intimate interview with Chael Sonnen, MMAFighting.com's Ariel Helwani speaks with the middleweight contender about some of his outlandish comments made about Brazil, which houses fighters such as rival Anderson Silva and the touted duo in Antonio Rodrigo and Antonio Rogerio Nogueira.
Sonnen leaves behind a memorable rant which later culminates with a tale of the Nogueira brothers' first foray into the States, where they allegedly mistook a bus for a horse.
17. Cro Cop Scaring Mauro Ranallo
Take it as a right of passage, but veteran commentator Mauro Ranallo was thrown to the trenches early on in his career when he spoke with Mirko Cro Cop whilst under the Pride banner.
The former K-1 kickboxer is known as a usual, no-nonsense, stoic figure, and his demeanor played right into his hand when he punked Ranallo here in this memorable backstage moment.
16. Rampage Humping Reporter
His humor is all in good fun, but that doesn't mean it's any less awkward.
In this interview with a reporter from the Break.com, Jackson makes the most of his opportunity with the attractive young female by dry humping her into submission.
15. Chuck Liddell Drugged out on Good Morning Texas
In March of 2007, Liddell was hoping to talk about the cool movie that is 300, as well as his upcoming battle with Renato Sobral at UFC 68, though, in his interview on Good Morning Texas, things didn't go exactly as planned.
The story differs depending on who you ask, but UFC President Dana White has stated that the "Iceman" suffered pneumonia the night before and took sedatives in large amounts, causing his slurred speech and drowsiness, which later resulted in Liddell literally falling asleep midway through the interview.
14. Chuck Liddell a Little Too Excited
The title of the video is extremely misleading.
No, Chuck Liddell is not to be associated with cocaine or any other hardcore drug. His only affliction seems to be his innate ability to engage himself into fights.
I mean, the man REALLY likes his fights, as you can see here in this snippet of the former champ catching a glimpse of a live bout some years ago.
13. Rampage Dancing
When Jackson first made the move to the Wolfslair some years ago, many believed that it was that detrimental move that his career needed. Maybe not.
12. Alpha Male Dougie
At WEC 52, Team Alpha Male in Urijah Faber, Joseph Benavidez and Chad Mendes all took to the cage. But just how does this juggernaut team handle the waning moments before the fight?
11. Quinton Jackson Liddell Impression
Jackson might have missed his calling as a comedian.
10. Captain Save-a-Hoe
Leave it up to Urijah Faber to give a botched English lesson to fellow fan favorite in Chan Sung Jung, who is better known as "The Korean Zombie."
Here, Faber teaches Jung the importance of the usual everyday saying.
9. Reggie Warren vs. Karo Parisyan
The infamous Reggie Warren Jr. is a self-described icon in the sport. According to him, he's beaten up nearly the entire Miletich crew, including former UFC champ Tim Syliva—which you'll see here soon.
Here's Warren running into friend and rival Karo Parisyan.
8. Quinton Jackson and Marcus Brimage Steal the Show
Though The Ultimate Fighter 14 Finale was a great event in and of itself, the real show took place moments after the fight, where Marcus Brimage met with MMAFighting.com backstage.
Still riding on the high of his first UFC victory, Brimage was beaming when he managed to run into his hero, former champ Quinton Jackson.
However, here, Brimage and "Rampage" go off on a wild tangent, with the wild exchange taking on a life of it's own, taking over the interview altogether.
7. A Day in Huntington Beach—Triumph United
You ever wonder what happens when you give Jason "Mayhem" Miller a lot of coffee and stick him in a car with two notable fighters with a camera guy at hand? Yeah, something worth watching will ensue.
6. Reggie Warren vs. Tim Sylvia
Reggie Warren Jr. will have you believe here that from now on, if you do go hunting, it should all be done with your bare hands or your "tiger claws." If only Tim Sylvia picked up that memo before he had to face the wrath here of Warren.
5. Bas Rutten Rages
It's just Bas Rutten doing his Bas Rutten thing. Don't be alarmed, folks.
4. Anderson Silva's Infamous Entrance
I'm sure even the king of pop, Michael Jackson, would be proud of Silva's dance number to the hit "Don't Stop Till You Get Enough." Just moments later, Silva knocked out former UFC champion Carlos Newton.
Oh, how I miss Pride.
3. Nick Diaz: "People Like That Get Slapped"
It wouldn't be hard to imagine that the last thing you want to hear whilst doing an interview with a trained fighter is that same fighter insinuating that he would like nothing better than to put his hands on you.
Well, that's just what the brash and abrasive Nick Diaz does here in another candid interview.
2. Nick Diaz vs. KJ Noons Melee
You know something was bound to happen when you have a former WWE wrestler trying to drum up some controversy between two bitter rivals.
In the case of the opposing camps of Nick Diaz and KJ Noons, the two went at it in a brawl that has largely been swept under the rug, most likely thanks to the demise of the now-defunct EliteXC promotion.
1. Strikeforce Brawl
It's the end-all, be-all.
The black eye on the mixed martial arts world, at least in recent memory, took place in April of last year under the Strikeforce banner. There, Jake Shields had just recorded the biggest win of his career against Dan Henderson, though, former foe Jason "Mayhem" Miller was quick to enter the cage in order to establish his claim as the next immediate challenger to Shields' 185-pound title.
Needless to say, the Cesar Gracie crew didn't take kindly to Miller's antics, as they all proceeded to swarm the Kings MMA fighter, going Stockton all over the unassuming fighter.
Keep Reading