The Top Ten Sports Mascots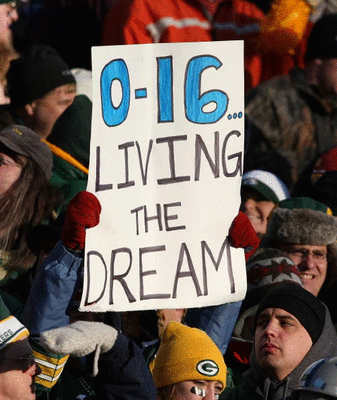 Forget about the players, let's give the mascots some credit for once. We all love those crazy birds, tigers, cougars, bulldogs, and whatchamacallits that jump around on the sidelines throughout the game pump up the crowd and starting cheers in the student section.
Now while there are many mascots that are not unique (there are 23 sports teams named after big cats and 16 named after birds), there are many unique ones that help make our game experience even better.
There are too many unique mascots out there in high schools (the Hoopeston Cornjerkers, Tutopolis Wooden Shoes, and the Freeport Pretzels to name a few), so this article will sadly only be able to feature college and professional mascots.
No. 10: Big Al, Alabama Crimson Tide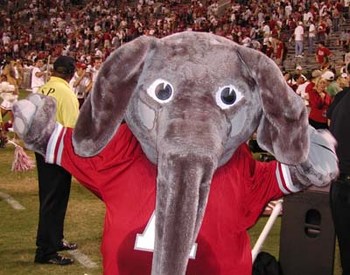 One of the features of NCAA Football 09's Mascot Mash-Up, Big Al is one of the most lovable mascots in all sports.
He's a big, happy elephant that really has nothing to do with a Crimson Tide, except for his red shirt. Who cares though. His randomness is what makes him so unique.
No. 9: Marco, Marshall Thundering Herd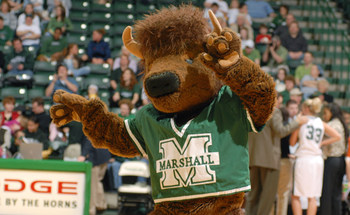 Marco makes this list more because of the name Thundering Herd. Instead of going with the Buffaloes, Marshall went with the more unique name of the Thundering Herd. At every game, Marco leads fans in the famous "We Are Marshall" cheer.
No. 8: Big Red, Western Kentucky Hilltoppers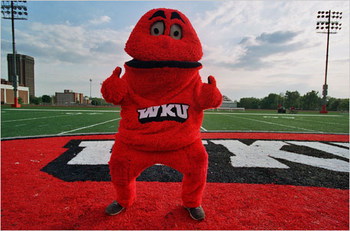 I've never understood this one. That's what makes it great. I have no idea what a big red blob has to do with a "Hilltopper," but then again, what does?
No. 7: Traveler, USC Trojans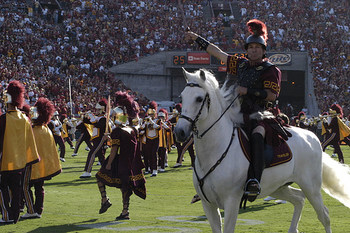 Traveler is a white horse that runs around the field before the game to get the crowd pumped up. His rider then gets off at midfield and sticks a sword into the ground. Currently, USC is on Traveler VIII.
No. 6: Zippy, Akron Zips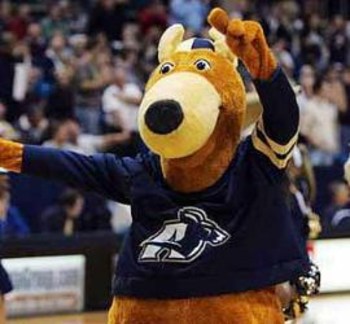 I don't know why, but for some reason, I love this one. Zippy is as random as you can get. And really, who doesn't love to see a kangaroo hopping around on the sidelines?
No. 5: Mariner Moose, Seattle Mariners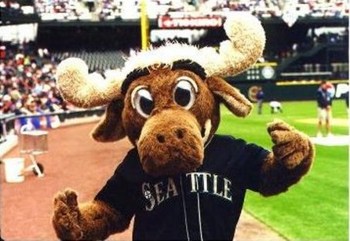 Besides looking pretty cool, Mariner Moose has gotten in some trouble too.
In an August 2007 game against the Boston Red Sox, he was driving an ATV around and almost ran over Red Sox outfielder Coco Crisp. He also had another incident after he crashed into the outfield fence while attempting to in-line skate on the field.
No. 4: The Sausages, Milwaukee Brewers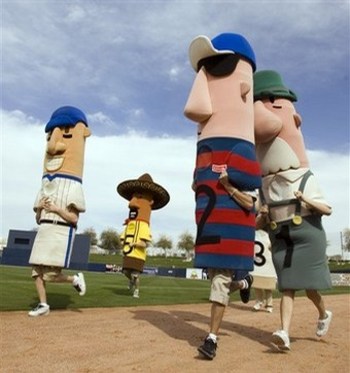 Ahh...the great sausage race, one of the finest traditions in all of sports. Although they aren't the official mascots (Bernie Brewer is pretty cool though), they bring laughter to the stands every time they race around the field.
No. 3: Otto, Syracuse Orange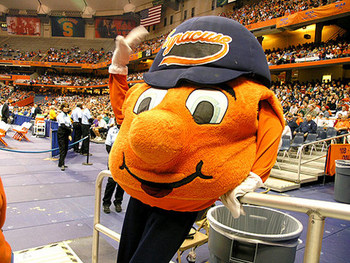 Otto is a mystery. There isn't much you can do if your school is named after a color, so why not make a big orange ball named Otto. Simple, but great.
No. 2: The Tree, Stanford Cardinal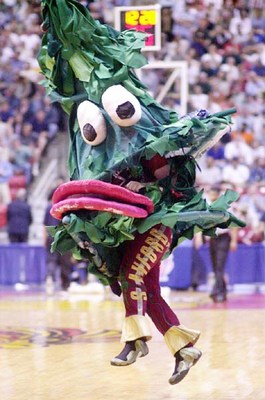 Once again, this is what you do if your school is named after a color (yes, Cardinal is a color, not a bird). The tree is a classic and does a crazy dance at halftime of every Stanford game.
No. 1: Phillie Phanatic, Philadelphia Phillies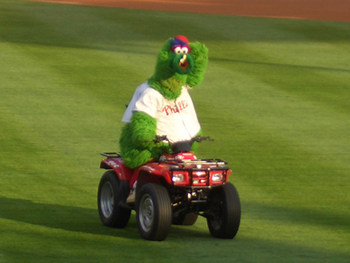 This has got to be the weirdest and craziest mascot in all of sports. He does some of the craziest stunts and is a regular between innings at Phillies games.
From his stunts, to his name, to his appearance, Phillie Phanatic is the best mascot in all of the sports world.
Keep Reading