World Football: Can Arsenal FC Clinch Top 4 Finish in Barclays Premier League?
December 12, 2011
The Gunners had a torrid start to the 2011-12 Barclays Premier League campaign, picking up only four points in their first five fixtures. Questions were being asked, and speculation was rife surrounding the future of the manager.
Their four points were amassed from a 0-0 draw at St. James Park against Newcastle United, before picking up three points from a narrow 1-0 win over a resilient Swansea City at the Emirates. But through it all, Arsenal were the subject of criticism by many, after a shocking 8-2 demolition at the hands of fellow title contenders, Manchester United.
Sir Alex's men picked the Gunners defence apart, and after the final whistle, fans and pundits alike felt that Arsenal's title hopes might have been faltered.
However, it's fair to say that the winds have certainly changed courses over the past month or so. The Gunners now find themselves in fourth place, but are still nine points behind League leaders, Manchester City. Moreover, Arsenal have won eight of their last 10 Barclays Premier League matches, amassing a total of 25 points from a possible 30.
But it doesn't end there. Arsenal's Flying Dutchman, Robin van Persie, has already netted 15 goals this season. The skipper, who is perhaps in the best form of his entire career, has been absolutely pivotal in the Gunners' season thus far.
"It is a tradition in football, that the goalscorers always get the plaudits," said Arsene Wenger, after seeing his team beat a stubborn Everton side last Saturday. "But I must say Robin deserves that because he has always been remarkably consistent."
Arsenal needed those three points last Saturday to keep the pressure at the top of the table. And luckily for them, their Dutch Master did not disappoint. Van Persie netted the only goal of the game through a beautifully taken volley, after a wonderful chipped pass from his teammate, Alex Song.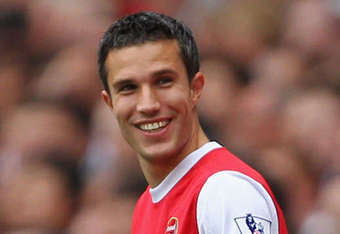 With that said, it is well worth noting that the Gunners have also improved in the defensive aspect of their game. Arsenal have kept four clean sheets in their past 10 Barclays Premier League games. A feat which is not often seen in the world's most competitive league.
Many have attributed this to the return of Belgian international, Thomas Vermaelan. Ever since making his comeback, Vermaelan has found the back of the net on a number of occasions too.
Along with his bravery and aerial dominance, the former Ajax skipper has basically added more steel in the Arsenal backline. His commanding presence has been beneficial to the team, as well.
But it doesn't end there. The likes of Per Mertesacker and Mikel Arteta have been impressive too. The summer acquisitions have contributed tremendously thus far, and their performances have caught the eye and support of many North Londoners.
All in all, in my humble opinion, I do actually feel that the likelihood of Arsenal finishing in the top four is high. If the club can continue this string of good performances, I can fancy them scaling to greater heights.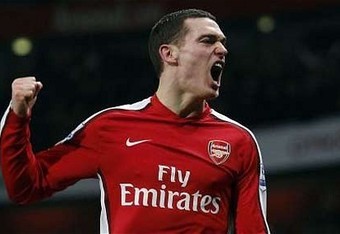 Furthermore, we still have the likes of Jack Wilshere sitting on the sidelines and eagerly waiting for some football action. The wonder-kid needs no introduction, and at such a young age, all I can say is that the sky is certainly the limit for this young lad.
Speaking about injuries, Arsenal must avoid them. Or at least try to. However, given everything that can possibly happen in a football season, I guess it would be simplistic to say that the success of a club's season is based solely on the number of injured players they have suffered.
You can follow Thinesh John on Twitter, @ThineshJohnMMA, for his thoughts on everything football, MMA or pro-wrestling related.