Rafael Nadal and the 10 Greatest Spanish Players of All Time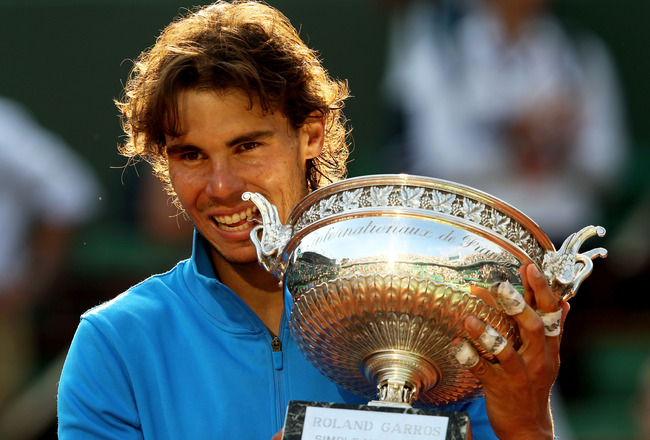 Clive Brunskill/Getty Images
The "reign of Spain," particularly in men's professional tennis, has been going on for quite some time now. The nation has a rich history of producing world-class performers who have won numerous titles and reached the pinnacle of the sport, whether it's in singles or doubles.
A Spaniard has lifted the first-place trophy at all four of the Grand Slam tournaments—the Australian Open, the French Open, Wimbledon and the U.S. Open—in every professional category: singles, doubles or mixed. Rafael Nadal owns a career Slam in singles, and has represented his nation proudly, capturing Davis Cups and Olympic gold. Hall of Famer Arantxa Sanchez was ranked both No. 1 in singles and doubles at points in her career.
Following is a look at the 10 greatest players in the country's history.
10. Virginia Ruano Pascual
Matthew Stockman/Getty Images
While she was a solid singles player—reaching a career high of 28 and winning three titles—doubles was where she really made her mark on the game. Ruano Pascual formed a dominating partnership in the 2000s with Argentine Paola Suarez of Argentina that saw the pair win eight Grand Slam titles together.
Ruano Pascual also won two more French Open doubles crowns with countrywoman Anabel Medina Garrigues.
9. Emilio Sanchez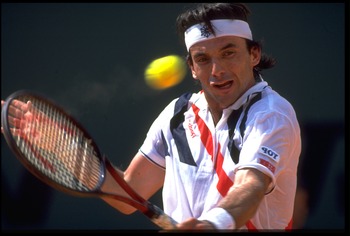 Russell Cheyne/Getty Images
In recent years, Sanchez has been mostly known for his successful Davis Cup captaincy, as well as leading one of the most successful tennis academies in the world. However, his playing career shouldn't be overlooked as he was perhaps Spain's most successful male representative of the 1980s, inspiring a whole generation. Two of the players that followed in his footsteps came out of his own household: younger brother Javier and baby sister Arantxa.
Emilio peaked at No. 7 in singles in 1990, and was exceptional in doubles winning Grand Slam titles with longtime partner Sergio Casal, the other half of the Casal-Sanchez Tennis Academy.
8. Conchita Martinez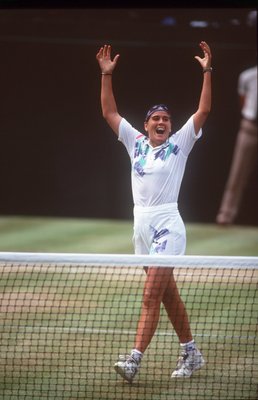 Clive Brunskill/Getty Images
No one would have ever predicted clay-court specialist Martinez' lone Grand Slam title would have come at Wimbledon. But that was the case in 1994 when the Spaniard upset Martina Navratilova—arguably the greatest grass-court player of all time—in the finals.
Martinez also made the finals of the French and Australian opens in her career, and reached a career-high ranking of No. 2, winning 33 singles titles.
7. Sergi Bruguera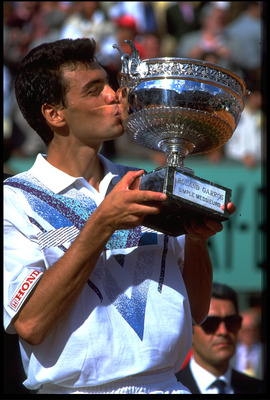 Clive Brunskill/Getty Images
Bruguera was the first male Spanish player to win a Grand Slam singles title in more than a decade when he captured the 1993 French Open over two-time defending champion Jim Courier. He defended his title over countryman Alberto Berasategui and lost in the final in 1997 to Gustavo Kuerten.
While much of his success came on clay, Bruguera also performed solidly on other surfaces, as seen by finishing runner-up on hard courts at the 1996 Summer Olympics and the '97 Masters Series 1000 event in Miami.
6. Manuel Orantes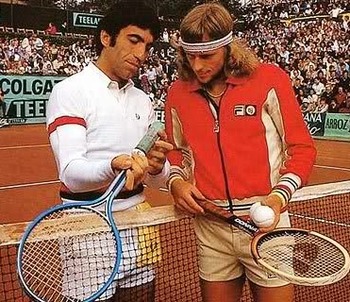 Photo: Tennis Warehouse
Orantes only made the finals of one French Open, losing to Bjorn Borg, but clay-court Slam success didn't completely elude him. In 1975, he defeated defending champion Jimmy Connors at the U.S. Open, the first year the tournament was held on clay.
Orantes won 33 singles titles in his career, including victories at Rome and Hamburg, two of the biggest clay-court events of his day. He also won the Masters tournament in 1976.
5. Carlos Moya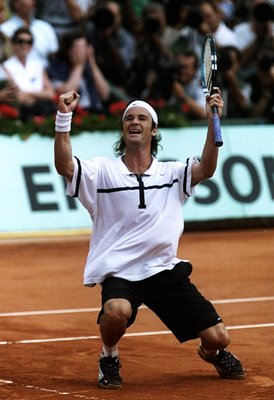 Mike Hewitt/Getty Images
In 1997, Moya announced himself as a Grand Slam contender by making the finals of the Australian Open at 20 years old. A year later, he won the French Open over compatriot Alex Corretja.
In '99, he became the No. 1 player in the world. Other career highlights include three Masters Series 1000 titles and being part of a Davis Cup-winning team.
4. Juan Carlos Ferrero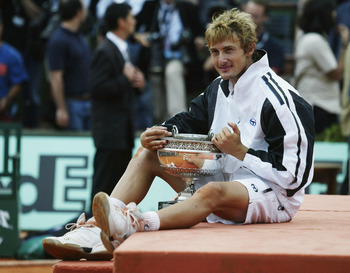 Clive Brunskill/Getty Images
It could be considered shocking to some that Ferrero only won one French Open crown over the course of his career, as for two years prior to his 2003 victory, he was nearly untouchable on the dirt. He did make the finals in 2002 and also finished runner-up at a Slam a second time in '03, losing to Andy Roddick at the U.S. Open.
Injuries have hampered his career, but he is a former world No. 1 who is still winning tournaments today, capturing four over the past two seasons.
3. Manuel Santana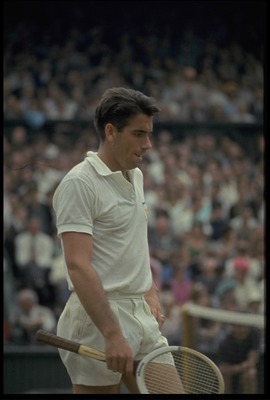 Getty Images/Getty Images
It's ironic that the famous phrase once used by players who didn't favor Wimbledon—"The grass is just for cows"—can be attributed to the tournament's 1966 champion. Aside from his surprise victory at the All-England Club, Santana also won the French Open twice and the U.S. Open once in the 1960s, making him one of the decade's dominant players, pre-Open era.
2. Arantxa Sanchez Vicario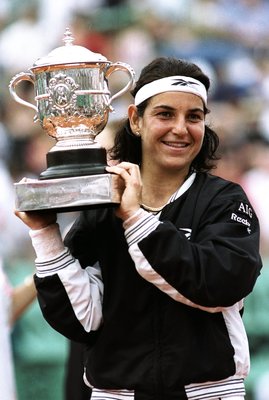 Clive Brunskill/Getty Images
The "Barcelona Bumblebee" shook up the WTA Tour in 1989 when she defeated Steffi Graf in the finals of the French Open. Graf had been on a 41-match winning streak in Grand Slam play at that point. Sanchez Vicario went on to win two more French Opens over the course of her career and a U.S. Open title.
She was also a dominant doubles player, winning six majors in women's doubles and four in mixed.
1. Rafael Nadal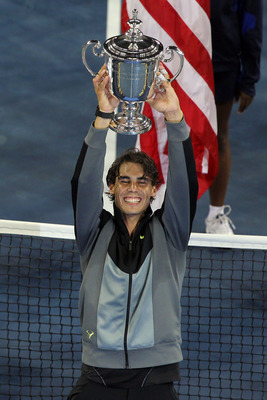 Al Bello/Getty Images
Over a brief period of time, "Rafa" has become one of the game's greatest champions. He's won 10 Grand Slam singles titles, and is the only other player in history besides Andre Agassi to have a career Slam, a Davis Cup title and an Olympic gold medal.
He's only 25 now, and can be expected to add to his already-lofty statistics.
Keep Reading