NFL Playoff Predictions: 10 Under-the-Radar Players Ready To Explode in Playoffs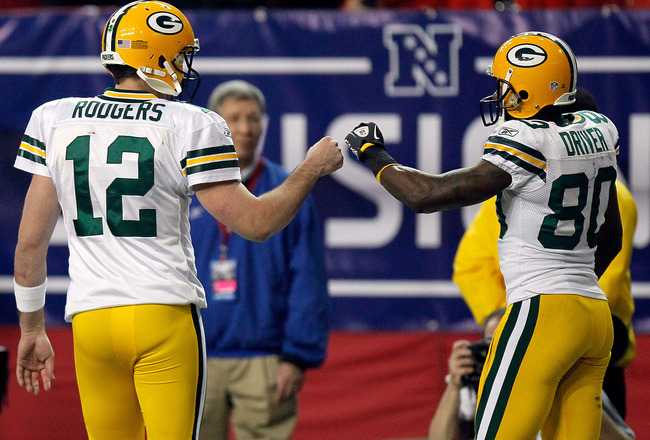 Kevin C. Cox/Getty Images
With the NFL regular season coming to an end, it's time to start pondering who could be this year's playoff heroes.
Whether it's a player with increased opportunity or one that's been quietly contributing all year, there are plenty ready to bust into the spotlight.
Here are 10 under-the-radar players who could make a significant impact in the postseason.
1. Donald Driver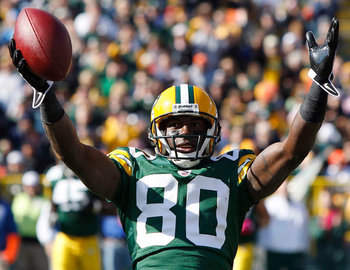 The Green Bay Packers' passing attack has been an unstoppable juggernaut this season.
However, even as Aaron Rodgers is on pace to rewrite the record books, the Pack's all-time leading receiver has been all but forgotten.
Donald Driver, the man in his 13th year out of Alcorn State, has just 31 receptions for 357 yards so far this year.
Now, with Greg Jennings' status uncertain following a MCL injury, there will be increased opportunity.
Jordy Nelson has emerged as a favorite target for Rodgers, but all of the other receivers would enjoy some extra attention if Jennings is down for a while.
It has become easy to overlook Driver at this point in his career, but to forget about him in the league's most dangerous passing offense would be a huge mistake.
If Jennings misses postseason action, Driver could be poised for a serious resurgence.
2. Navorro Bowman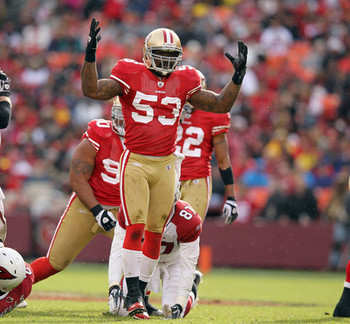 Like Donald Driver, Navorro Bowman has the chance to step up in the wake of injury. One of the league's most dominant defensive players, Patrick Willis, is currently dealing with a hamstring injury.
Bowman needs to be the star in the middle of the fearsome San Francisco defense while Willis is out.
The second-year inside linebacker, has had a strong season, but due to the large shadow cast by Willis, does not receive all of the praise that he deserves.
Bowman has been a model of consistency this season racking up 110 tackles.
Willis should not be sidelined for too long, but regardless of when he returns to the lineup expect Bowman to continue to thrive.
Bowman is a critical piece to the the NFC's toughest defense and will be key to their postseason chances.
3. Lance Moore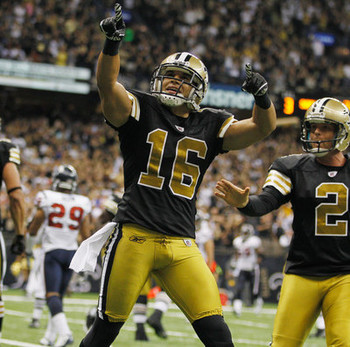 It seems strange to call Lance Moore "under the radar," but this season has been a struggle for the New Orleans Saints receiver.
Moore has 41 catches for 463 yards and six touchdowns. Those totals aren't bad, but they are nothing compared to his massive potential in a Drew Brees-led offense.
Even with the breakthrough of Jimmy Graham and the strong play of Marques Colston, Moore has a chance to be an extremely dangerous third weapon.
Brees loves to spread the ball around so it's difficult to predict which receiving option will thrive from week to week, but you know a handful always will.
You can count on Moore turning in at least one dominant performance for the Saints during the playoffs.
4. Felix Jones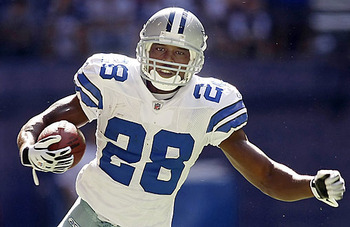 The Dallas Cowboys struck gold when they were forced to make DeMarco Murray the full-time starter.
Felix Jones, as he seemingly always does, went down with an injury leaving the door open for Murray. The rookie snatched the starting role and refused to give it back.
However, Murray suffered a broken right ankle during the Cowboys' Week 14 loss and could potentially miss the remainder of the season.
Jones looked quick, elusive and most importantly, healthy during his relief role.
If Murray does wind up being put on the shelf, Jones will have the opportunity to put up numbers and prove his value.
5. Cliff Avril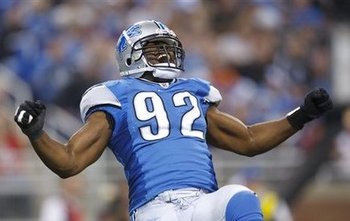 The attention heaped on the Detroit Lions' defensive line goes to Ndamukong Suh, rookie Nick Fairley and veteran Kyle Vanden Bosch.
Left defensive end Cliff Avril is having a strong season, but he tends to get overlooked because of the big names around him.
Avril has nine sacks on the year, including two in the Week 14 win over Minnesota.
When the Lions' defensive front is back to full force, Avril will go right back to being the overlooked man.
Though that's probably just fine with him since it's been working so far.
6. J.J. Watt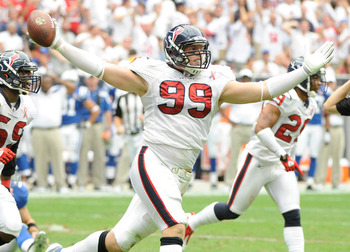 The Houston Texans have transformed under new defensive coordinator Wade Phillips. They have gone from one of the league's worst units to one of this year's best.
When Mario Williams suffered a season-ending pectoral injury, questions arose as to whether this defense could continue to play at a high level.
The Texans continue to perform, and those questions have been answered.
J.J. Watt, the first-round pick out of Wisconsin, is putting together a solid rookie campaign. He has 43 tackles, 4.5 sacks, two fumble recoveries and a blocked kick this season.
Watt is a difference maker on the revamped Houston defense and should come up big in the playoffs.
7. Ed Dickson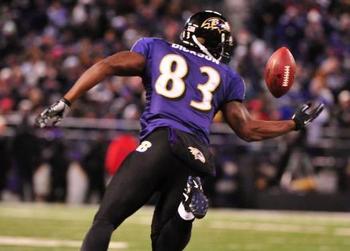 The Baltimore Ravens offense runs through Ray Rice. The dynamic running back is the man who really drives Baltimore's success.
However, there will be times when Joe Flacco and the receiving core need to pick up the slack. Tight end Ed Dickson is a prime candidate to do just that.
Dickson has shown that when fully deployed in the passing game, he can be a matchup nightmare. He and fellow tight end, Dennis Pitta, could be the "x factors" for this Ravens offense.
Teams will key on Rice and put their best cover man on Anquan Boldin.
When the Ravens need to look elsewhere for a big play, or critical conversion, Dickson is more than capable of delivering.
8. Joe Mays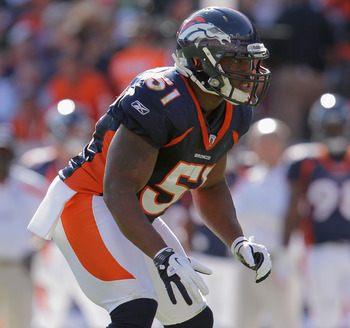 Doug Pensinger/Getty Images
All of this Tebow Magic would not be possible without the strong play of the Denver Broncos defense.
Everybody knows names, like Champ Bailey and stud rookie Von Miller. However, it's the play of guys like Joe Mays that really has this team clicking.
Mays is an unheralded player out of North Dakota State, but he's now starting at inside linebacker for a Broncos team surging towards the playoffs.
Joe Mays' strong play is going to be essential for Denver's postseason run.
9. Heath Miller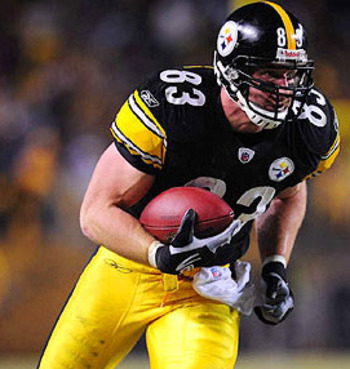 Heath Miller has been one of the most underrated Pittsburgh Steelers over the past seven years.
He's one of the most consistent players you will find in this league. He's a strong blocker as well as a dangerous target in the passing game.
Opposing defenses have to focus on stopping emerging talents Mike Wallace and Antonio Brown which gives Miller space to operate over the middle.
When the weather turns cold and the Steelers get into playoff mode, you can bet that Miller will makes some serious noise.
10. Jim Leonhard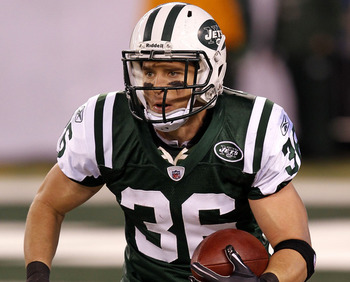 Like many of the other players listed here, New York Jets safety Jim Leonhard is often overshadowed by the big-time names surrounding him.
However, Leonhard is a strong, underrated defensive player in his own right.
He's a steady player who has been roaming Rex Ryan's secondary since their time together in Baltimore.
With his defensive contributions, plus the opportunity to impact a game as a punt returner, Leonhard has the potential for a breakout playoff performance.
Keep Reading