UFC 140 Results: 5 Things Lyoto Machida Can Take Away from Loss to Jones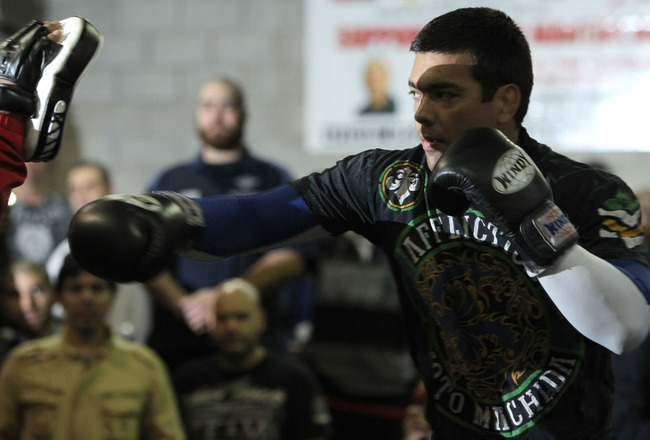 Despite coming up short in his bid to reclaim the UFC Light-Heavyweight crown, former champion Lyoto Machida has a lot to be proud of looking back on last night's performance.
He also has a lot to work on, too.
Taking on current champion Jon Jones at UFC 140 in Toronto, Machida looked like he was doing fine in the first round, able to land a lot of punches on Jones. However, in the second round, Jones was able to catch Machida with a straight left before securing a standing guillotine choke.
Going forward, Machida can learn a lot from this bout before he tries to make another title run.
Here are five things Machida can take away from last night's fight.
Still Has Fans Support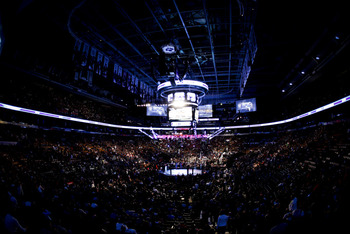 It was impossible not hear who the fans were supporting during last night's main event.
From the start of the bout, fans were screaming "Machida! Machida!" as the former champion valiantly tried to reclaim the light-heavyweight title.
Even in defeat, Machida should know that the fans are still behind him.
Needs to Be Wiser with His Aggression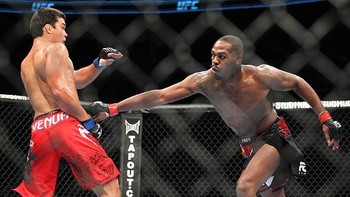 Where Machida faltered last night was not being aggressive enough in some spots and being too aggressive in others.
When Machida had Jones stumbling in the first round, he came in too quickly and got clinched up, nullifying his ability to land solid strikes after the initial blows. If he chose to keep a bit of distance and pick Jones apart in the situation, then he would have landed more strikes.
Conversely, he was not aggressive enough in other areas, letting Jones take control of the Octagon and dictate the pace.
Machida needs to become more adept at using his aggression in a smarter manner.
Wrestling, Submission Defense Needs Work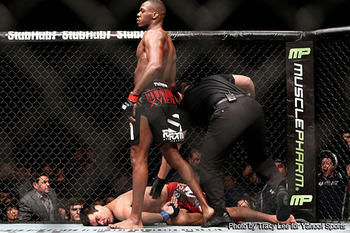 Another aspect Machida needs to work on is his wrestling and submission defense.
Jones easily took him down with zero trouble, something that almost no one else has done against Machida.
After getting rocked, he also left his neck exposed, allowing Jones to sink the choke.
These two aspects of his grappling game need to be improved on as wrestlers continue to dominate the sport.
He Can Hang with the Young Guns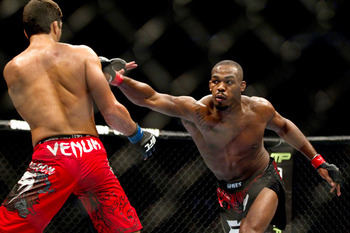 Despite taking the loss, Machida can be proud that he stood in there and was the first person to really test Jones.
He ate some big shots, especially the elbow on the ground in the second round, and still trudged along.
Not caught up in his flashy kicks and bizarre butt scoot in the first round, Machida stayed relatively calm and took the first round in my eyes.
As more and more fighters evolve their game and younger, hungrier fighters rise through the ranks, Machida should take solace in knowing that he is still a viable threat in the division.
Machida's Karate Still Works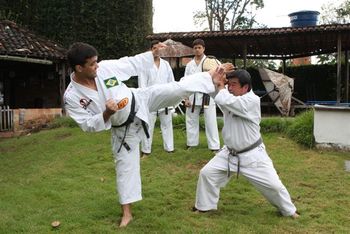 It did not give him the win, but Machida's karate was successful last night.
Every other orthodox striker hasn't even been able to hit Jones, but Machida's blitzing karate attack was able to land on numerous occasions.
Maybe it was because of the pairing of two unorthodox strikers, but it appears that Machida's game plan had a chance to work due to his style.
As Machida continues to grow as a martial artist, his karate base will always remain a strength to his game.
Be sure to stay tuned to Bleacher Report for all things UFC 140. B/R is your home for complete coverage of the December 10 fight card, from pre-fight predictions to in-fight coverage, results and post-fight analysis.
Keep Reading