The NFL's 10 Most Dangerous Kick Returners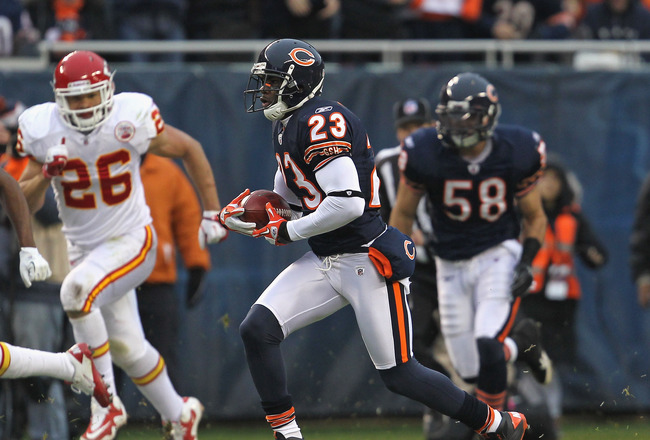 Jonathan Daniel/Getty Images
Even though the NFL has tried to legislate the return game almost completely out of football, there are still electrifying plays that happen on a regular basis.
Records are being threatened this season, and teams are looking to their special teams for that extra boost to get them into the postseason.
Here are 10 players with the ability make the difference for their teams in the return game.
LarDarius Webb
Webb is becoming as big a game-changer as the Ravens have heading into the postseason.
Whether it is on a punt return or taking back an interception, Webb is dangerous in the open field and might be the difference in the Ravens' Super Bowl hopes.
Marc Mariani
If you haven't heard the name Marc Mariani yet, it may become more familiar if the Titans make it to the playoffs this season.
Mariani is a steady kick- and punt-return man with deceptive speed and a knack for finding soft spots in the coverage.
Ted Ginn Jr.
While Ginn hasn't become the game-changer in the passing game that many hoped he would, at least one win this season can be directly attributed to Ginn and the return game.
Great defense and solid special teams have had a huge impact on the resurgence of the 49ers this season, and Ginn is a big part of that.
Antonio Brown
Speed kills, and Antonio Brown has plenty of it to do a lot of damage.
Not only is Brown dangerous in the return game, but he is also a legitimate deep threat for Ben Roethlisberger and the Steelers offense.
Randall Cobb
In a crowded Packers receiving corps, Randall Cobb found a big way to break out of the pack.
The Packers are lucky to have Cobb so comfortable in the return game already while they wait for him to grow into a consistent contributor on offense.
Joe McKnight
The Jets need every advantage they can get in the race for the postseason, and Joe McKnight adds a distinct advantage in the return game.
McKnight leads all kickoff return men in yardage and returns of 40 yards or more, which means great field position for Mark Sanchez and the Jets offense.
Josh Cribbs
Josh Cribbs hasn't hit pay-dirt yet this year, but there is still plenty of time—it only takes one play to make it happen.
Despite not having a touchdown, Cribbs is still electric and fun to watch on every return.
Percy Harvin
The Vikings have a game-changer on offense and special teams in Percy Harvin.
His lateral movement and ability to view the entire field makes him as dangerous a player in the open field as there is in the NFL.
Patrick Peterson
It's taken less than a full season for Patrick Peterson to take a run at an NFL record for punt return touchdowns in a single season.
With four games remaining, Peterson only needs to house one more punt to own the record and have five returns for a touchdown in one season.
Owning that record might elevate him to the level of the top return man in the game.
Devin Hester
In order to become the best return man in the game, the road goes through Devin Hester and all of his kick and punt returns for touchdowns.
Right now, Hester is the standard bearer for all things return, and that doesn't appear to be changing anytime soon.
Keep Reading