UFC 140 Results: 5 Questions We Still Have About Antonio Rogerio Nogueira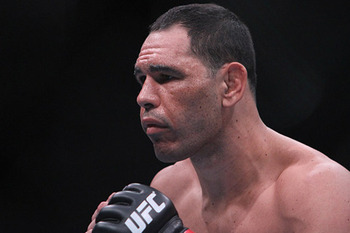 mmaweekly.com
Last night, Antonio Rogerio Nogueira added another feather to his cap as he finished off former UFC light heavyweight champion Tito Ortiz, inside of the first no less.
His impressive striking arsenal was on display as Nogueira caught Ortiz early with a few flush strikes before delivering his own vast array of ground-and-pound blows, which cinched the TKO finish for the Brazilian.
The victory brings Nogueira into rarefied air, being only one of three men who have been able to stop "The People's Champion"—who has been known for being able to withstand punishment—with strikes.
With the victory snapping a two-fight skid, where does Nogueira go from here?
Is His Wrestling Up to Par?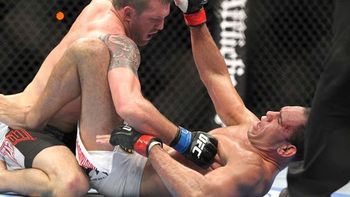 Though he's a touted submission specialist, Nogueira recently had problems with wrestling aficionados.
A Brazilian jiu-jitsu black belt, Nogueira holds notable submission victories over UFC veterans Kazuhiro Nakamura and Dan Henderson; however, his grappling skills have been nullified by staunching wrestlers such as Ryan Bader and Phil Davis.
Ortiz didn't test Nogueira's takedown defense long enough to merit a true and concise answer.
How's His Chin?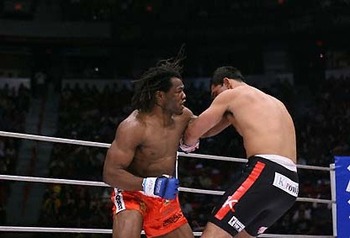 His impressive striking acumen leaves few men who are willing to test the chin of "Lil Nog," who has knocked out Luiz Cane, Alistair Overeem and Vladimir Matyushenko in the past.
However, some years ago under the Pride banner, the debuting Rameau Thierry Sokoudjou played spoiler when he finished off the perennial light heavyweight fixture with one punch in just 23 seconds of action.
Against an equally heavy-handed striker, in the UFC, can Nogueira withstand the test of those punches?
Are His Submission Skills Still There?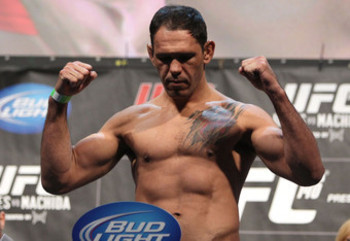 The Nogueira brothers are synonymous with jiu-jitsu, though there remains doubt.
Though both Ryan Bader and Phil Davis are formidable and legitimate top-10 level competitors, they barely hold a candle to the sort of experience that Nogueira has had to endure over the years opposite of many of the best fighters in the world.
In those battles, Nogueira looked out of his element off of his back, only look to stand back up and strike rather than to utilize his innate ability to submit the less knowledgeable.
Can He Move Back into Contention?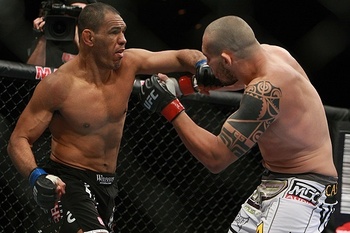 The victory over Ortiz helped snap an 0-2 run in his last two fights inside the Octagon. Now Nogueira has put himself back into the thick of the division with the impressive performance.
First entering the UFC, "Minotoro" made an emphatic debut when he was able to best then-top contender Luiz Cane with a first-round finish which garnered him "Knockout of the Night" for his efforts.
Does Nogueira still have it in him to make it back to the top? He might find some suitable opposition in the wrestling-laden field, but only time will tell if he has something to offer the division.
Will Age Be a Factor?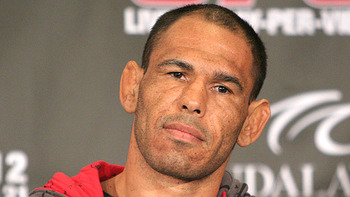 mmaweekly.com
Though 35 years old is by no means old by most standards, but for a mixed martial arts fighter, it's a look ahead to your inevitable expiration date in the sport.
Fighters like Randy Couture and Dan Henderson have proven that some are an exception to this rule, but not everybody is all that "Natural" or "Hollywood" to begin with.
Nogueira has sustained minimal damage throughout his career, unlike his brother, who has been known to go through the trenches with his opponents before cinching up a late rally finish.
Should Rogerio continue to plug away in the division, he might be running on borrowed time.
Be sure to stay tuned to Bleacher Report for all things UFC 140. B/R is your home for complete coverage of the December 10 fight card, including results and post-fight analysis.
Keep Reading