UFC 140 Is Upon Us, and Your Winners Will Be...
December 9, 2011
Let's start with the main card opener. It's a featherweight bout between Mark Hominick and Chan Sung Jung. Hominick is coming off a loss to featherweight boss Jose Aldo. Know what, let's not call that a loss. Let's just say he didn't win. In that fight, back in April at UFC 129, Hominick caught more than the attention of the growing army of MMA fans around the world and MMA journalists. He caught Aldo's attention, and that's not something too many opponents have done. Sure, Aldo won, but he was forced to earn his win by going the distance. Jung is a still-developing 24-year-old kickboxer who also is proficient in BJJ and Taekwondo. In his last fight, on March 26, 2011, Jung dazzled the MMA world with a "twister submission" on Leonard Garcia, who had beaten him via split decision one year earlier in what was named the "Fight of the Year." In this one, Hominick is once again going to show his vast array of skills, and what he's made of. The bout, which just may be "Fight of the Night," will go to Hominick, either by a late submission or by unanimous decision.
The welterweight matchup between Claude Patrick and Brian Ebersole is an interesting one. Both are riding win streaks and both are unbeaten in the Octagon. Patrick's win streak stands at 13, while his UFC record is 3-0. Ebersole is on a nine-fight winning streak and is 2-0 on the big stage. Patrick is coming off a unanimous decision victory against Daniel Roberts at UFC 129, while Ebersole is coming off a first-round TKO of Dennis Hallman at UFC 133 in August. Look for this one to go the distance with the winner by decision being Brian Ebersole.
Antonio Rogerio Noguiera is coming into this fight on a two-fight losing skid. Albeit both of those losses were by decision to two of the division's younger, fast-rising stars (Ryan Bader and Phil Davis). At 35, and with younger talent like Bader and Davis, along with Jon Jones and Lyoto Machida, it's hard to imagine Noguiera being a serious title contender or anything more than a gatekeeper from here on in. That's why his fight on Saturday is so interesting. He's in against Bader-beater Tito Ortiz, himself a veteran who probably saved his job with a rear-naked choke victory against Ryan Bader at UFC 132 last July. Until that victory, Ortiz had lost three in a row and was winless in his last five. Ortiz was stopped in the second round by Rashad Evans at UFC 133 last August. Don't be surprised if Noguiera wins in fairly easy fashion here, outworking and outhustling Ortiz throughout. Not by decision.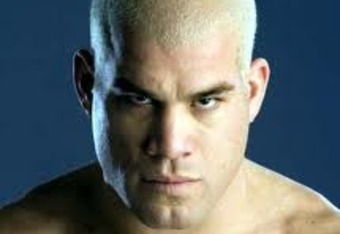 Frank Mir knocked out Antonio Rodrigo Noguiera at UFC 92. He just may do it again on Saturday. Even if it's not a knockout, it's going to be a Mir victory. Mir has won his last two, while Noguiera is coming off a first-round smoking of Brendan Schaub. It won't be "Fight of the Night," but will have its fair share of action. I'm actually thinking Mir will take this one by decision.
Then there's the main event. If you're into picking long shots and underdogs, then you'll have to invent a way for Lyoto Machida to win. If Jon Jones gets hit with the flu as he's leaving the dressing room, then breaks a hand hitting a wall and sprains his back while jumping up and down in pain, he may lose. If you want to talk reality, you've come to the right place. Jon Jones is the UFC Light Heavyweight Champion. He is going to be champion for a long time. A very long time. If you're looking for the man who will beat him, don't look at guys like Lyoto Machida, Dan Henderson, Phil Davis or the rest of the 205-pounders out there. The man who can beat Jon Jones right now is Jon Jones. If he stops training hard, if he starts taking everything for granted, if he becomes totally lackadaisical, he'll lose his title to somebody who's hungrier. But right now, the word out of Jackson's Submission is that Jones has never looked better.
For Machida, the news couldn't be worse. Anything he can do, Jones can do better. Machida lost to Shogun Rua and Rampage Jackson. Jones crushed them. Machida will have nothing to beat Jones with, unless it's some flashy kick that Jones doesn't see coming. Won't happen, though. Jones will retain his title, probably within four rounds. A unanimous decision is also a possibility for Jones, but that's only if Machida comes to survive, rather than fight. When it's over, Jones will still be UFC Light Heavyweight Champ.