Browns vs. Steelers: 5 Things We Learned from Pittsburgh's 14-3 Win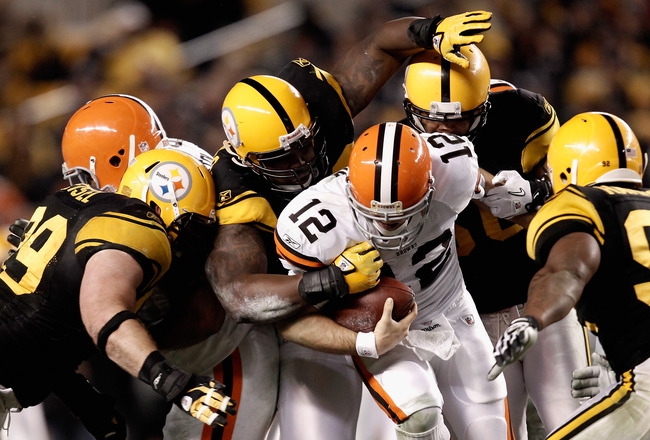 Jared Wickerham/Getty Images
Something about prime-time seems to bring out the worst in the Steelers. Two weeks ago against the Kansas City Chiefs, they nearly lost the game. A few weeks earlier, they let a win against archrival Baltimore slip through their fingers.
On Thursday night, they got lucky again.
The Steelers absolutely must learn how to beat bad teams. It's inexplicable.
Here's a look at what we learned on Thursday night. I have to give a special thanks to my dad, who watched part of the game and gave me some intelligence while I was indisposed. His work is part of this too.
Sloppy Play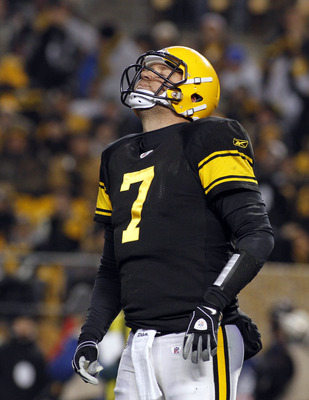 Justin K. Aller/Getty Images
Lesson
The Steelers once again played down to their competition and allowed the Browns to look like a much better team than they were.
Analysis
I'm not sure how to stop this from happening. It's been happening since Bill Cowher roamed the sidelines, and it continues now with Mike Tomlin on the prowl.
The Steelers play down to teams that have no business playing NFL football.
One of the key plays here was a 3rd-and-20 early in the second quarter. The Steelers allowed a no-name running back to gain 30 yards. The blocks were good by Cleveland, but there was no one in the middle of the field on what was obviously a give-up play.
This has got to stop. Struggling with the Baltimore Ravens is one thing. Struggling to stop the Browns is completely different and is inexcusable.
I was completely blown away by the defensive issues in the first half. Those didn't happen against Cincinnati. They didn't even happen against New England. Why would Cleveland have an edge?
It's because the Steelers do not mentally prepare to face a lesser team. They let those teams get the best of them.
Iron Man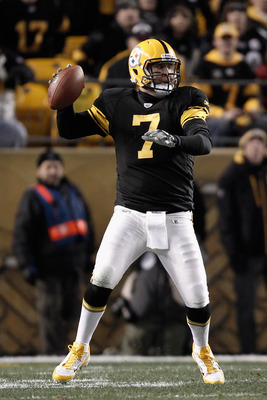 Jared Wickerham/Getty Images
Lesson
Perhaps not wisely, Ben Roethlisberger returned from what looked like a game-ending injury.
Analysis
Well, maybe instead of "Renegade," they should consider playing "Iron Man" when the offense takes the field.
Ben Roethlisberger is the NFL's iron man. If you haven't been initiated, the guy can play hurt pretty well. He's played with a broken nose, twice with a bad foot, with an assortment of other injuries and now with a bum ankle.
I'm starting to wonder if the Steelers quarterback is made out of steel. He just cannot be knocked out of a game. Tonight was another object lesson about just how tough Big Ben is for the Pittsburgh Steelers.
Roethlisberger was clearly unable to step into throws, which hurt his passing, but he still was very good and had several good plays wiped out by the glamor referee, Ed Hochuli. As usual, he needed his television time.
Bruce Arians Must Go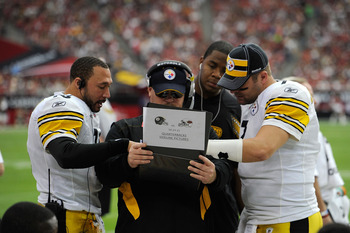 Karl Walter/Getty Images
Lesson
I can't bear to write it again. Just look at the analysis.
Analysis
Here we go again.
No imagination. No creativity.
No ability to play without your starting quarterback.
We saw it all on display Thursday night.
Ben Roethlisberger left the game, and the Steelers offense might as well have punted on first down. Arians refused to trust veteran Charlie Batch to throw the ball against a weak Cleveland defense.
Then, at the goal line, the Steelers ran four times from the two. They failed to score. Why? Because the play calls were always the same. Four straight runs right into the offensive line (three were straight up the middle).
No trickery, no outside runs. No using Mike Wallace, alone on his side of the field at one point.
It's all questionable with Bruce Arians. The only answer I have is to fire him. He absolutely must go. There's no question that he will cost this team more games than he could ever have won for them.
Rashard Mendenhall Is Limited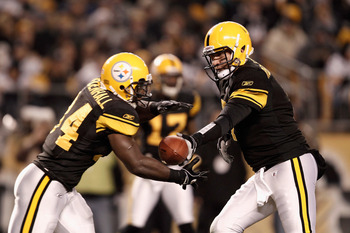 Jared Wickerham/Getty Images
Lesson
Despite having a decent game and an underrated season, there are some limits to what Rashard Mendenhall can do.
Analysis
Is it illegal to use Isaac Redman at the goal line?
There are some limits to Mendenhall's game. He doesn't run outside because he isn't fast enough to turn the corner like Willie Parker. He can't run up the middle in tight spaces because he lacks upper body strength.
He's not a complete back.
He is perfect for the offense Pittsburgh now runs. He doesn't have to be effective in those situations most of the time.
In games like Thursday night's, where the running game becomes an essential piece of the puzzle, he's not nearly as good. The team would be better off getting Redman more carries in these kinds of games because he fights off tacklers much more effectively.
I have no issue with what Mendenhall does, but the team must realize he isn't a goal line back or an outside runner. Until they do, they'll continue to ask him to fail in big spots.
Chris Kemoeatu Cannot Play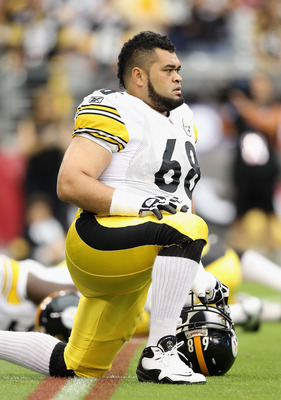 Christian Petersen/Getty Images
Lesson
Chris Kemoeatu is not an effective offensive lineman, exhibiting some disturbing issues in the team's game on Thursday night.
Analysis
To be fair, Ed Hochuli was all over Pittsburgh and called back almost every big play on a random holding call. Holding happens on every play. Choosing when to call it is on the referees. Ed Hochuli has something on Kemoeatu, because he made him a villain.
I digress.
Kemoeatu cannot start. The reasons Mike Tomlin benched him became very clear on Thursday night.
He doesn't block well. He is OK as a pulling guard, but not good enough for the ways the Steelers utilize that position.
He has to hold against anyone bigger than him because he plays with poor technique.
Oh yeah. He also has a mean streak that gets him in big trouble.
That's not an NFL player. That's a middling backup.
Keep Reading

Pittsburgh Steelers: Like this team?