NBA Free Agents: PG Shannon Brown an Underrated Signing for Phoenix Suns
December 8, 2011
Christian Petersen/Getty Images
Former Los Angeles Lakers point guard Shannon Brown is set to sign a one-year, $3.5 million deal with the Phoenix Suns on Friday, according to ESPN's Chris Broussard.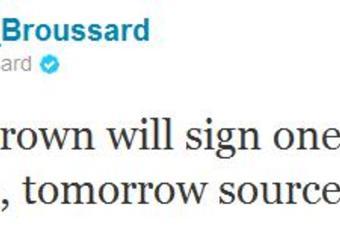 The signing will likely go unnoticed around the league as big name free agents like Nene and Tyson Chandler are sure to dominate the airwaves.
But the importance of this signing for the struggling Suns is as huge as it is underrated. 
With PG Aaron Brooks stuck in China this season, the Suns are in need of a backup behind 37-year-old Steve Nash.
Brown will provide that and more. The former Michigan State Spartan is freakishly athletic and can score the ball in a variety of ways.
He nearly jumped over Suns' guard Jason Richardson in the Western Conference Finals back in 2010. 
Brown was traded to L.A. in 2009 after playing for the Cavaliers, Bulls and Bobcats during his first three years in the league.
Brown averaged a career-high in scoring last season with the Lakers (8.7 ppg) and shot a career-best from beyond the 3-point line (34.9 percent).
In Phoenix, Brown will be given the green light under Alvin Gentry to take the reins of the second team, attack the rim and provide scoring when needed. 
Brown is also an underrated free throw shooter; he hit 91.1 percent of his strokes from the foul line in 2010-2011. 
At age 26, Brown is young but still has the experience necessary to make an impact off the Suns' bench in 2011-2012.
Brown will make an immediate impact in the desert this season and will provide another solid piece for the soon-to-be rebuilding franchise.