My All-Time Top 100 Baseball Players Since 1900 (Nos. 90-100)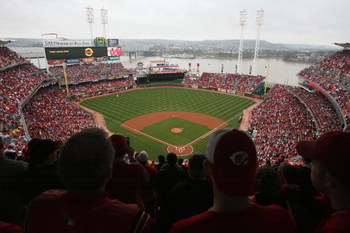 My wife bought me an awesome book for Christmas titled "Baseball's Best 1,000" by Derek Gentile. This book interests both the stats and nostalgia lover in me.
This had me interested in starting my own list, but I'm not going to such extremes.
As I looked into who made my list I took into consideration not just their impact on the field but also on the history of the game.
Many of these players have also been either inducted into the Hall of Fame, or at least should have.
I am going to list my top 100 in reverse order, starting today with 100 to 90. This will continue for the next nine weekends. I hope this gets some good conversation started.
100. Tim Raines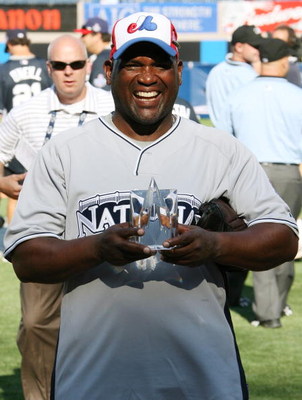 OF-DH played with Expos, White Sox, Yankees, Athletics, Orioles, and Marlins from 1979-99 and 2001-02.
Raines was one of the quintessential lead-off hitters in the game, and definitely had to speed to influence a game.
After leading the National League in stolen bases from 1981 to 1984, he finished second in 1985 and third in 1986. He averaged nearly 80 steals during that time.
In addition, Raines had the average and power to compliment his speed, hitting .294 with 170 home runs for his career.
99. Vince Coleman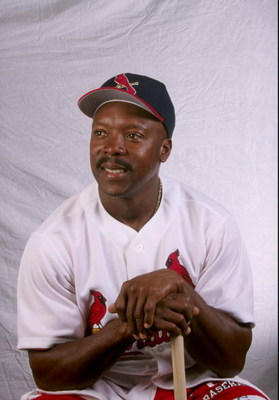 OF played with Cardinals, Mets, Royals, Mariners, Reds, and Tigers from 1985-97
Much like Raines, Coleman had the speed to impact a game, both on the basepaths and in the field. He led the National League in stolen bases for six seasons and had 752 for his career.
98. Andre Dawson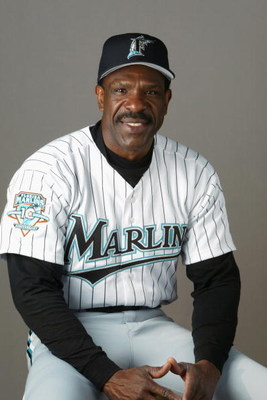 OF-DH played for Expos, Cubs, Red Sox, and Marlins from 1976-96
Dawson was a feared hitter, especially in his years with the Expos and Cubs. He also possessed excellent fielding credentials, winning six consecutive Gold Gloves from 1980 to 1985. He also had good speed, with seven seasons of more than 20 steals. Dawson is one of those players I consider the "complete player." It's a shame he isn't in Cooperstown yet.
97. Greg Vaughn
OF-DH played with Brewers, Padres, Reds, Devil Rays, and Rockies from 1989-2003
Vaughn was a batter that no pitcher wanted to face. Hitting 40 or more home runs for three seasons, he exploded for power.
He hit a career-high 50 for San Diego in 1998. Cincinnati should have done more to keep Vaughn rather than pouring their resources into Ken Griffey, Jr.
He helped the Reds to their last successful season, going 96-66 in 1999 and losing to the Mets in a playoff for the post-season.
96. Roger Maris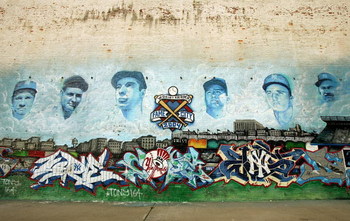 OF played with Indians, Athletics, Yankees, and Cardinals from 1957-68
Maris was a very underrated player. Being a complete hitter and fielder, he drove in over 100 runs three times and won a Gold Glove. As part of the Cardinals, he helped them win two World Series titles.
He also held the single-season home run record for more than three decades, with 61 home runs in 1961.
95. Wade Boggs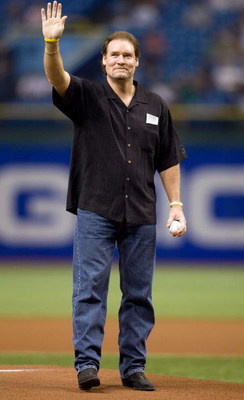 3B-DH played for Red Sox, Yankees, and Devil Rays from 1982-99
Boggs, the textbook batter, was a pitcher's nightmare with his level swing, great eye, and patience at the plate. From 1983 to 1988, he won five American League batting crowns.
Boggs was also one of the best fielders in the game during the 1980s and 90s, winning consecutive Gold Gloves in 1994 and 1995.
Concentration was his guide, something you rarely see in the game today.
94. Reggie Smith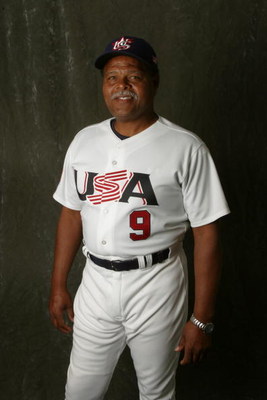 OF-1B played with Red Sox, Cardinals, Dodgers, and Giants from 1966-82
A multiple-time All-Star, Smith hit better than .300 five times. he had the power to go with his high average, hitting 20 or more home runs seven times.
He remains the only switch-hitter in both leagues to hit over 100 home runs.
93. Orlando Cepeda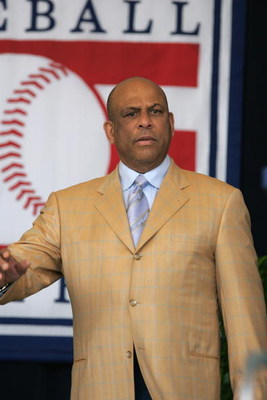 1B-OF played for Giants, Cardinals, Braves, Athletics, and Red Sox from 1958-74
Cepeda seemed to be a natural for the game. he was a seven time All-Star and hit over .300 nine times in his career.
Once over in the American League he seemed a natural as a designated hitter for both the Athletics and Red Sox, hitting 379 home runs for his career.
92. Bert Blyleven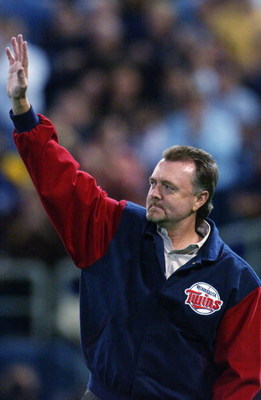 RHP played with Twins, Rangers, Pirates, Indians, and Angels from 1970-90 and 1992
Blyleven had a dominating curveball, recording 200 or more strikeouts eight times during his career. He garnered 287 victories, mainly on teams with losing records.
91. Greg Maddux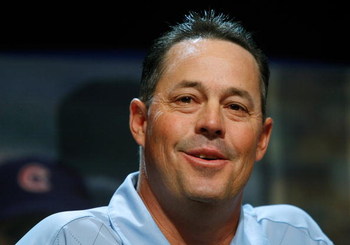 RHP played with Cubs, Braves, Dodgers, and Padres from 1986-08
Recently retired, Maddux left a tremendous legacy, becoming one of the best all-time pitchers. In addition to winning 340 games, he won 16 Gold Gloves and four consecutive Cy Young awards from 1992 to 1995.
He added to his Hall of Fame resume with 18 seasons of pitching 200 or more innings.
90. Roger Clemens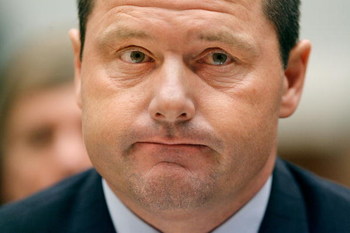 RHP played with Red Sox, Blue Jays, Yankees and Astros from 1984-08
Another recent retiree, Clemens won 350 games and won six Cy Young awards. He was rather dominating throughout, racking up more than 4,600 strikeouts in his career.
Keep Reading