Miami Heat 2012 Schedule: 10 Must-Watch Games for Fans This Season
Mike Ehrmann/Getty Images
We are less than three weeks away from Christmas Day and the beginning of the new NBA season. With the schedule being formally released yesterday, the excitement is mounting, and there is a tremendous amount of speculation heading into the new year.
The Heat are looking to avenge their finals loss from last year, and they have undoubtedly already marked off some key dates on their calendars.
Rivalries, matchups against tough competition and intense scheduling dates comprise the major games in this season.
There are plenty of important games for the Heat this year if they want to return to the championship, but let's see which ones are a must-watch for Miami fans.
10. April 6 vs. Memphis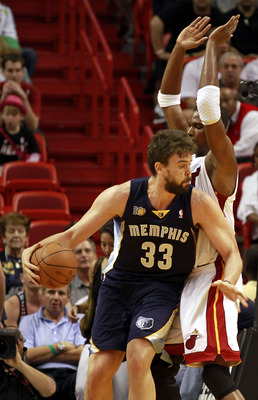 Marc Serota/Getty Images
Memphis was one of the most surprising and strong teams in last year's postseason, and their lone matchup against the Heat could be an interesting one.
Considering this one is only about three weeks before the end of the shortened season, it could be a tough test for Miami before the playoffs start.
9. February 8 at Orlando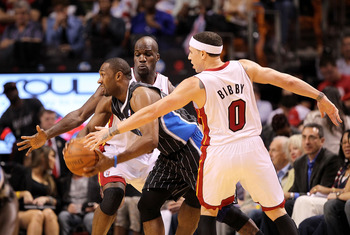 Mike Ehrmann/Getty Images
Miami plays in-state rival Orlando six times this year, including back-to-back preseason games.
This particular February matchup is the third of the four regular season meetings, and what makes it interesting is with all the trade speculation surrounding the Magic, they could be a very different team come February.
Will Dwight still be rocking the rim in Orlando when this game comes up? Who knows?
Should be a good one.
8. January 24 vs. Cleveland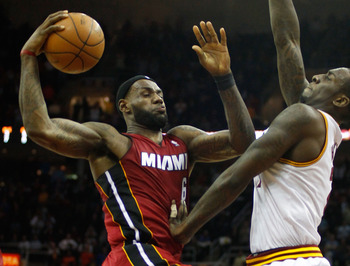 Jared Wickerham/Getty Images
After Cleveland nabbed the first pick in the draft last year, the fans turned their sights on Kyrie Irving as they start toward removing LeBron James from their minds.
The Cavaliers are in the Heat's house right now, and LeBron has the ability to show off the talents he brought to South Beach and (nicely) show that Kyrie has nothing on him.
7. March 25 at Oklahoma City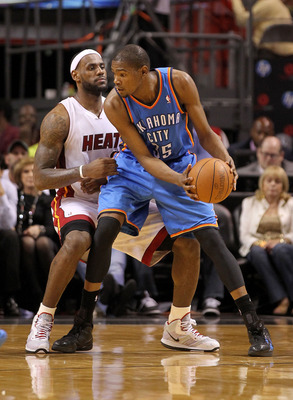 Mike Ehrmann/Getty Images
Plain and simple, OKC is one of the best rising teams in the league, and any match against Durant and his crew is a date to save.
Who knows what other components the Thunder will add before this game, as they are making a serious run to the playoffs?
This is one not to miss.
6. January 19 vs. LA Lakers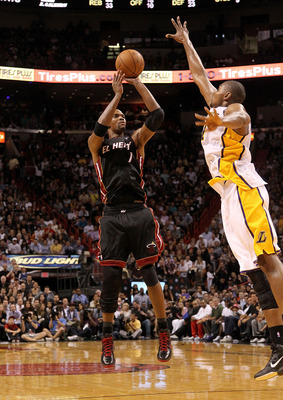 Mike Ehrmann/Getty Images
The Lakers are perennial contenders, and any game against them cannot be missed.
Now, with all of the talk surrounding Chris Paul and Dwight Howard, the Lakers could be stronger than they have been in a long time.
This game is also a month into the season, and matchups against tough teams are always the right litmus test for progress.
Definitely a key meeting.
5. February 23 vs. New York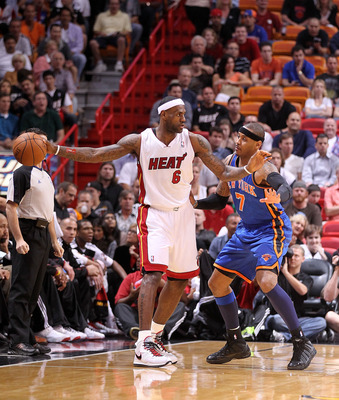 Mike Ehrmann/Getty Images
The Knicks are on the rise in the East as they try to create their own Big Three to combat Miami's.
If they add the right point guard to quarterback them, New York is going to be tough to beat.
Miami and New York meet several times during the year, but this one is around the time when the teams will most likely be showing their true colors.
A game with the likes of LeBron, Wade, Melo and Amar'e stepping onto the floor is always a marquee competition, so this one will hopefully not disappoint.
4. December 27 vs. Boston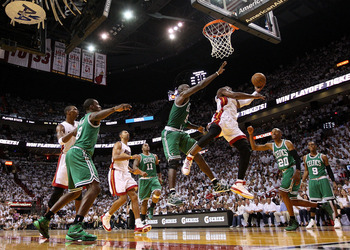 Mike Ehrmann/Getty Images
Game 2 of the regular season is also Miami's home opener—against none other than Eastern Conference rivals the Boston Celtics.
The Heat's last meeting with this team was a Game 5 series win in the playoffs, proving that they could really run with the best in the league.
This game is going to be huge, and it is also one that Miami must win.
They need to prove to themselves and their fans that they are headed back to the NBA Finals, and this is a good place to start.
3. January 29 vs. Chicago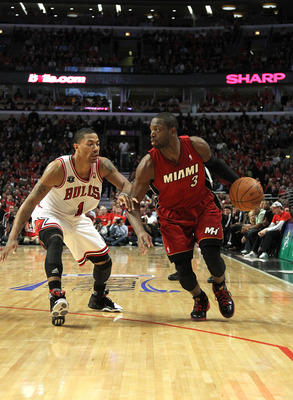 Mike Ehrmann/Getty Images
This is Miami's first meeting with the Bulls, the team they knocked out in the Eastern Conference Finals last spring.
Chicago is certainly determined to prove they are deserving of the top seed in the East, but Miami thinks otherwise.
Miami needs to win this game and any other meetings with Chicago to prove they're the best in the conference.
This is a very important game.
2. February 14 at Indiana
Andy Lyons/Getty Images
One of the drawbacks of making this NBA season happen is the need for scheduling back-to-back-to-back games to fit within the time frame.
Luckily, the Heat are only scheduled for one of these rough patches.
The Heat play three straight days on the road, culminating in a game against the Pacers.
Indiana won't be a pushover, considering they have three days off before this game and will be well-rested.
This is definitely an interesting part of this shortened season for Miami.
1. December 25 at Dallas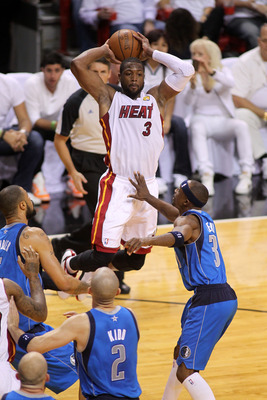 Marc Serota/Getty Images
Opening night. Finals rematch.
Does it get any better?
This game is being circled and circled again (and again) by the Heat and their fans.
It's the return of basketball and a chance at revenge for last year.
This is the big time.
Keep Reading

Miami Heat: Like this team?