NFL 2008 Look Back:Top 10 Teams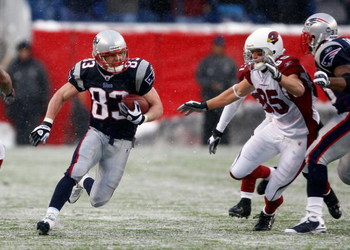 Nineteen of the 32 teams in the NFL have a .500 record or better and in my books thats pretty dang good.
There are so many good teams out there. This is some NFL season. I mean 19 of 32 is really good.
It is pretty hard to rank a top 10 right now, but I'm gonna give it a shot and it would be appreciated if you left a comment saying you top 10.
10. Arizona Cardinals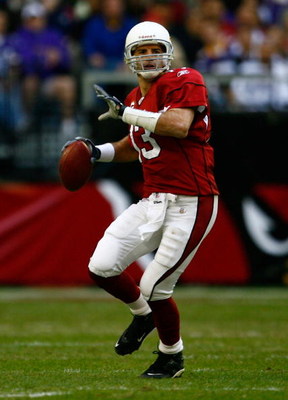 The Arizona Cardinals are currently 8-7 and have clinched the TERRIBLE NFC West. The Cardinals are an up and down team.
They have a fantastic offense that ranks 4th in points per game, 5th in yards per game, 2nd in passing yards per game BUT mere 32nd in rushing yards per game.
BUT you really can't be to down on them because of the fact that they never run. But the one main reason they don't cross the top 10 is because there defense started out bad and hasn't gotten to much better.
9. New England Patriots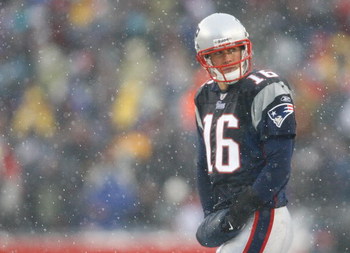 I hate to say it, but the Patriots have REALLY impressed me this year without Tom Brady. Matt Cassel has taken his place so well.
I know he doesn't really deserve it for his stats but if the MVP award went to the Most Suprising player, Matt Cassel would DEFINETLY win the MVP award. Not only has Cassel done good but the running game and defense have done pretty good.
The Patriots are finding themselves in a very tough situation right now and things aren't looking very good. There is a slim chance that they will make the playoffs, but its not looking to likely.
Wow, I can't believe I'm saying this, but I'm actually somewhat upset they're not making the playoffs.
8. Miami Dolphins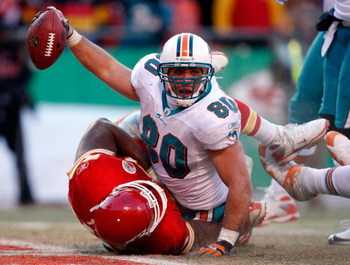 The Miami Dolphins have COMPLETELY changed there season around. Going from 1-15 to a possible 11-5 season is pretty remarkable.
Not only do the Dolphins get it done on the ground, but they get it done through the air too. And there stingy defense led by Joey Porter is ranked 11th in the NFL.
7. Baltimore Ravens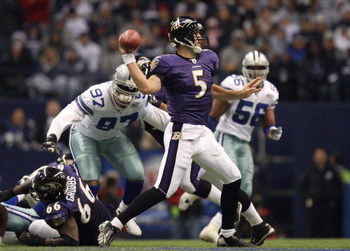 Yes, I know the Ravens have a great defense. I know they are possibly one of the best defenses of all timre, but they would be NO WHERE without Joe Flacco.
Remember last year, SAME DEFENSE AS THIS YEAR, the Ravens went NO WHERE and it was because they didn't have Joe Flacco.
I'm not taking anything away from the defense. It's almost kinda like this, the defense doesn't need Joe Flacco. Joe Flacco needs the defense.
6. Atlanta Falcons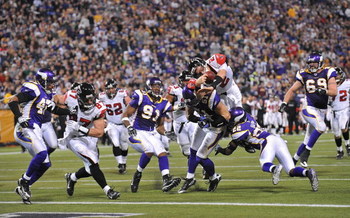 The Atlanta Falcons are just like the Miami Dolphins. Who would have thaught that we would be saying that
Atlanta is a top 10 team this year, only an Atlanta fan would say that. But they got the help from Matt Ryan and Michael Turner to solve that problem.
5. Pittsburgh Steelers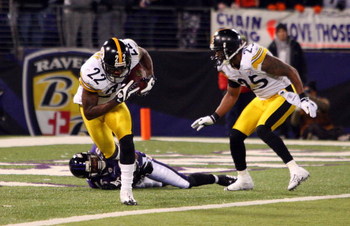 I WOULD rank the Steelers higher, but watching them the last three games I just didn't think there offense looked that good.
Pittsburgh's defense to the Steelers is like Peyton Manning to the Colts—without them playoffs are FAR out of reach.
4. Tennessee Titans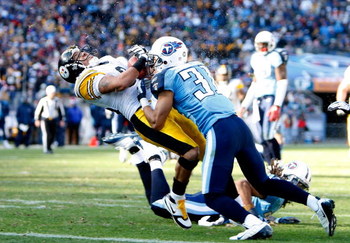 I hate to admitt it but the Tennessee Titans are actually a good team. At first I thaught it was the schedule, but they have really impressed me.
There defense is just so dang good, and there offense is VERY underrated.
I don't think they will get far in the playoffs but they are still a very good team and could be one of the favorites to win it all next year.
3. Indianapolis Colts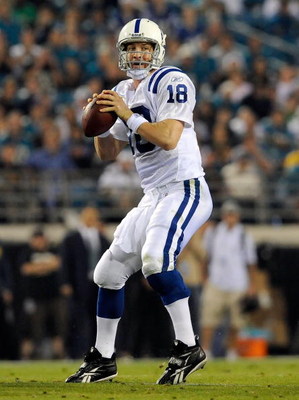 The Colts started off to a shaky 3-4 record, but have really pulled it together by winning 9 in a row. I think the Colts will go all the way and win Super Bowl XLIII. And it is all because of Peyton Manning.
Most people say Peyton is nothing without his O-line and receivers. But it is almost the other way around. The Colts without Peyton Manning would be AT BEST 4-12 by the end of the season.
2. Carolina Panthers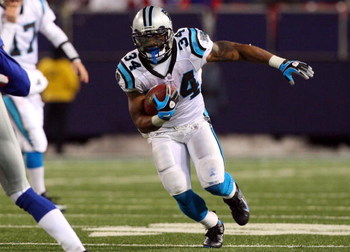 The Panthers were just a missed field goal away from beating the Giants. The Panthers can Run and Pass the ball and have a pretty solid defense.
I think the Panthers will down the Giants in the playoffs to get to the Superbowl to get their revenge.
1. New York Giants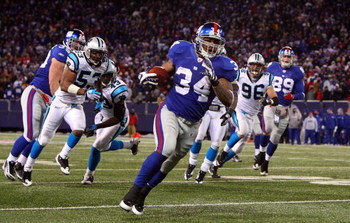 If the Giants can some how win the Superbowl this year they might go down as one of the best teams of all time.
They can run the ball with Brandon Jacobs, Derrick Ward, and my favorite out of the three, Ahmad Bradshaw.
They can pass the ball with the weapons like Domenik Hixon, Amani Toomer, and Kevin Boss. They can stop the run with that great defensive front. And they can stop the pass with a pretty good secondary and can pressure the QB.
Teams That Didn't Make the Top 10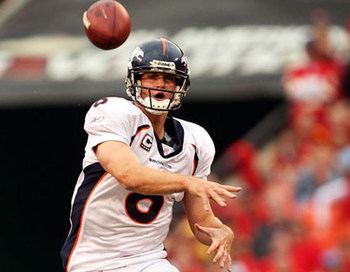 These are team that just barely didn't make the top 10.
Dallas Cowboys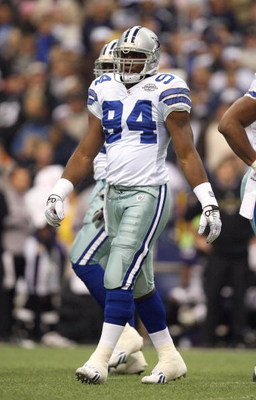 This team is way to inconsistant. They have a very talented team, they just can't get it done together. Most people think they are going to down Philly and make it to the playoffs.
But I think otherwise. Romo has not and will not convince me that he can win the big games.
Tampa Bay Buccaneers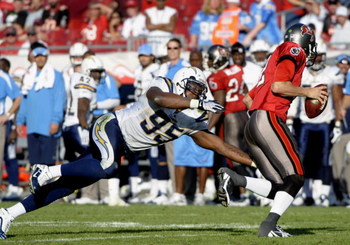 The Buccaneers are just like the Cowboys, to inconsistent. All they had to do was beat the Chargers and they are pretty much in the playoffs but NO they lost.
And they were also the only team to lose to the Cowboys with Brad Johnson.
San Diego Chargers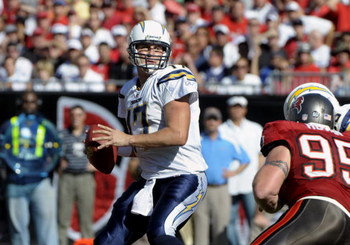 The Chargers have really turned this season around. They were done and over with, but they fought every single week and won every single time. IF they would have won the close games they are possibly the No. 1 seed in the AFC right now.
Denver Broncos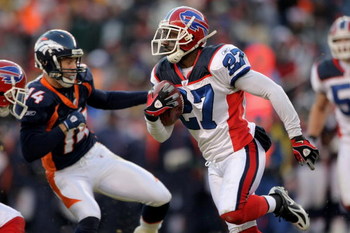 Gosh Dangit Denver! You single-handedly let San Diego creep back into the playoff picture. The Broncos are WAY too inconsistent and don't have a defense.
I mean I like the Broncos, and there a good team, but just way to iffy.
Keep Reading