One Luxury Signing Each Team Should Consider in 2012 NFL Free Agency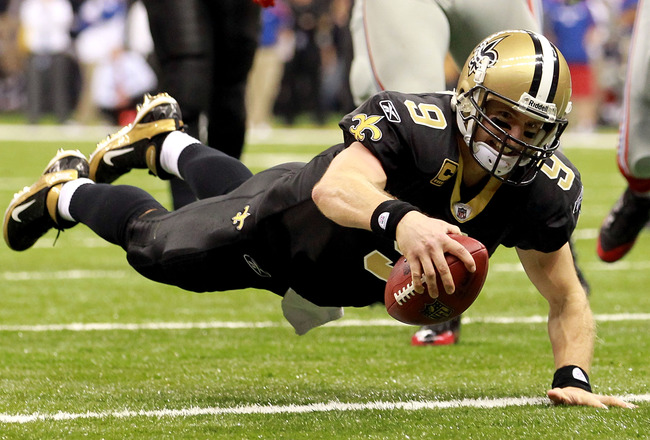 Ronald Martinez/Getty Images
With an impressive list of talented free agents this year, teams will be eyeing up certain players that they can add to their rosters.
This article is a look at every NFL team and one player they might like to sign in 2012.
Many of the players mentioned are likely to re-sign with their current teams, but this is a wish list for each of the franchises.
Most projected signings in this article look to fill a glaring team need, and also, to make things interesting, each potential free agent is only used once.
Arizona Cardinals: Reggie Wayne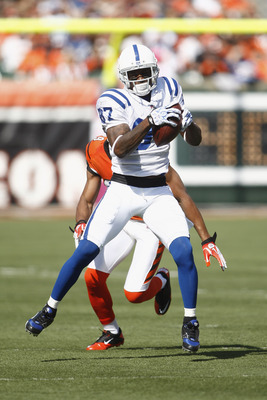 John Grieshop/Getty Images
The Cardinals could use another weapon for their new quarterback Kevin Kolb.
Kolb has struggled since moving to Arizona, but adding a veteran like Reggie Wayne to play opposite Larry Fitzgerald would give him a better chance to succeed and balance the Cardinals offense nicely.
The Cardinals have not threatened many teams with their passing game this year, and while Early Doucet and Andre Roberts look decent as long-term options, adding the veteran experience of Wayne would immediately upgrade the offense.
Atlanta Falcons: Jermichael Finley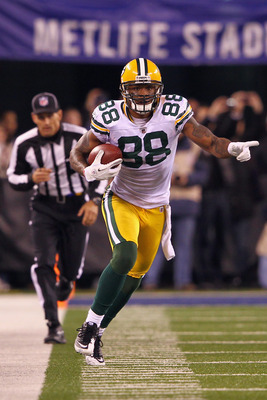 Al Bello/Getty Images
Assuming Tony Gonzalez retires at the end of this season, the Falcons will be keen to add a new tight end to Matt Ryan's offense.
Gonzalez, at 35, continues to put up solid numbers, but 24-year-old Jermichael Finley would be a nice long-term option for Atlanta.
The Falcons have an effective offense operating at the moment, but their tight end (Gonzalez) plays a big part in that, so if he were to leave, he would need replacing with someone of Finley's quality.
Baltimore Ravens: Brandon Carr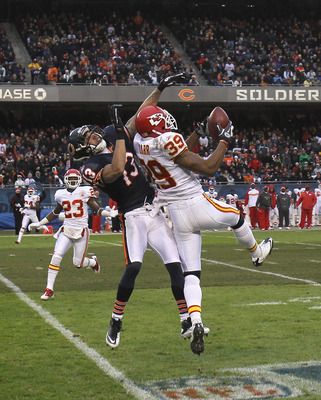 Jonathan Daniel/Getty Images
The Ravens are a pretty complete football team, especially on defense.
Even so, they could do with some more depth at cornerback.
Twenty-five-year-old Brandon Carr has a lot of years left in him and would compete for a starting job.
But he will likely be hard to pry away from the Chiefs after forming a nice combination with fellow cornerback Brandon Flowers.
Buffalo Bills: Bradie James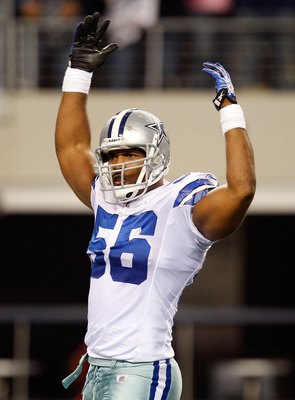 Ronald Martinez/Getty Images
Linebacker Bradie James looks to be on the outer in Dallas.
But the 30-year-old has a lot of starting experience and should be able to find work somewhere.
He would be a welcome sight in Buffalo. They could desperately use some help on defense, after fading in recent weeks after a promising start to the season.
Carolina Panthers: Dwayne Bowe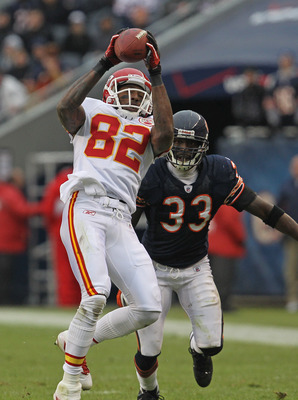 Jonathan Daniel/Getty Images
Cam Newton has made an encouraging start to his NFL career.
All of a sudden, the Panthers have a top-10 offense, but most of the production through the air has come from Steve Smith and their tight ends.
Newton's progression would increase even more quickly if the Panthers are able to add a big weapon like Dwayne Bowe to play alongside Smith.
Chicago Bears: Carlos Rogers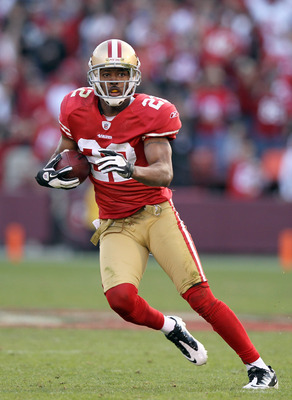 Ezra Shaw/Getty Images
Outside of veteran Charles Tillman, the Bears are very thin at cornerback.
They need help shutting down the passing game and are currently one of the worst in the league for passing yards allowed.
Carlos Rogers has had a good year so far and already has five interceptions.
Although now 30, he has a few good years in him and would be an immediate upgrade to the Bears' pass defense.
Cincinnati Bengals: Arian Foster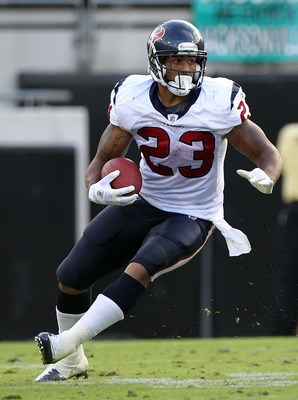 Sam Greenwood/Getty Images
The future of the Bengals offense looks exciting with rookies Andy Dalton and A.J. Green.
But they could use an upgrade to their running game to complement the promising passing attack.
Twenty-five-year-old Arian Foster would be ideal, and he has been one of the best at the position over the past two seasons, but it's unlikely the Texans will let him hit the market.
Cleveland Browns: Vincent Jackson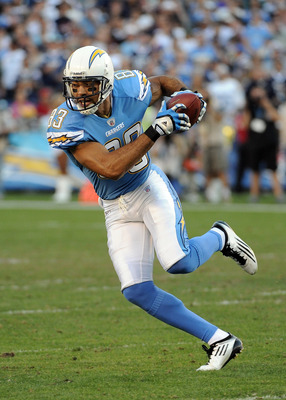 Harry How/Getty Images
The Browns should not be looking for a new quarterback just yet.
Instead, they should try to help young signal-caller Colt McCoy and provide him with some more weapons.
The Browns have been one of the worst offenses in the league this year, with McCoy have limited talent to work with.
Vincent Jackson is a big receiver who would become the true No. 1 target the Browns have been lacking.
Dallas Cowboys: Reggie Nelson
Larry French/Getty Images
The Cowboys are in need of an upgrade at the safety position.
Twenty-eight-year-old Reggie Nelson has been up and down since joining the NFL, but he would contribute to helping a Cowboys' pass defense that has struggled at times this season.
The former first-round pick still has plenty to offer and would fit nicely in Dallas.
Denver Broncos: Ray Rice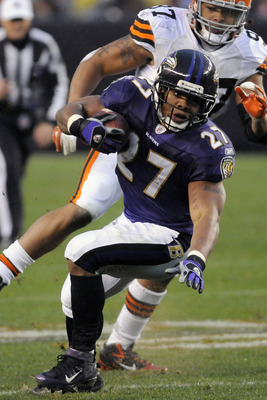 Jason Miller/Getty Images
The Broncos look set to roll with Tim Tebow and build a team around him.
So in free agency, they should look to add a quality all-purpose running back.
Willis McGahee is now 30, and Knowshon Moreno hasn't really got going, so Ray Rice would be a nice fit.
Rice, teamed with Tebow's rushing ability, would add another dimension to the Broncos offense, but it's very likely he won't be leaving Baltimore.
Detroit Lions: Michael Bush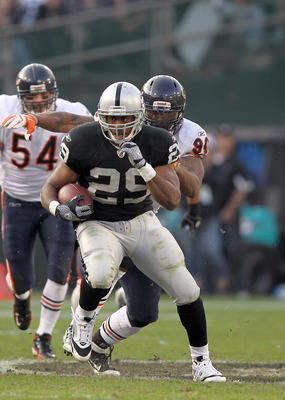 Ezra Shaw/Getty Images
The Lions are a team on the rise, and their offense has shown some nice stuff this year.
However, their rushing game has been average this year after being hit by injuries.
They do have Jahvid Best, who is still young, but Michael Bush would be a nice complement as a big back to the smaller Best.
Green Bay Packers: Manny Lawson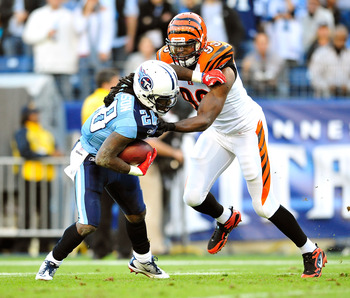 Grant Halverson/Getty Images
The most complete team in football has very few gaps to fill.
But the Packers defense ranks as one of the worst for total yards and passing yards allowed, which suggests room for improvement.
What they could use is a more consistent pass rush.
Despite being up and down during his time in the league, Manny Lawson could be a nice option, at a cheap price, to fit into the linebacking group in Green Bay.
Houston Texans: Wes Welker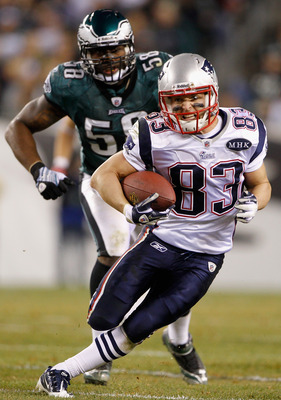 Rich Schultz/Getty Images
Wes Welker is almost definitely not leaving New England, but he is a free agent.
The Texans passing game this season has been mediocre without Andre Johnson, and their leading receivers are in fact a running back and a tight end.
But they have turned into a serious playoff contender, and adding Welker to the passing attack with Matt Schaub and Johnson would keep them in the mix for the next few years.
Indianapolis Colts: Paul Soliai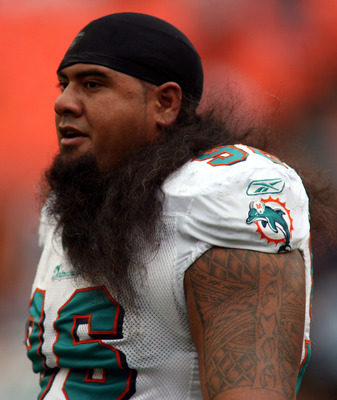 Marc Serota/Getty Images
The Colts are virtually locked in to take Andrew Luck with the first overall pick.
So in free agency, they will look to address the defensive side of the ball.
Big defensive tackle Paul Soliai would help shore up a defense that has been one of the worst in the league this year.
So far this season, the Colts have conceded the most points and let up the fifth-most total yards.
Jacksonville Jaguars: Mario Manningham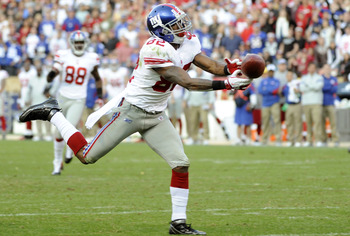 Thearon W. Henderson/Getty Images
While the Jaguars' defense has been among the top-10 best in the league, the same cannot be said for their offense.
The Jaguars are dead last in total yards and passing yards and second-worst in points scored.
If Blaine Gabbert is to succeed in Jacksonville, he will need some weapons.
Mario Manningham, still just 25, has had an OK NFL career so far.
But at Jacksonville, he would get the chance to become a No. 1 target, which may be just what he needs to realize his potential.
Kansas City Chiefs: Jason Campbell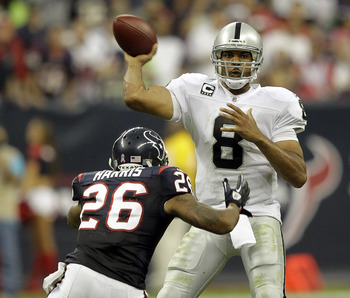 Bob Levey/Getty Images
After a good second year in Kansas City, Matt Cassel failed to get much going this year before he was put out for the season with injury.
The Chiefs signed Kyle Orton as depth, but he won't be around long.
They do need help on offense though, as they have been one of the least productive offenses in the league this season, particularly through the air.
Jason Campbell, who was solid with the Raiders until also being struck down by injury, would be a nice option for the Chiefs to come in and compete for the starting job.
Miami Dolphins: Drew Brees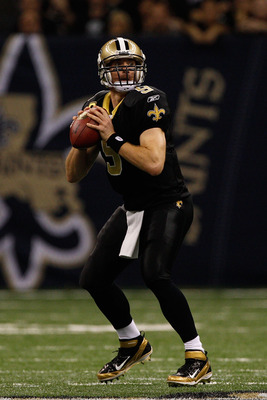 Chris Graythen/Getty Images
Drew Brees is another player who is virtually no chance of leaving his current team.
But of the teams who desperately need a quarterback, a move around the coast to Miami may tempt Brees the most.
Matt Moore has filled in admirably, and the Dolphins still seem to like Chad Henne, but neither are long-term options.
Brees, as unlikely as the scenario might be, could be "Dan Marino Take Two" for the Dolphins' franchise.
Minnesota Vikings: Marques Colston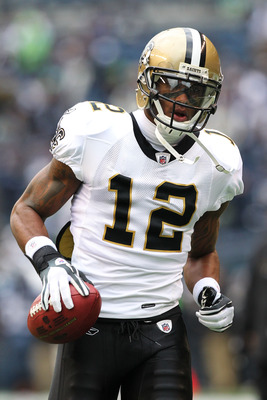 Otto Greule Jr/Getty Images
Like the Jaguars, the Vikings have a young quarterback who needs some offensive weapons.
Marques Colston is a proven receiver who would immediately upgrade Christian Ponder's offense, which is currently one of the worst passing units in the NFL.
At receiver, they have Percy Harvin and Michael Jenkins, who have both done OK, but the cupboard is pretty bare.
New England Patriots: Michael Griffin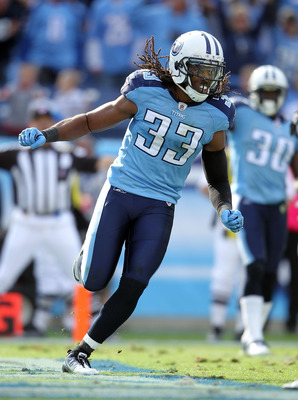 Andy Lyons/Getty Images
Everyone knows the Patriots desperately need help in their secondary.
They're currently last in the league for total yards allowed and passing yards allowed.
Michael Griffin has been solid for the Titans, but he could do with a fresh start.
Joining a perennial playoff contender would do that and give the Patriots some much-needed help in their pass defense.
New Orleans Saints: Cliff Avril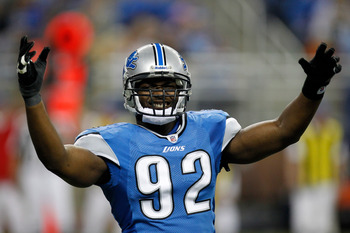 Gregory Shamus/Getty Images
The Saints have been suspect on defense this year and could use some depth on their defensive line.
They have had trouble sacking the quarterback this year and rank poorly on pass defense.
Twenty-five-year-old Cliff Avril would fit into the defensive end rotation nicely and be around for a long time.
New York Giants: Matt Forte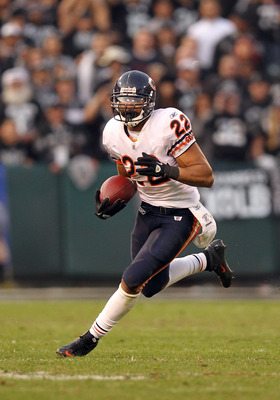 Ezra Shaw/Getty Images
The Bears would be silly to let Matt Forte go, but if he was to test the free-agency market, the Giants would be wise to go after him.
Matt Forte has turned into a dominant all-purpose back and is one of the most underrated players in the league.
Ahmad Bradshaw has played OK, but the Giants are currently last in rushing yards, and they would love a runner of Forte's ability.
New York Jets: Mario Williams
Bob Levey/Getty Images
Although he's likely to remain in Houston, the New York Jets should be keen on Mario Williams.
He would be a nice fit in the Jets' 3-4 defense and add to one of the better pass defenses in the league.
The Jets, who pride themselves on a staunch defense, have not been able to rack up many sacks so far this season.
Super Mario could help change that.
Oakland Raiders: Cortland Finnegan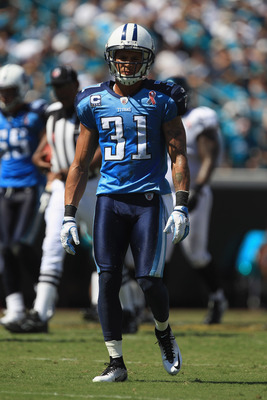 Streeter Lecka/Getty Images
Cortland Finnegan is one of the most important players on the Titans' roster, and he will likely demand big money this offseason.
The Raiders defense has been underperforming this year, and they are a bit thin at cornerback.
So they would welcome the chance to add such a hard-nosed and proven player as Finnegan to their defensive ranks.
Philadelphia Eagles: Stephen Tulloch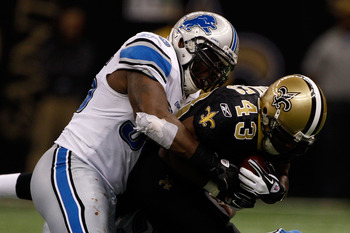 Chris Graythen/Getty Images
Former Titans and current Lions linebacker Stephen Tulloch continues to quietly produce.
He's not a flashy player but very consistent and makes a ton of tackles.
Still just 26, he would be a nice fit for the Eagles after their much talked about defense has been found out a bit this year.
Pittsburgh Steelers: Carl Nicks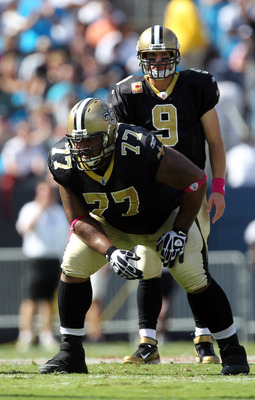 Streeter Lecka/Getty Images
The Pittsburgh Steelers O-line has let up a lot of sacks this year.
They need a serious upgrade at the guard position to protect quarterback Ben Roethlisberger.
Carl Nicks, 26, has been protecting Drew Brees for the last few years and has turned into one of the best guards in the league.
San Diego Chargers: LaRon Landry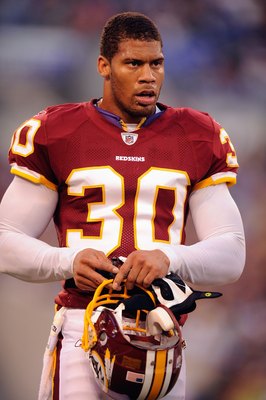 Mitchell Layton/Getty Images
The Chargers have underperformed this year in a reasonably weak AFC West.
The defense has leaked more points than they would have liked and, despite their talent, they have been very inconsistent.
It will be a priority this offseason to add some proven quality, and they could start with LaRon Landry, who would be a nice upgrade at strong safety.
San Francisco 49ers: Ben Grubbs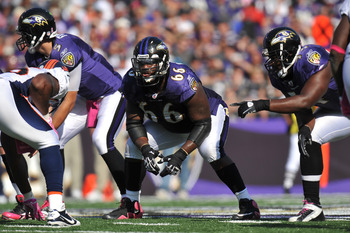 Larry French/Getty Images
The 49ers look to be building their offense around a resurgent Alex Smith.
Although Smith is never going to put up huge numbers, they can help his chances of success by protecting him a bit more up front.
Smith has had a tough time of it from his O-line, being one of the most sacked quarterbacks in the league this season.
Twenty-seven-year-old Ben Grubbs would be a quality addition to the O-line in San Francisco.
Seattle Seahawks: Kyle Orton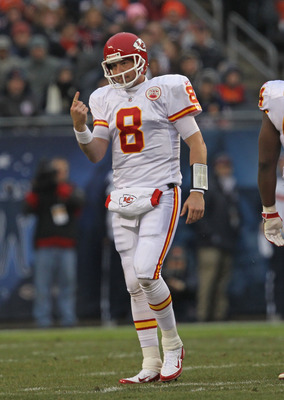 Jonathan Daniel/Getty Images
The Seahawks will likely address the quarterback position in the 2012 NFL draft.
But even if they do, a veteran like Kyle Orton would be a good signing to come in and start for a year or two.
Orton has a decent record as a starter and would certainly offer more than current choices Tarvaris Jackson and Charlie Whitehurst.
The current Seahawks offense just hasn't got much going at all, sitting among the bottom few for passing yards and total yards.
St. Louis Rams: DeSean Jackson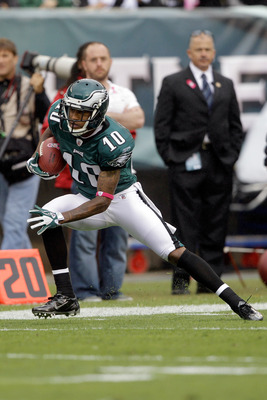 Rob Carr/Getty Images
Someone is likely to overpay for DeSean Jackson, and it could well be the Rams as they look to add another weapon for Sam Bradford.
Hugely talented and still only 25, Jackson has shown glimpses of his skill but has also been inconsistent in Philadelphia.
He's worth taking a risk on him, however, and would be a nice pairing with Brandon Lloyd in the Rams' passing game.
Lloyd has played well since joining the Rams, but no one else stands out, and they are currently one of the worst passing teams in the league.
Tampa Bay Buccaneers: Steve Johnson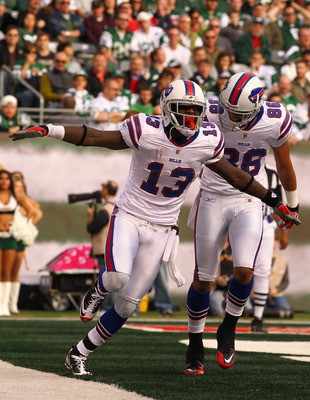 Al Bello/Getty Images
Another talented young receiver who will possibly be a free agent is Steve Johnson.
Also just 25, Johnson would be a good addition to the Buccaneers to help Josh Freeman's offense, who haven't go much going this season, particularly through the air.
Johnson would pair up nicely with Mike Williams in Tampa Bay, to complement Kellen Winslow at tight end.
Tennessee Titans: Robert Mathis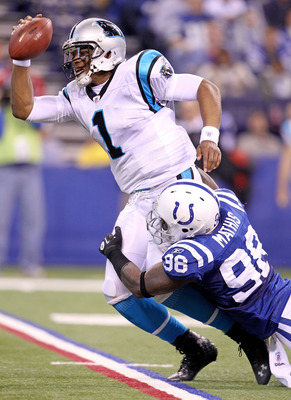 Andy Lyons/Getty Images
The Tennessee Titans have one of the most talented young defenses in the league.
They are developing nicely but could do with a couple more quality veterans to help them along.
Despite their promise, the Titans' defensive unit have been one of the poorer teams at getting to the quarterback.
Robert Mathis, 30, still has a few good years in him and could provide a much-needed pass rush presence for the Titans.
Washington Redskins: Matt Flynn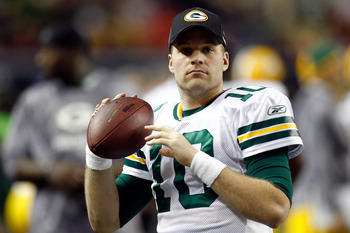 Chris Graythen/Getty Images
There is a lot of hype over Aaron Rodgers' backup Matt Flynn.
He has been sitting behind Rodgers for a few years now, and at 26, is ready for a chance to start somewhere.
The Redskins have been one of the least-efficient offenses this season and are in desperate need of a solid quarterback.
Keep Reading