Golden State Warriors' Five Hopes and Wishes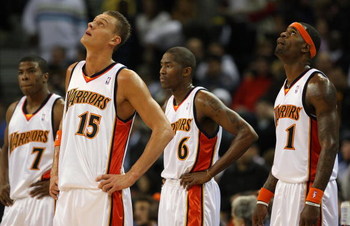 The 2007-'08 NBA season was looking great for the Golden State Warriors, up until the finals few weeks. Many fans thought that was just a collapse and were looking for the Warriors to compete for the playoffs this season.
The offseason ruined all chances for the Warriors. Baron Davis left, Monta Ellis got injured, and the team has been in total chaos since.
When you thought things couldn't get worse, it did. These are the five hopes and wishes for many Golden State fans.
5. Leadership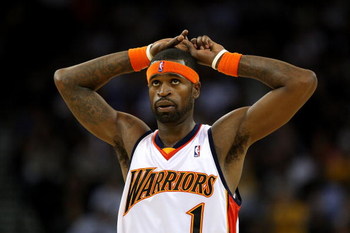 Without Baron Davis, the Warriors have been in search for a leader. Andris Biedrins isn't vocal enough, and Monta Ellis ruined his chances by going against his contract in the offseason. Stephen Jackson was the only hope.
He started this season well but slowly started to wear down. He forced up bad shots, complained to the officials rather than running down to play defense, and has become a turnover machine.
The turnovers were kind of expected, due to him playing point forward.
It's recently been reported that Captain Jack wouldn't mind being traded from the Warriors. That is not a good examples to set for the youngsters.
This team needs a leader to emerge soon.
4. Defense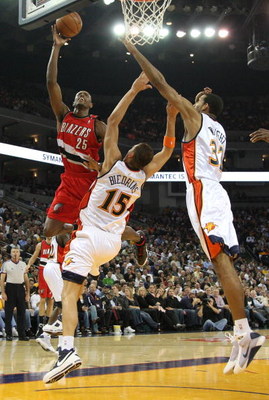 Surprised to see this on the list? The Warriors are the worst defensive team in the NBA. It's bad enough that they don't try to play defense, but Don Nelson doesn't seem to care.
Defense is not in his playbook, which is why he is allowing assistant coach Keith Smart to play "defensive coordinator" for Golden State.
Teams shoot 47 percent on the Warriors, 40 percent for threes, and are allowing a league leading 56 rebounds to opposing teams.
Defense wins championships. Something the Warriors won't be doing 'til they actually play some.
3. New Management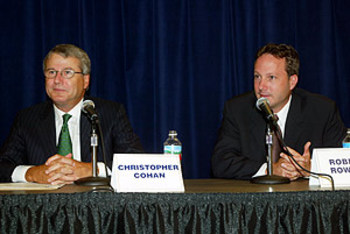 Not offering Baron Davis a contract was stingy, and signing Corey Maggette to a long-term contract was horrid.
Maggette is a selfish ballhog and has never been on a great team. He is a bad teammate that forces up shots and is also very injury prone. Signing him to a five-year contract worth $50 million was a bad mistake.
Signing Don Nelson to a two-year extension wasn't the best of moves, which brings us to my next point.
2. New Coach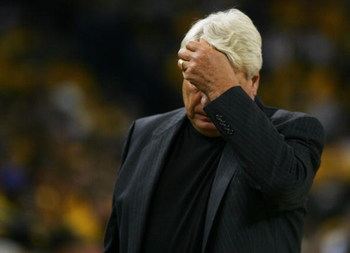 Don Nelson may be the most overrated coach of all time. He emphasizes on small-ball lineups and the run-'n-gun offense rather than playing defense. Big men that can shoot are usually the only ones to play under him, so consider yourself either really good or lucky, Andris Biedrins.
It took him one-and-a-half years to finally play Marco Belinelli, and he is showing why he should have played a long time ago.
Marcus Williams wants a trade, Anthony Randolph was told by Nellie to ask for a trade, and Brandan Wright's minutes may be the most inconsistent in the league.
This is why Nellie has never won a ring and probably never will. The Warriors need a coach that will be willing to play the young players.
1. Monta Ellis Returning Strong
They franchise player that went against his contract after signing a six year, $66 million deal may be the only hope. After getting surgery, he said that he will come back even stronger than he did before.
We can only hope that he isn't lying this time. The Warriors are doomed right now and will need Monta Ellis to play like the franchise player we are all hoping for him to be.
Save us, Monta Ellis.
Keep Reading

Golden State Warriors: Like this team?