WWE&TNA: D'Angelo Dinero Is the Best Wrestler to Never Hold a World Title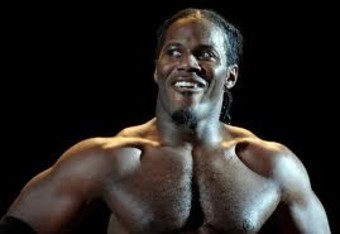 David M. Levin
There are many great wrestlers in promotions today that have never won a world heavyweight strap. While the number grows because wrestlers have a hard time giving up the gold and pass it back and forth through rivalries and competition and feuds that are good for the business, many current wrestlers are left with nothing while they are giving everything to the company.
In TNA, you can make the case many great wrestlers are title-deprived and deserve a chance at leading the way. The company has made amends to some extent with that situation by putting the belt on both James Storm and Bobby Roode.
Now comes the hard part of finding someone else to take the strap who has never worn it and lead the cause into the next year.
My vote would be for "The Pope" D'Angelo Dinero.
He is one of the more talented wrestlers in the business, is a great mic worker and has a great arsenal of weapons he can use in the ring to get the win (whether by pin, submission, or a breaking of the rules every now and then).
Dinero toiled in WWE for a while under the name Elijah Burke. He was a decent performer who was caught in a numbers game (who isn't in the WWE) and released. In TNA, he has found a home not only as a heel but as a face. Currently he and Devon are involved in an angle with Devon's family, which is not going anywhere, but the two together have been named the number one contender for the TNA World Tag Team Titles, currently held by Crimson and Matt Morgan, two other superstars who should be holding or should have held singles gold.
Dinero is the obvious choice for many reasons, but mine are simple.
He has a great look. He is a powerful middleweight who has taken on the likes of Samoa Joe. He talks a great game, much like a young Booker T. He actually reminds me of a younger Magnum TA with aerial skills. Is he becomes more technical, he could own TNA.
And if he was involved in a real feud with someone like Austin Aries, AJ Styles or even Bobby Roode, we could see more of his diversity in the ring.
What troubles me is I am not sure if creative is holding him back, he is not wanting it bad enough, or there are plans in the future for his success. To me right now, he is the most wasted talent in the company and that can only hurt him.
Putting gold around his waist, like the Television Title would start his ascension toward the top of the TNA rankings.
TNA needs another top star to make the jump. Roode has done it. Storm has done it. Crimson and Morgan are doing it. Aries is there. Gunner is moving toward it. It's time to see Dinero do the same thing.
That is why he is the best out there without a world title, period.
If only he and creative can make that happen.
Most recent updates:
This article is
What is the duplicate article?
Why is this article offensive?
Where is this article plagiarized from?
Why is this article poorly edited?