WWE&TNA: Daniel Bryan Is the Best Wrestler to Never Hold a World Title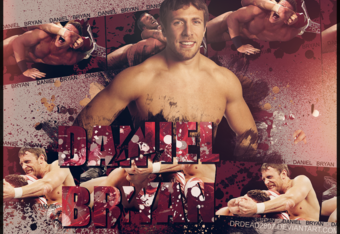 Jon Fisher--
Is this really an argument fellas? Like most fans of World Wrestling Entertainment, we crave wrestling. That is where the IWC comes into play. Almost every single person is a stickler when it comes to pure wrestling in the industry.
John Morrison, Dolph Ziggler, William Regal and Daniel Bryan are often the "Internet Darlings" as most of us like to call them. They put the wrestling back in the company name.
CM Punk, Mark Henry, Cody Rhodes and Dolph ZIggler currently hold a title in WWE. Now, that leaves without three of the top best workers in the business today.
Cue Bryan Danielson and there is your top wrestler. Disregarding Bryan not holding a title, he is arguably the best pure wrestler in the business today. With his MMA background and high-flying ability, it is no wonder he is a true internet darling.
Anybody that has seen Bryan's matches lately can give a good testiment as to why he is the best pure wrestler.
He even made Henry look good in his match. Granted, I can't sit here and say he is the most accomplished, because most of the time that isn't the case.
Look at John Morrison: he was a fantastic wrestler, but didn't win a major championship.
Bryan is an athletic, charismatic and skillful wrestler with tons of upside. Arguments can and should be made for Ziggler, Regal and many others, but the fact remains that the American Dragon is the best.
Ohhhhh you didn't know!?!?!?
Most recent updates:
This article is
What is the duplicate article?
Why is this article offensive?
Where is this article plagiarized from?
Why is this article poorly edited?