WWE/TNA Roundtable: William Regal Is the Best Wrestler to Never Hold a World Title in Wrestling Today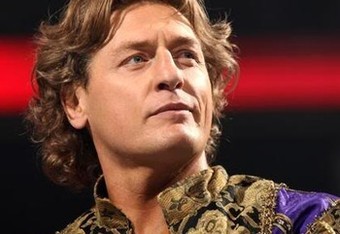 Tom Clark
Hey guys, another edition of the Roundtable, and after a week off, it's a good one so far.
So, who is the most current underrated wrestler? Easy. William Regal.
There have historically been two guys that most fans of the business have always viewed as being ones that should have been given a chance. A real chance, at the top. One is Arn Anderson, and the other is Regal.
Much like Arn, William has everything it takes. He has the talent, the mic skills, and the ability to get over, in a big way, with the crowd. Regal is one of the best workers the company has ever seen, and there seems to be no real reason why he has not been given a shot.
Here's the thing, that most fans point to, the fact that Regal has had his issues out of the ring. And, not to excuse any wrongdoing on his part, but last time I checked, a guy did not have to pass a criminal background check to become World Champion.
The most important thing about Regal is the fact that he is as good in the ring as anyone on the WWE roster right now. I submit that he can shoot on any of the other guys, and legitimately pin them 1-2-3.
He's that good, and he's that tough in the ring.
Not only does Regal have what it takes to get it done in the ring, but for my money he is one of the all time great heels in the game.
You want to talk about drawing heat? The guy gets it done without saying a word.
Those facial expressions are priceless. All he has to do is snarl, give that look as though he smells something really rancid, and fans are popping like crazy. And, that smile? That smug, holier than thou smirk that makes him seem so superior to all the rest of us? It's classic old school heel, and it works every time he does it.
The business needs a guy like Regal to be on top. In this day and age of Randy Orton, whose violent actions indicates that he should be a heel, but he's face, and John Cena, who's getting booed out of nearly every arena, but again, he's still face, there is no guessing with Regal.
Regal knows who he is, what his role is, and he plays it absolutely perfectly. When fans look at him, they know what he's all about, and what he represents. Again, he's old school in his personality, as well as his ground and pound ring style.
Every time he's been given a spot, whether it was General Manager, King of the Ring, or just as a personality, he has more than gotten over, and done everything in his power to entertain. The guy is very good at what he does, and whenever he's given the opportunity, he always delivers, without fail.
But, after all of that, I have to admit, it's probably too late for him. The guy is 43, and WWE is using him for, well, not a whole lot of anything.
I love the guy, I believe that he should have had a real chance, but it's Arn Anderson territory for him. Arn was arguably the most talented, most deserving wrestler to not have held a World Title for his era.
As much as I hate to say it, I think that title falls to Regal for his era.
Most recent updates:
This article is
What is the duplicate article?
Why is this article offensive?
Where is this article plagiarized from?
Why is this article poorly edited?