WWE/TNA Roundtable: Austin Aries Is the Best Wrestler to Never Hold a World Title in Wrestling Today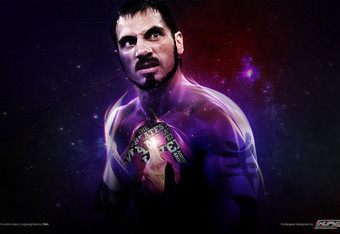 Kevin Berge
There are so many stars in professional wrestling today who deserve a shot at a World Title. It is a sad fact, but it cannot be avoided.
The question is, though, what does it take to be a World Champion. The many factors include charisma, in ring ability, marketability, and, most importantly, "it".
Ah, yes, the illusive "it" factor! It makes even the greatest performers fail, and it can allow imperfect workers to become huge stars. It all begins at this indescribable "it".
While many stars have "it", most of them have found their way to the World Title already. There is one man who has not found his way to that pinnacle, yet he exemplifies "it".
That man is the AA. He is the "greatest man to that ever lived". He is Austin Aries.
Sure, he is newer to the scene and X Division champion right now. Some would say he is getting more than his due already, but this isn't a question of who deserves the title most. The question is who is the best wrestler to never hold the World Title.
Austin Aries is a better wrestler than probably everyone in TNA besides Angle and Styles. He is the best and most charismatic heel, if not overall superstar, in the company. He would be an ideal World Champion if he was given the title this Thursday.
At the same time, Austin Aries is a seasoned veteran who could lead the whole company. He showed it with his great time in Ring of Honor. In fact, Austin Aries is, at this moment, the only man to ever hold the ROH World Championship twice.
Also, don't knock how hard Aries has worked to get to where he is today. He has been training for this for over a decade. He even went through TNA once before, for two years, mainly under the name Austin Starr.
The facts are simple and straightforward. Austin Aries is a star that is single-handedly revitalizing the X Division. He has more charisma and in ring ability than almost every star in TNA and most in WWE.
Can anyone lay claim to be better than AA that has never been World Champion? Even the current World Champions in WWE and TNA would have trouble matching the ability of Aries.
While there are many stars deserving of recognition that have never held the World Title, Austin Aries has no equal in terms of charisma, in ring ability, or the "it" factor. He is, beyond a shadow of a doubt, the best star in WWE or TNA to never hold the World Title.
I don't envy anyone following the AA.
Most recent updates:
This article is
What is the duplicate article?
Why is this article offensive?
Where is this article plagiarized from?
Why is this article poorly edited?