WWE/TNA Roundtable: Who Is the Best Current Wrestler to Never Hold a World Title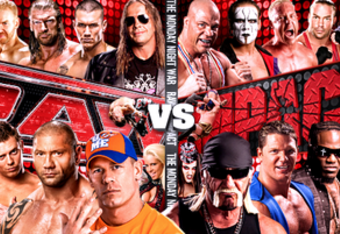 Welcome to the sixth WWE/TNA Roundtable!
For those of you that are new to the series, it features five featured columnists debating professional wrestling topics, new and old, on a weekly basis.
This week, Tom Clark, Jon Fisher, Daniel Massey, David Levin and I have all picked the wrestler we believe is the best current wrestler in the business who has never held a World Title.
The World Title is the pinnacle of any wrestling promotion. When a star reaches that point, they have officially become one of the most important stars in the company.
Yet sometimes, even the best of stars are never given the chance to hold that weight on their shoulders and prove that they are top-tier talent.
A World Title here constitutes one of the three major titles in professional wrestling: the WWE Championship, the World Heavyweight Championship or the TNA World Heavyweight Championship.
As much as this article is about getting out the arguments of several different Featured Columnists, it is also about commenting and debating, so leave your own opinions on the subject below!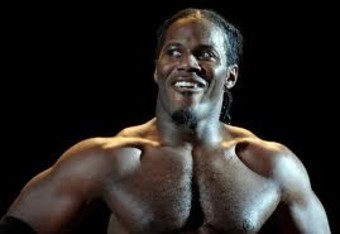 David M. Levin
There are many great wrestlers in promotions today that have never won a world heavyweight strap. While the number grows because wrestlers have a hard time giving up the gold and pass it back and forth through rivalries and competition and feuds that are good for the business, many current wrestlers are left with nothing while they are giving everything to the company.
In TNA, you can make the case many great wrestlers are title-deprived and deserve a chance at leading the way. The company has made amends to some extent with that situation by putting the belt on both James Storm and Bobby Roode.
Now comes the hard part of finding someone else to take the strap who has never worn it and lead the cause into the next year.
My vote would be for "The Pope" D'Angelo Dinero.
He is one of the more talented wrestlers in the business, is a great mic worker and has a great arsenal of weapons he can use in the ring to get the win (whether by pin, submission, or a breaking of the rules every now and then).
Dinero toiled in WWE for a while under the name Elijah Burke. He was a decent performer who was caught in a numbers game (who isn't in the WWE) and released. In TNA, he has found a home not only as a heel but as a face. Currently he and Devon are involved in an angle with Devon's family, which is not going anywhere, but the two together have been named the number one contender for the TNA World Tag Team Titles, currently held by Crimson and Matt Morgan, two other superstars who should be holding or should have held singles gold.
Dinero is the obvious choice for many reasons, but mine are simple.
He has a great look. He is a powerful middleweight who has taken on the likes of Samoa Joe. He talks a great game, much like a young Booker T. He actually reminds me of a younger Magnum TA with aerial skills. Is he becomes more technical, he could own TNA.
And if he was involved in a real feud with someone like Austin Aries, AJ Styles or even Bobby Roode, we could see more of his diversity in the ring.
What troubles me is I am not sure if creative is holding him back, he is not wanting it bad enough, or there are plans in the future for his success. To me right now, he is the most wasted talent in the company and that can only hurt him.
Putting gold around his waist, like the Television Title would start his ascension toward the top of the TNA rankings.
TNA needs another top star to make the jump. Roode has done it. Storm has done it. Crimson and Morgan are doing it. Aries is there. Gunner is moving toward it. It's time to see Dinero do the same thing.
That is why he is the best out there without a world title, period.
If only he and creative can make that happen.
This article is
What is the duplicate article?
Why is this article offensive?
Where is this article plagiarized from?
Why is this article poorly edited?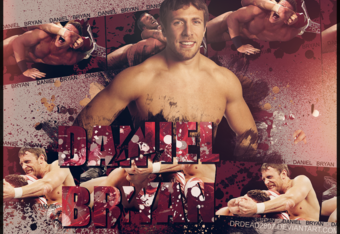 Jon Fisher--
Is this really an argument fellas? Like most fans of World Wrestling Entertainment, we crave wrestling. That is where the IWC comes into play. Almost every single person is a stickler when it comes to pure wrestling in the industry.
John Morrison, Dolph Ziggler, William Regal and Daniel Bryan are often the "Internet Darlings" as most of us like to call them. They put the wrestling back in the company name.
CM Punk, Mark Henry, Cody Rhodes and Dolph ZIggler currently hold a title in WWE. Now, that leaves without three of the top best workers in the business today.
Cue Bryan Danielson and there is your top wrestler. Disregarding Bryan not holding a title, he is arguably the best pure wrestler in the business today. With his MMA background and high-flying ability, it is no wonder he is a true internet darling.
Anybody that has seen Bryan's matches lately can give a good testiment as to why he is the best pure wrestler.
He even made Henry look good in his match. Granted, I can't sit here and say he is the most accomplished, because most of the time that isn't the case.
Look at John Morrison: he was a fantastic wrestler, but didn't win a major championship.
Bryan is an athletic, charismatic and skillful wrestler with tons of upside. Arguments can and should be made for Ziggler, Regal and many others, but the fact remains that the American Dragon is the best.
Ohhhhh you didn't know!?!?!?
This article is
What is the duplicate article?
Why is this article offensive?
Where is this article plagiarized from?
Why is this article poorly edited?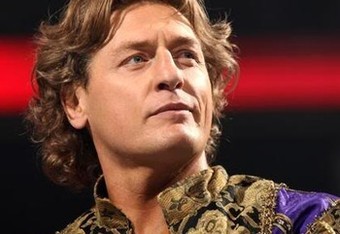 Tom Clark
Hey guys, another edition of the Roundtable, and after a week off, it's a good one so far.
So, who is the most current underrated wrestler? Easy. William Regal.
There have historically been two guys that most fans of the business have always viewed as being ones that should have been given a chance. A real chance, at the top. One is Arn Anderson, and the other is Regal.
Much like Arn, William has everything it takes. He has the talent, the mic skills, and the ability to get over, in a big way, with the crowd. Regal is one of the best workers the company has ever seen, and there seems to be no real reason why he has not been given a shot.
Here's the thing, that most fans point to, the fact that Regal has had his issues out of the ring. And, not to excuse any wrongdoing on his part, but last time I checked, a guy did not have to pass a criminal background check to become World Champion.
The most important thing about Regal is the fact that he is as good in the ring as anyone on the WWE roster right now. I submit that he can shoot on any of the other guys, and legitimately pin them 1-2-3.
He's that good, and he's that tough in the ring.
Not only does Regal have what it takes to get it done in the ring, but for my money he is one of the all time great heels in the game.
You want to talk about drawing heat? The guy gets it done without saying a word.
Those facial expressions are priceless. All he has to do is snarl, give that look as though he smells something really rancid, and fans are popping like crazy. And, that smile? That smug, holier than thou smirk that makes him seem so superior to all the rest of us? It's classic old school heel, and it works every time he does it.
The business needs a guy like Regal to be on top. In this day and age of Randy Orton, whose violent actions indicates that he should be a heel, but he's face, and John Cena, who's getting booed out of nearly every arena, but again, he's still face, there is no guessing with Regal.
Regal knows who he is, what his role is, and he plays it absolutely perfectly. When fans look at him, they know what he's all about, and what he represents. Again, he's old school in his personality, as well as his ground and pound ring style.
Every time he's been given a spot, whether it was General Manager, King of the Ring, or just as a personality, he has more than gotten over, and done everything in his power to entertain. The guy is very good at what he does, and whenever he's given the opportunity, he always delivers, without fail.
But, after all of that, I have to admit, it's probably too late for him. The guy is 43, and WWE is using him for, well, not a whole lot of anything.
I love the guy, I believe that he should have had a real chance, but it's Arn Anderson territory for him. Arn was arguably the most talented, most deserving wrestler to not have held a World Title for his era.
As much as I hate to say it, I think that title falls to Regal for his era.
This article is
What is the duplicate article?
Why is this article offensive?
Where is this article plagiarized from?
Why is this article poorly edited?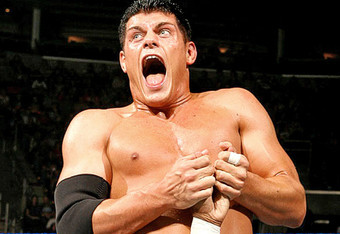 Daniel Massey
Cody Rhodes is without a doubt the best wrestler not to win a World title. I can't think of anyone more deserving at the moment for a top tier championship.
There are several reasons Cody Rhodes is at the top of my list and I believe many of them are the staples of what a champion should be.
You cannot mention Cody Rhodes now without mentioning his exceptionable microphone skills.
The ability to captivate an audience with his monotone voice first came to light when he adopted a fresh character in the form of a disturbed, mentally deranged man who believed his face was disfigured.
Taking bits from Kane and Mankind, Rhodes was able to create what seemed like a fresh character, which sparked a bigger interest in this young star.
It was his ability to cut a promo that shone through after this and he gained many fans with his monotone monologues on Friday Night SmackDown.
There is no denying that this character was marketable at the time and developed into a main focal point on SmackDown.
The addition of "baggers" who would place bags over people's heads in the audience while Cody was speaking, added to the appeal as it presented the crowd with an opportunity to interact with Cody, despite him being a heel and dismissing his fans as ugly.
These are two very important aspects that when mastered, can create special champions and I think Rhodes has already achieved this; he just doesn't have the gold to support it.
Speaking of gold, he is the current holder of the Intercontinental Championship and he has been able to do what no-one has been able to do for quite some time—bring prestige back to the belt.
Just because it is a tired discussion point, it does not stop it from being true.
By holding the belt for a lengthy amount of time, defending it on a regular basis, and changing the design to that of the classic champions, Cody has brought a lot of meaning back to the belt that was fading into obscurity.
Any man who can do this quite clearly deserves championship gold and seeing as the main belts seem to be suffering the same fate the Intercontinental Championship once was, I'd be putting that belt on Rhodes in the very near future.
The final point I would like to bring your attention to is Cody's undeniably smooth ring skills. The man can wrestle.
He is good at mat-based wrestling, he can chain wrestle and he is also very convincing in the selling of the moves he receives and dishes out.
Being able to wrestle with seemingly anyone is a very good talent to have and it is what a champion needs if he is to be taking on all-comers.
His recent feud with Randy Orton, which featured some absolutely stellar matches, more than showed that Cody Rhodes is ready for the big belts.
After pointing out the skills that Cody has, one can see he is ready for the World title, but why hasn't he got it?
I don't necessarily think it is a bad thing, as it is allowing Cody to build himself up so he can hold the belt for a long time, and not do a Swagger or a Ziggler.
The man will hold the belt for a very long time once he gets it. I'd like to see some arguments against that!
This article is
What is the duplicate article?
Why is this article offensive?
Where is this article plagiarized from?
Why is this article poorly edited?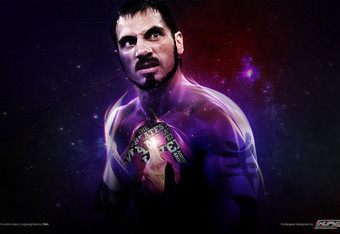 Kevin Berge
There are so many stars in professional wrestling today who deserve a shot at a World Title. It is a sad fact, but it cannot be avoided.
The question is, though, what does it take to be a World Champion. The many factors include charisma, in ring ability, marketability, and, most importantly, "it".
Ah, yes, the illusive "it" factor! It makes even the greatest performers fail, and it can allow imperfect workers to become huge stars. It all begins at this indescribable "it".
While many stars have "it", most of them have found their way to the World Title already. There is one man who has not found his way to that pinnacle, yet he exemplifies "it".
That man is the AA. He is the "greatest man to that ever lived". He is Austin Aries.
Sure, he is newer to the scene and X Division champion right now. Some would say he is getting more than his due already, but this isn't a question of who deserves the title most. The question is who is the best wrestler to never hold the World Title.
Austin Aries is a better wrestler than probably everyone in TNA besides Angle and Styles. He is the best and most charismatic heel, if not overall superstar, in the company. He would be an ideal World Champion if he was given the title this Thursday.
At the same time, Austin Aries is a seasoned veteran who could lead the whole company. He showed it with his great time in Ring of Honor. In fact, Austin Aries is, at this moment, the only man to ever hold the ROH World Championship twice.
Also, don't knock how hard Aries has worked to get to where he is today. He has been training for this for over a decade. He even went through TNA once before, for two years, mainly under the name Austin Starr.
The facts are simple and straightforward. Austin Aries is a star that is single-handedly revitalizing the X Division. He has more charisma and in ring ability than almost every star in TNA and most in WWE.
Can anyone lay claim to be better than AA that has never been World Champion? Even the current World Champions in WWE and TNA would have trouble matching the ability of Aries.
While there are many stars deserving of recognition that have never held the World Title, Austin Aries has no equal in terms of charisma, in ring ability, or the "it" factor. He is, beyond a shadow of a doubt, the best star in WWE or TNA to never hold the World Title.
I don't envy anyone following the AA.
This article is
What is the duplicate article?
Why is this article offensive?
Where is this article plagiarized from?
Why is this article poorly edited?