Top 10 Performances in Pain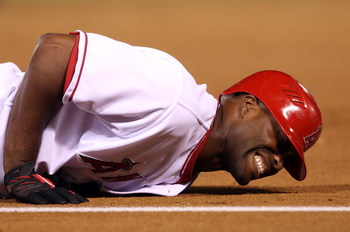 With sport, comes pain.
Many athletes succumb to the pain, find their way to the bench and will take the time to heal.
Some athletes rise above the pain, and perform the best way they know how.
But very few of those athletes find a way to forget the pain and perform beyond expectations when everybody is saying that they belong on the bench.
Here's my list of the top 10 painful performances in the sports world throughout my lifetime (1983-present).
Honorable Mentions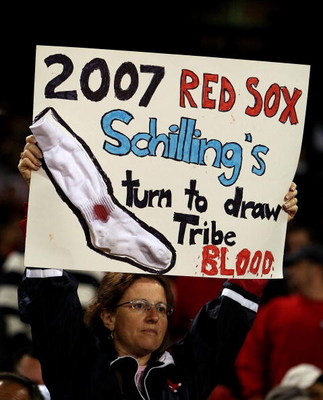 HM No. 1: Ah, the bloody sock of the 2004 MLB Playoffs. Doesn't have a spot on the list because I'm still not sure of the truth behind it. Real blood, or just a ploy with red dye?
HM No. 2: Ben Hogan in the 1950 U.S. Open, just a year after a near fatal car crash. So many injuries to name, and there he was competing in one of the biggest tournaments in the game.
Not on the list due to the fact of the time period.
10. Terrell Owens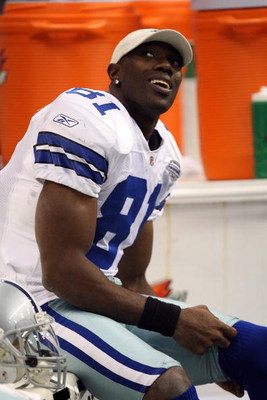 I still don't know whether T.O. is one of the better personalities in the league, or just another jackass with a big mouth.
But his performance in Super Bowl XXXIX gets him on this list.
Just about two months after breaking his leg, Owens played 62 of the 72 total offensive snaps for the Eagles and caught nine passes for 122 yards.
Yes, Philadelphia lost, but having T.O. just play in that game shows just how tough he is...or was.
9. Kevin McHale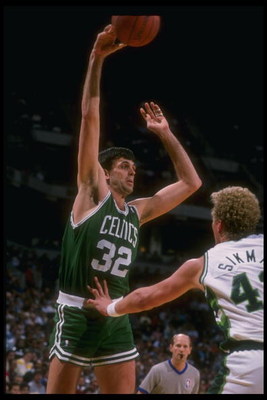 During the 1986-87 NBA season, McHale broke his right foot with three months left to play.
Rather than finding his place on the end of the bench, McHale played the season out, averaging 21.1 ppg and 9.2 rpg in 39 mpg.
The Celtics went 59-23 that season, no doubt with the help of McHale, and won the Eastern Conference, but fell to the L.A. Lakers in the NBA Finals 4-2.
8. Joe Montana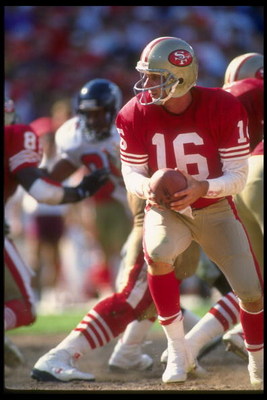 In the season opener of the 1986 NFL season, Montana ruptured a disk in his back, to which one doctor said that his "career might be over."
Montana came back just two months later and led the 49ers to the playoffs, but they did get crushed 49-3 by the Giants in their one and only game.
Montana not only proved to that doctor that he could come back in the same year, but also go on to be one of the most famed quarterbacks in the entire league.
7. Terry Butcher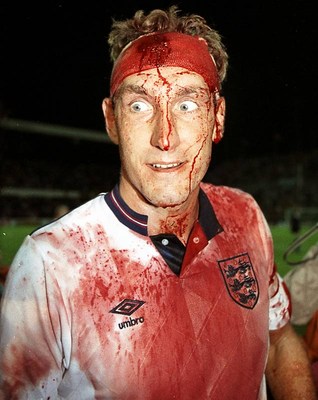 Soccer isn't on my list of favorite sports, but when I read a blurb about Butcher, he needed to be on my list.
In a 1990 World Cup qualifier, Butcher got a gash in his head that needed stitches. During the middle of the match, he received the medical attention, and also returned to the game.
As soccer goes, he continued to head the ball, and re-opened that gash which left him in a bloody puddle.
If I see more guys like Butcher in soccer, perhaps I'll tune in...then again, maybe not.
6. Pete Sampras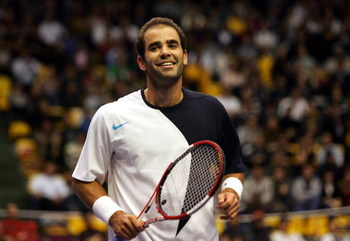 In a 1996 U.S. Open quarterfinal match, Sampras nearly met his match. I'm not talking about the victory in his five-set tiebreaking match either.
Sampras was severly dehydrated, vomited during game breaks and nearly fainted in his come from behind win over Alex Corretja. Talk about sucking it up, and grinding it out.
Sampras would go on to win his fourth U.S. Open title.
5. Michael Jordan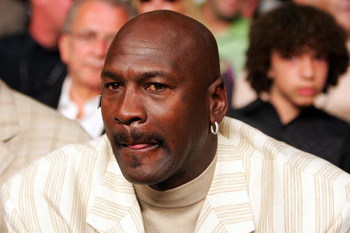 Prior to Game Five of the 1997 NBA Finals, Michael Jordan was suffering from severe flu-like symptoms. Jordan even needed to recieve an IV at halftime.
He stayed on the floor for 44 out of the 48 minutes, scoring 38 points, including 15 in the fourth quarter.
Scottie Pippen had to carry him off the court. "Air Jordan" was the best when 100 percent healthy and when he was as sick as a dog.
4. Kirk Gibson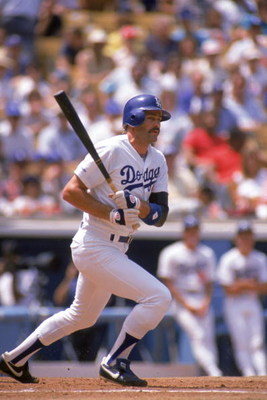 Game One of the 1988 World Series, L.A. Dodgers down 4-3 to the Oakland Athletics with two outs, facing Dennis Eckersley.
Who gets the call to pinch-hit? Kirk Gibson.
The guy could barely walk the week prior, but he gets the nod. So he limps to the plate and drives a three-run home run over the right field wall, sending Chavez Ravine into a frenzy.
Gibson's "trot" around the bases with Jack Buck's "I don't believe what I just saw," in the background will remain a classic forever.
3. Kerri Strug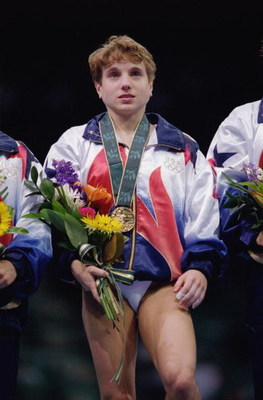 Needing a 9.5 on her second vault to win the gold medal for Team USA, Kerri Strug was on deck.
One problem, Strug sprained an ankle on her first vault and was in a good amount of pain, and needed to complete the vault on one good leg.
Strug stuck the landing, received a 9.712 and walked away with the gold for the USA.
Who says that female gymanasts are just 5-foot nothings with too much pep? Kerri Strug showed that they also have heart and determination that possibly goes unmatched at times.
2. Tiger Woods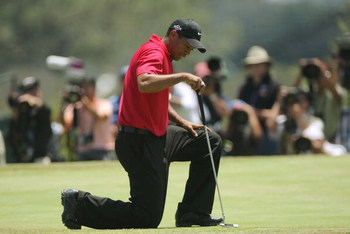 We all know the story.
Tiger tore his ACL, could barely walk, and struggled through the 2008 U.S. Open to beat Rocco Mediate.
He had yet to walk 18 holes prior to the Open, but Tiger managed to gut out 91 holes, often times using his 7-iron and a putter as crutches.
Tiger risked his career in order to get the "W." Regardless of how the rest of his career pans out, that one performance will be one for the history books.
1. Brett Favre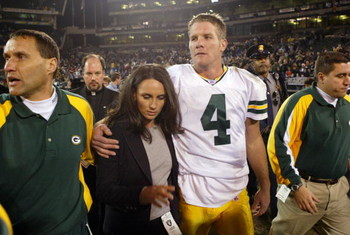 In 2003, Favre played most of the season with a broken thumb...on his throwing hand, but that's not his performance in pain to earn him the top spot.
December 22, 2003 in Oakland; Favre plays the game of his life the day after losing his father. Irvin Favre was coach, mentor and best friend to Brett.
Once Brett stepped onto that field, there was no way that he was going to lose.
Favre has played through several injuries that we knew about, and even more injuries we didn't. But with the toughest injury to play through, Brett played better than anyone could have dreamed of, including Irv.
Keep Reading