Top Ten Coolest Sportscars
In the history of motorsports, there have been more racecars of more types than one could ever hope to count. So after some not-horrible-in-depth research, I've come up with not one, but FOUR lists of the best and worst from two of my favorite types of racing: Sportscars, and Open-wheelers.
Now before you get all whiny and start complaining about leaving a car off of a given list, just remember: These are MY lists! ....And my lists are great.
But if you think I've left off a car that really needs some love(or hate), please feel free to comment and link to a photo.
I'll comment as best I can, but for the most part I'll let the images do the talking.
One again, its mostly about looks. So lets get started with D-Boy's Top Ten Coolest Sportscars!
10. Multimatic MDP1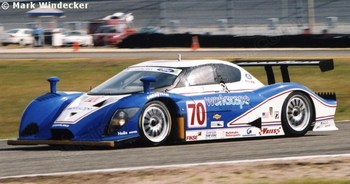 (image courtesy of racingsportscars.com)
Getting the sleeper out of the way right off the bat, the Multimatic MDP1 is held back by the fact that its a Daytona Prototype. But ultimately, its not just the only DP that actually LOOKS GOOD, its a truly awesome-looking racecar. Too awesome to lets its classification keep it off the list.
9. Lancia LC2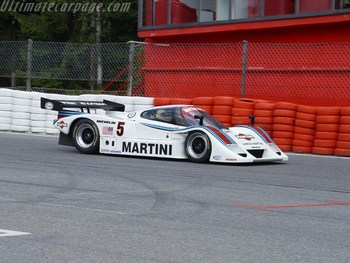 Many consider it the first truly modern Group C car. I simply consider it a very awesome-looking machine.
8. Audi R8 LMP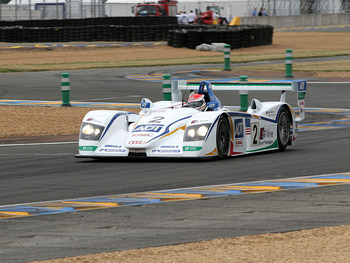 It would be blasphemy to leave this off the list. This car essentially dictated modern Le Mans car design, and despite that, it still holds up on the merits of its looks.
7. Allard J2X-C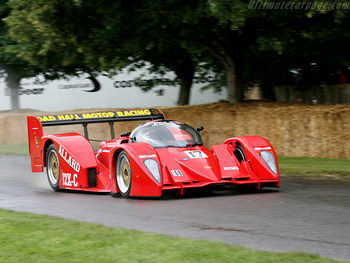 Although the Audi R8 commanded the future of LMP design, the Allard J2X-C is a little-known push that was the very first racecar to use the aerodynamic stylings common to modern LMPs.
The car raced only one, at Laguna Seca in 1993. With an underpowered engine, and built in the waning days of Group C, it never had a chance to make an impression.
6. Chevrolet Corvette GTP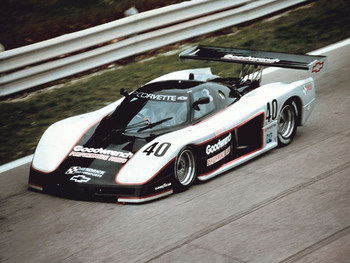 A Corvette in name only, the Corvette GTP was one of the most beautiful machines of the IMSA GTP era.
5. Porsche 917K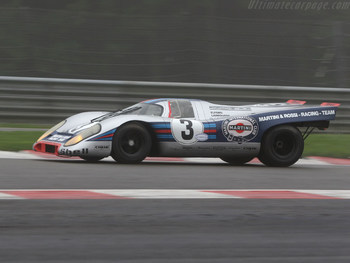 Immortalized by the Steve McQueen movie, the Porsche 917K is a beautiful machine from a great racing era.
4. March 707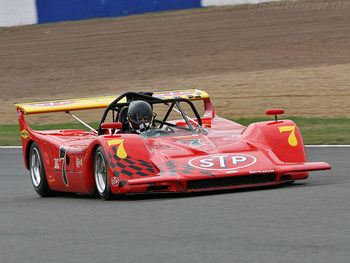 The Can-Am series sadly didn't produce many good-looking cars, despite the excitement of the series. But the March 707 is an exception to that problem.
Its design's beauty still holds up today—when some people see it, they mistake it for an early-2000s LMP.
3. Lola B08/60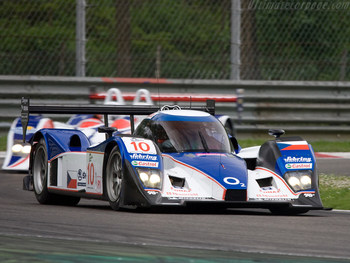 Reviving the closed-top prototype styling of the past, this beauty makes a strong case for the idea that nostalgic-looking designs aren't always a bad idea.
2. Porsche RS Spyder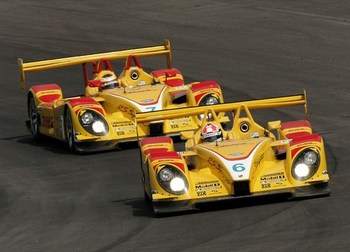 The defining car of modern open-cockpit design, the Porsche RS Spyder makes a strong case for the best-looking sportscar ever, but doesn't quite hold up to another car that came about around the same time...
1. Lister Storm LMP Hybrid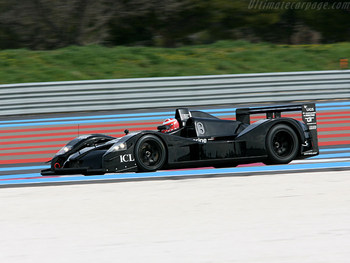 Almost nobody knows about it. Almost nobody ever saw it. But nonetheless, the Lister Storm LMP Hybrid's design is quite simply the most beautiful, most badass sportscar design ever raced.
If only it had some success...
Keep Reading