Early Bowl's Big Men on Campus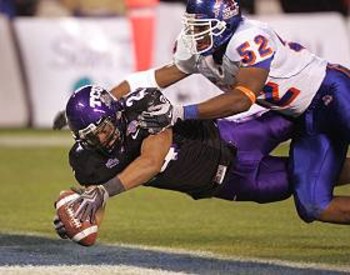 Who showed up big in the first seven bowls? Well your about to find out who's who of the early bowl games, from Wake Forest to Notre Dame all the game clinching performances are being highlighted right here.
Even though only the most die hard football fans care about the generally meaningless and bloated early bowl buffet, just remember its a whole year before we can watch Colorado St. play again, you may say you don't care now but but give it a few months of nothing but tennis and you'll be crying to see the Rams play!
Wake Forest - Navy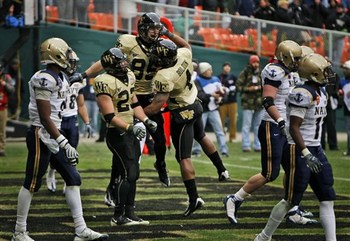 Kevin Harris No.23 was a workhorse in Wake Forest's come from behind victory, he didn't score a point but churned out 136 yards on the ground for a 5.6 ypc and added 36 receiving yards. This after he had 30 rushing yards all season.
Colorado St. - Fresno St.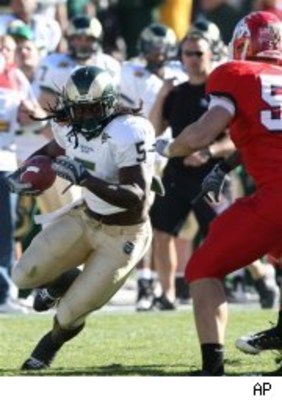 The Colorado St. Offensive Line destroyed Fresno St.'s front four, Paving the way for Gartrell Johnson to run for 285 yards all over the Fresno St. defense. The holes were so big you could of drove a dump truck through untouched.
Memphis - South Florida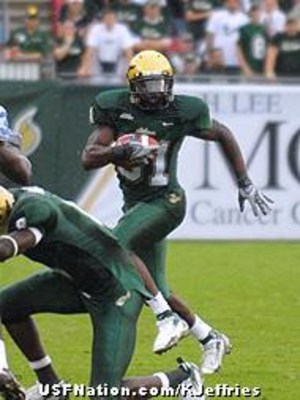 Dontavia Bogan caught 3 passes for 51 yards and a TD, as well as having 71 return yards, including a 56 yard return to set up a score in South Florida's rout of Memphis.
BYU - Arizona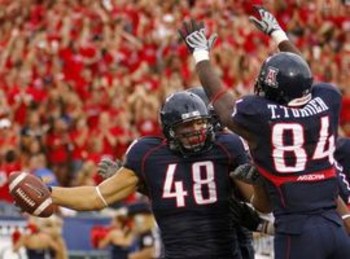 Terrell Turner had 111 yards receiving in Arizonas upset of BYU. The Zona receiver averaged 27.8 yards a catch on a good MWC defense.
Southern Miss - Troy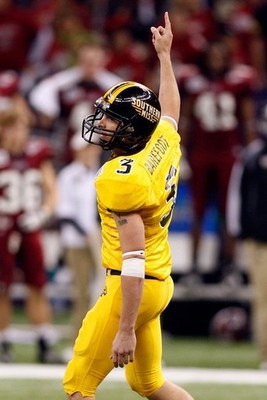 Brent Barefoot earned his name sake by booting three field goals, including the kick to send the game to OT and the OT game winner.
Boise St. - TCU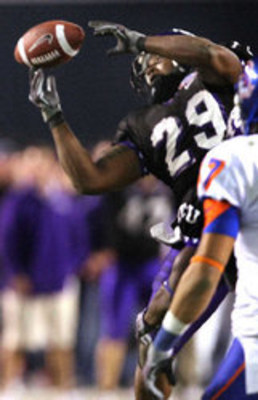 Stephen Hodge, TCU Safety. Named the Poinsettia Bowl MVP after 11 tackles, 3 tackles for loss, a tooth-rattling sack on Kellen Moore, and a game sealing interception in the fourth quarter.
Notre Dame - Hawaii
Golden Tate, Receiver for Notre Dame had a golden night, catching 6 passes for 177 yards and 3 touchdowns in a blowout win for the Notre Dame, ending the nine bowl game skid for the Irish.
Keep Reading

Notre Dame Football: Like this team?