Chelsea Transfer News: Possible Destinations for Alex and Nicolas Anelka
December 4, 2011
Chelsea's out-of-favor Brazilian defender Alex and striker Nicolas Anelka have submitted a transfer request. Chelsea have accepted the duo's request and released a small statement informing of their doing so.
While the rise of youngster Daniel Sturridge has seen Anelka's time at Chelsea cut short, the arrival of new signing David Luiz meant Alex falling down the pecking order here at Stamford Bridge. With both the players spending a last few days at West London, we take a look into possible destinations for the two footballers.
Alex
1) Bayern Munich - The Brazilian was linked with a possible move to the German giants in the summer transfer window but the transfer did not materialise. Now with everything prepared, the Bavarians might come calling for his experience.
2) Juventus - The Italian club was rumoured to have been interested in signing Alex but they never came. Their chances also seem less likely.
3) Arsenal - Chelsea's cross-town rivals have shown considerable interest in the defender. With injuries to Keiran Gibbs, Bacary Sagna and Carl Jenkinson, the Gunners' might be tempted to sign him as a backup. But given Wenger's miserly nature, the price tag might be too much for them.
4) Liverpool - King Kenny was thought to have been interested in Alex over the summer but nothing of significance happened. Though a surprise bid might happen but normally it is not expected.
5) PSV Eindhoven - The prospect of regular first-team football might even lure the Brazilian to his boyhood club PSV Eindhoven. Though nothing concrete has developed, such a move cannot be denied.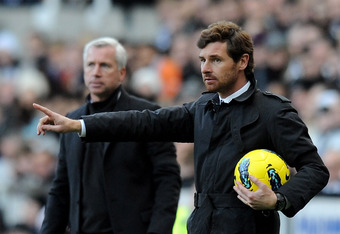 Gareth Copley/Getty Images
Nicolas Anelka
1) Arsenal - Arsene Wenger is having a nice time now with RVP firing all cylinders. But he must have the thought of a replacement for his main striker in the event of any injuries. As was proved earlier in the season, the other Arsenal forwards are no good. These might force Wenger to make a bid for his former hitman.
2) Tottenham Hotspurs - Over the past few weeks there has been news that Chelsea's domestic rivals Tottenham Hotpsur could make a surprise move for the Frenchman. Manager Harry Redknapp has further fueled speculation by not ruling out any such moves.
3) Shanghai Shenhua - There has been news recently that the Frenchman is contemplating a move to the Chinese club come January. Though nothing is confirmed yet, it might happen as various starts went to Asia for the money.
4) Terek Grozny - The Russian club has also been said to be interested in signing Chelsea's unwanted French striker. With the prospect of big money, Anelka could move to Russia.