Picking the Top Match of the Top 50 WWE Stars Ever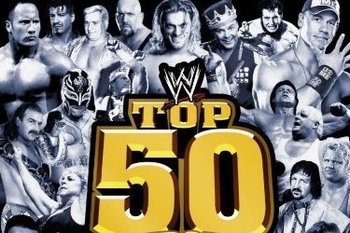 What makes a star great?
Is it his ability? His marketability? His look? His charisma? His impact?
There have been so many stars in professional wrestling that have at one time or another gone through the WWE. Of those stars, only a few became great and even fewer became legendary.
In the midst of it all, a collection of fifty superstar can be as simply the greatest professional wrestlers to ever grace WWE. Many were more successful outside of the company while some only found success within the company.
However, in the end, they are quite simply the fifty greatest superstars of all time.
Now, as a professional wrestler, matches are common place for every star. Even the legends had to go through their share of bad matches in order to reach their greatest, and, in the end, every great star has their great matches.
The following are the fifty greatest superstars to ever step foot in the WWE and their greatest match of all time.
The criteria for this is simple. The stars are ranked based on their impact and ability. A few rare exceptions will be made for stars who never competed in WWE because they came before the company mostly but had an impact that would transform the company.
Now, I understand this all heavily debatable, and everyone who reads will have a bone to pick somewhere; however, keep an open mind and leave your thoughts below at the end.
Videos will be provided for matches as possible.
50. Batista; vs. Undertaker, WrestleMania XXIII
One of those classic superstars for the WWE, Batista was big, vicious, and intense. He lays claim to numerous World Title within the company, and he is one of the best big men of all time.
He came a long way from the beginning of his career as a green giant without much charisma to the main event big man that we all know now.
In the end, he had many great matches, but one stands above them all.
Undertaker vs. Batista at WrestleMania XXIII with the Streak on the line was a hard fought contest with Taker being his usual amazing self on the big stage.
Batista had a convincing and dominant performance that had many thinking that he could end the legendary Streak though it was all in vain at the end.
Still, to this day, a phenomenal performance by both stars on the Grandest Stage of Them All.
49. Christian; vs. Chris Jericho, Wrestlemania XX
Christian has been one of the greatest performers in the company for as long as he has been there.
He and Edge were two of the greatest tag team competitors to ever step foot in a squared circle.
While Christian has had many great bouts especially his TLC tag team matches with Edge at his side, the one that stands out above the rest was his phenomenal showdown with Chris Jericho at WrestleMania XX.
The two put on a great show that would be made bigger by a huge shocker ending.
These two just made the most of this match, and their natural talent shines through.
48. Jeff Hardy; with Matt Hardy vs. the Dudleys vs. E&C, WrestleMania X-Seven
Jeff Hardy has been criticized for his horrible choices outside of the ring (and once or twice leading to problems in the ring), but Hardy's impact and ability can never be questioned.
Hardy started his career with his brother Matt creating a tag team unlike any other that would go on to revolutionize tag team wrestling with Edge, Christian, and the Dudleys.
Hardy has had many phenomenal contests in his career with his daredevil attitude, athleticism, and speed, but his contributions to this absolute five star match at WrestleMania X-Seven can never be forgotten.
Hardy thrived on Ladder Matches with his crazy high flying, and this highlighted that to no end.
Hardy would go on to win bigger matches and even become a WWE Champion, but none of those matches were as spectacular as this one.
47. "Ravishing" Rick Rude; vs. Ricky "The Dragon" Steamboat, Superbrawl 1992
Rick Rude can be cited to be one of the most important stars on the company's history.
The way he held himself and performed was almost out of place for his time. Rude was the prototype for some of the greatest of all time to follow.
His charisma matched with his mic skills were so flamboyant and powerful that you had to boo him. He was one of those stars that just exuded heat that the fans just ate up.
He complemented his great charisma with phenomenal in ring ability that would be near the top of the company for his entire run.
His greatest match was against the phenomenal Ricky Steamboat. This match had everything that these two amazing wrestlers could bring.
This is one of those matches that you simply need to watch as it exemplifies the in ring potential of both stars to the fullest.
46. Killer Kowalski; vs. Bruno Sammartino MSG April 29,1974
Killer Kowalski never had the big drawing ability. He never was a huge star, but his in ring ability was some of the greatest you will ever see.
Most noted for being the trainer of HHH, Kowalski had some phenomenal matches of his own when he was within that squared circle.
The greatest of them all came against possibly the greatest champion in WWE history, Bruno Sammartino.
This match was a classic brawl that just absolutely showed the style of the time to a T.
Sammartino has said that he had more respect for Kowalski than possibly than any other wrestler of all time, and it shows here.
These guys take each other to the limit.
45. Jerry "The King" Lawler; vs. Randy Savage, Memphis 1984
Jerry Lawler has been an important wrestler for a long time.
His contests brought him the most World Titles in professional wrestling history (all outside of the WWE).
This is a legend that just cannot be ignored for his phenomenal ability on every aspect of the sport. He was one of the greatest villains of all time.
His greatest match is a hard thing to decide upon as he has had an extensive career that has seen many great bouts.
Personally, I find this match, a phenomenal contest against Randy Savage in a cage for the NWA Mid American Championship.
These two had a great rivalry before and after this match, but this match was their best outing against one another and the greatest of Lawler's career.
44. Sgt. Slaughter; vs. the Iron Sheik, MSG June 16, 1984
Sgt. Slaughter is simply one of those superstars that will always be iconic.
His image became ingrained in the American psyche as one of the truly legendary American icons.
He was a hard hitting, charismatic superstar who made his every action memorable.
No match was even close to as good as this match that Slaughter had against Iron Shiek in Madison Square Garden.
These two had one of the greatest matches of the entire era in a hard-hitting, absolutely brutal brawl.
This is just one of those iconic matches that should be seen by all wrestling fans, and it is certainly the greatest match of Slaughter's career.
43. Gorgeous George; vs. Frankie Talaber, Chicago April 14, 1950
Gorgeous George was never the best star. He was never the top star, but he was possibly the most innovative of the generation. He was never even a wrestler in WWE because his career was largely over by the time the company began.
He can be credited with being far beyond his time as he used his charisma and gimmick to get an entire audience to buy tickets just to see him lose.
No one was more hated than George, and, without that air about him, we may never have seen the modern WWE as we know it. That was made clear when he was inducted into the WWE Hall of Fame even though he had never competed there because his impact was so important.
As far as matches go, George was never the greatest wrestler, and he had very few truly amazing contests.
This two out of three falls match with Frankie Talaber was absolutely phenomenal though.
It was long, well constructed, and had the crowd on their feet.
42. British Bulldog; vs. Bret Hart, SummerSlam 1992
A man who can still be considered one of the best of all time to never get a World Title.
The British Bulldog was just a phenomenal in ring performer. Nothing fancy about it just hard hitting and amazing work.
Bulldog just put on a clinic whenever he was inside that squared circle, and no match better exemplified that than the phenomenal match he had with Bret Hart at Summerslam.
In front of his country men in Wembley Stadium, Bulldog with Hart brought the house down with one of the greatest technical contests in the WWE history.
Hart has called this one of his greatest, and it is certainly Davey Boy Smith's greatest.
41. Jake "The Snake" Roberts; vs. Ricky Steamboat, Boston Garden June 27th 1986
What do you say about the greatest in ring psychologist of all time?
He was intense, and he was a master. Roberts never found much success, and it has hampered his legacy.
However, this man brought a whole new level of intensity to the ring. He was the original anti-hero who would bring us Stone Cold Steve Austin and Randy Orton to follow.
Naming the greatest match of such a legend is hard, but the answer is there.
Facing off against Ricky Steamboat in the Boston Garden, these two were just phenomenal.
This match goes widely unseen though it may be one of the greatest technical contests in professional wrestling.
Take two master wrestlers and give them a few matches to feel each other out, the end result is this match. Just amazing!
40. Rey Mysterio; vs. Eddie Guerrero, WCW Halloween Havoc 1997
Rey Mysterio is the greatest luchador and masked wrestler of all time.
He went from being a good cruiserweight to a phenomenal athlete to a world class main event talent.
Mysterio is the exemplification of the cruiserweight division, and, when he made to the World Heavyweight Title, he finally transcended his own division.
He was never the greatest on the mic, but it didn't matter because he was one of the greatest to ever step into a ring.
As far as choosing his greatest match, that was a simple task.
While Mysterio has had many great contests, this one eclipses them all as arguably the greatest WCW match ever.
He and Eddie went out there and made the cruiserweight division not just a side attraction but the showstealer.
Fast paced and action packed just as Mysterio has been his whole career.
39. Dynamite Kid; vs. Tiger Mask, NJPW April 23, 1983
Many fans today may not even know the name the Dynamite Kid, and that is a shame.
Many of the greatest stars of all time from Chris Benoit to Bret Hart have called him simply the greatest wrestler of all time.
This man is phenomenal even though his time in the WWE was all too brief.
His best match came during his greatest feud in Japan.
He and Tiger Mask would have a match that is not just the best match of both men's careers but one of the greatest contests of all time.
From start to finish, this match, given five stars by Wrestling Observer, cannot be ignored as it is a technical contest that should be shown to every aspiring superstar.
38. Don Muraco; vs. Jimmy Snuka, MSG October 17, 1983
One of the greatest heels of all time, Don Muraco is widely overlooked in wrestling tradition.
This man was phenomenal in everything he did, and he did everything.
He was a big guy with a big ego and great in ring ability.
His greatest match is simple.
His contest with Jimmy Snuka in a steel cage was story telling at its finest.
These men went tooth and nail from start to finish, capped off with an unexpected heel victory and an amazing top of the cage splash.
37. Ultimate Warrior; vs. "Macho Man" Randy Savage, WrestleMania VII
Ultimate Warrior was never the best mic worker. He was never the best wrestler.
In fact, he may be the weakest performer to ever get as much as he did; however, no man had so much unbridled power.
He had the presence that could captivate a crowd. He was possibly the most exciting performer in WWE history.
His natural limitations in the ring make choosing his greatest match easy.
He had two phenomenal contests in his career, both WrestleMania, and, while his match with Hogan is more widely remembered, it was his match with Savage that was the greatest.
Savage was always a phenomenal performer who elevated his opponents, and the added stipulation in this match that ended Savage's career only further cemented the greatness of this contest.
This is excitement, emotion, and heart that simply is rarely seen today.
36. Chris Benoit; vs. Triple H vs. Shawn Michaels, WrestleMania XX
While many would choose to forget about Benoit after his heinous actions at the end of his life, he was still one of the greatest competitors to ever step into the squared circle.
He was a rare bread that truly could bring anyone to an amazing contest.
His tenacity, intensity, and heart showed through more than most other stars.
His greatest match is also his greatest moment.
WrestleMania XX saw one of the most emotional and powerful matches to ever grace the WWE.
Benoit, HHH, and Michaels went out there and created the greatest triple threat match in history, and it was Benoit's story telling in the match and after it that made this special.
35. "Superstar" Billy Graham; vs. Bruno Sammartino, Baltimore April 30, 1977
Some of the greatest are great because they created a legacy.
Billy Graham may be the most important star in creating a legacy for WWE for years to come.
He was completely before his time with a larger than life physique, persona, and flair.
There is hardly a legend that followed that does not owe this man something.
As a phenomenal in ring performer, his match with Sammartino is his greatest achievement and one of Sammartino's greatest.
This WWE Championship match was a phenomenal contest that was simply mat wrestling at its finest.
The natural between these two was untouchable.
34. Owen Hart; vs. Bret Hart, WrestleMania X
Owen Hart may never have escaped his brother's shadow, but he certainly made a name for himself.
He was far better than his brother ever was on the mic, and he had in ring ability that could keep pace with Bret.
If Owen had not died so tragically, he would certainly have become one of the greats. Even so, his legacy lives on.
Who could bring a better match out of Owen than his own brother?
The match between the two Harts at WrestleMania X is still one of the greatest on the company's history.
While it was not the show stealer, that is only because they had to contend that night with Michaels/Ramon in a ladder match.
They almost exceed the contests together.
33. CM Punk; vs. John Cena, Money in the Bank 2011
It is amazing how good Punk is.
He is a phenomenal performer along with being simply one of the greatest mic workers of all time.
It may seem high to put him in this list already, but his skills speak for themselves.
While he may not have made the impact that some men below him have, his skills shine through as a man that could soon be the new face of the company.
His greatest match came just this year though he has had some other great ones along the way.
Punk vs. Cena at Money in the Bank will slowly rise to the forefront over the next decade as simply one of the greatest matches of all time.
The emotion that these two exuded and the expert pace they kept is far beyond anything else we have seen in years.
32. Razor Ramon; vs. Shawn Michaels, WrestleMania X
Razor Ramon, also known by his real name Scott Hall, was simply phenomenal. His presence and charisma can not be matched by many.
His mic skills can never be understated as he was one of those men who could live by that mic.
That is of course not to understate his in ring ability as this man could go with the best of them.
Which he did spectacularly against the amazing Shawn Michaels in what can still be considered the greatest ladder match of all time with perhaps one or two other matches even coming close or possibly deserving that title.
It is a fast paced, spot fest, and it is not a slow brawl.
This match is the perfect blend of speed, intensity, brutal hits, and story telling.
31. Jimmy Snuka; vs. Bob Backlund June 28, 1982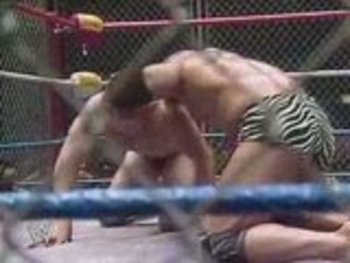 How about a man that came ten years early at least?
Snuka was a high flier before that was even a term. He simply was the original dare devil.
At times, he was crazy. At times, he was just over the top.
However, every cruiserweight and high flier followed this man's example.
No match better created the legend that was Snuka like his 1982 Match of the Year against Bob Backlund for the WWE Title.
This match was everything a match should be, and it was one of the most important matches in creating the future.
The first truly amazing high flying came in this contest with Snuka going beyond his bounds and jumping off the top of the cage.
Match: here
30. Lou Thesz; vs. Antonio Inoki, NJPW September 10, 1975
Lou Thesz is possibly the greatest technical wrestler to ever to ever stepped into that ring. He is the second and star on this list that cannot be ignored for his impact to the impact even though he never officially wrestled there.
His matches were always phenomenal, and, during his time, he was the greatest technical competitor.
Sure, he never competed in a WWE ring, but I guarantee not a match in the company goes by without influences from Lou Thesz being present. The main reason he never wrestled in the company was because he came long before the company even got off the ground.
He had so many great matches, and his greatest is so hard to decide upon.
I ended up deciding upon this match which saw a retired Thesz come out for this match against one of the greatest professional wrestlers of all time, Antonio Inoki.
This match somehow even with how great Anoki was became all about Thesz.
He looked better than he had ever looked and more agile than his much younger adversary.
This is a must see contest if there ever was one.
29. Mick Foley; vs. the Undertaker, King of the Ring 1998
The man of many faces, Mick Foley made a career out of four different gimmicks and being the greatest dare devil to ever step foot in that ring.
He was a great technical wrestler and mic worker, but that all paled in comparison to his true stand out quality.
This man does anything. He is the king of hardcore.
No match can be called Foley's best over his match against Taker at King of the Ring.
This match against Undertaker is the most brutal match ever seen. All thanks to the insanity of the use of the Cell.
Foley fell from the cell through an announce table, and he somehow continued the contest. Honestly, I would have never allowed the match to continue as a promoter at that point, but Foley just kept going.
No match better created or solidified the legend of this man, Mick Foley.
28. Pedro Morales; vs. Bruno Sammartino, Showdown at Shea September 1, 1972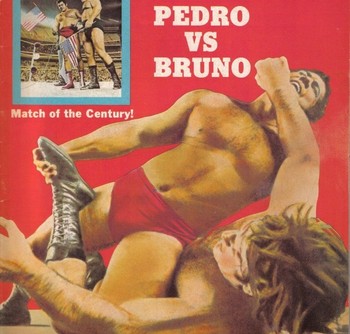 Pedro Morales is the only man who ever could have taken down Bruno Sammartino. Sure, he didn't directly do it, but Morales was the only star that could be trusted to hold the title over the collosal fan favorite Sammartino.
Morales was just simply a babyface, always cheered.
He was a good wrestler though not nearly as phenomenal as you would think with his status. Regardless, he always stole the show with his ability to energize the crowd.
I cannot show a video. I personally have never seen the match as it was never taped as far as I know.
However, this over a hour long brawl between the two biggest faces of the company is cited as being legendary.
Yes, both men had great contests outside of this, but this was the first time in history that two fan favorites would wrestle against one another.
27. Booker T; vs. Chris Benoit, Great American Bash 1998
The most decorated star in WCW history and arguably the greatest African American wrestler in history, Booker T is one of those stars that is overlooked far too often.
He was a great wrestler and a phenomenal entertainer. His ability on the mic varied wildly, but his charisma was hard to match.
Booker is simply one of the best performers that WCW ever witnessed, and he made a name for himself in WWE as well as a a top tier talent.
His greatest match was the final contest between him and Chris Benoit in WCW in a best of seven series.
These two made this contest stand out beyond all their previous bouts and over any other match in Booker's career.
It was just perfect technical wrestling and storytelling.
26. Ricky Steamboat; vs. Randy Savage, WrestleMania III
Ricky Steamboat is a phenomenal wrestler. One of the greatest of all time.
He made the bad wrestlers look good, the good look great, and the great look legendary.
His charisma and natural ability to be a phenomenal babyface made him stand apart from the big men of the day.
His contests have been the greatest of so many superstars' careers, but there is only one match that was the greatest of Steamboat's career.
That match was a contest that can still be considered possibly the greatest in WrestleMania history.
There are a few others that have a good case as well, but this contest was just incredible.
Steamboat and Savage turned this match from a simple wrestling match into one of the premiere displays of art in that squared circle.
If you haven't seen this match before, you are missing something in your life as a wrestling fan.
25. Buddy Rogers; vs. Pat O'Connor, Chicago June 30, 1961
The original WWE Champion and the original Nature Boy, Buddy Rogers has stood the test of time as a legend in the sport.
Rogers had so many phenomenal in ring performances and so much charisma. His ability to draw heat was astounding especially in that time.
It also cannot be stressed enough how important Rogers was in creating the legend that is Ric Flair.
Of all his great matches, one stands out to me.
Billed the "Match of the Century", Rogers faced Pat O'Connor in an NWA World Heavyweight Championship contest that would make history for ticket sales with a record of $148, 000 that would stand for over twenty years.
The match was phenomenal, and it was legendary. As much as Rogers himself.
24. Curt Hennig; vs. Bret Hart, King of the Ring 1993
Curt Hennig is just one of those workers that everyone aspiring to become a serious pro wrestler needs to watch and study.
His technical prowess in his time matches that of the amazing Bret Hart.
He was arguably the greatest Intercontinental Champion of all time.
Not many were better than Mr. Perfect.
His greatest match comes down to two possibilities against one man: Bret Hart.
Personally, I lean toward his King of Ring match with Hart in the semifinals which was absolutely phenomenal from start to finish.
Technical mastery was at work in this contest between two of the best of their time.
23. Randy Orton; vs. Cactus Jack, Backlash 2004
It is amazing to think how far Randy Orton has already come.
Almost ten years now he has been in the company, and he is one of the top two most important assets left.
A nine-time World Champion and a multiple time PWI Wrestler of the Year, Orton has done it all, and he is younger than some WWE rookies.
He is the greatest in ring psychologist in the business today and has all the skills necessary to be a legend.
His greatest match was his breakout contest against the legendary Mick Foley (as Cactus Jack).
This contest was brutal, bloody, and absolutely perfectly done.
The two men put their heart and soul into the contest, and it still stands the test of time against Orton's increasing and impressive body of work to follow.
22. Ted Dibiase; vs. Randy Savage, WrestleMania IV
Ted Dibiase is a villain. It may sound simple. It may sound silly, but he made the role of being a bad guy his own.
No one was better as the evil foil to any good guy. He made Hogan a star almost as much as Piper did.
It also should be noted that Dibiase was possibly the greatest wrestler of his time.
The only reason he never became World Champion was because he was just too much of a bad guy. He was just that good.
Dibiase could make anyone look good, but only of his matches stands as legendary. That was the match that he got closest to holding the WWE Title: his match against Randy Savage at WrestleMania IV.
The match is just pure technicality and flair. These guys were two of the best in the business looking for their very first WWE Title of their careers.
In the end, Savage would win, but both men put in a phenomenal effort in an instant classic.
21. Bob Backlund; vs. Harley Race, St. Louis April 23, 1976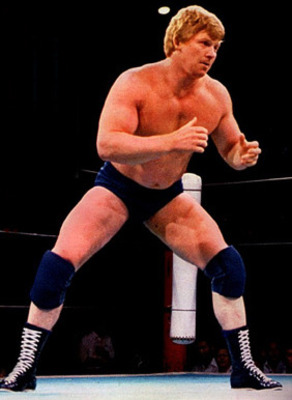 Bob Backlund is one of the most forgotten legends of all time.
He is still the third longest reigning WWE Champion in history, and he is one of the most talented star in business's history.
He was a phenomenal in ring competitor who could make anybody hate him.
Watch some of his best matches, and you will see he is not someone who should ever be forgotten.
He had a few Matches of the Year, but his greatest match was against Harley Race for the NWA Missouri Heavyweight Title.
I don't have video, but I can tell you that the match is one of those rare few that simply exemplifies an era of wrestling.
20. Fabulous Moolah; vs. Judy Grable, Atlanta Circa 1979
The hands down, greatest women's wrestler of all time, Fabulous Moolah was simply, well, fabulous.
Her impact and presence was enough to elevate all women's wrestling.
She was a phenomenal competitor that went around the world challenging every major women's wrestler.
There will never be another women's wrestler like Moolah.
Her matches around the world against other legendary women were great, and I honestly cannot easily say what her best match was.
I can say that this match against Judy Grable is far and away one of the best women's matches on history even though it was sadly short.
19. "Rowdy" Roddy Piper; vs. Bret Hart, WrestleMania VIII
Roddy Piper is certainly one of the greatest mic workers in history. He makes it all look so easy.
He was a great foil for Hogan though he would never be given his own chance in the spotlight.
However, his ability and impact as one of the great heels can never be understated.
His greatest match was also the biggest moment he was truly given.
Roddy Piper faced Bret Hart where Piper finally would go to WrestleMania as a champion.
While he would not walk out champion, this contest would live on.
18. Eddie Guerrero; vs. Rey Mysterio, WCW Halloween Havoc 1997
What can I say about Eddie Guerrero that has not been said over the last few years?
His untimely death would bring out a sympathy for him and his ability that is simply not seen for almost any other star.
The fact is that Guerrero was an original who had unmeasurable amounts of charisma and in ring ability.
He would have been even more of a legend if not for his untimely death.
The first repeat here as this match truly was the best both men ever did.
They have had many great contests together with their natural chemistry, but none better show their ability than this.
17. Andre the Giant; vs. Hulk Hogan, WrestleMania III
The most beloved superstar of all time, Andre the Giant may be too low on this list.
Almost everyone ranks him higher as he is quite simply one of a kind; however, while I respect his ability and impact, it simply does not seem as large to me as for most others.
He had heart and power that will never be matches, but he was not the greatest talker or wrestler. Also, only one man really followed in his footsteps successfully, and that was the Big Show.
Beloved, admired, adored, Andre was phenomenal and deserves to be recognized.
His greatest match was his most phenomenal work as a story teller.
This match against Hogan would change the business forever, and it was thanks to Andre as much of not more so than Hogan.
16. John Cena; vs. Shawn Michaels, RAW in London 2007
If John Cena retired tomorrow, he would probably instantly rise quite a few ranks.
Cena is the face of the WWE and has been for years. His legacy will only grow as time passes.
With the right opponents, Cena is a great in ring soldier, and his charisma is simply unmatched right now. His mic skills are also some of the best in the business.
While many harp against him, he will always be huge as a twelve time World Champion who is young enough to break every record in WWE history (besides Bruno Sammartino's) and has the ability to do anything.
His best match can be brought down to two matches: his match against Punk and his hour long match against Michaels.
I am going with the greatest TV match in WWE history.
This spectacle of a contest not only proved Cena could wrestle (as many were doubting at that time and still do), but it also showed that he could keep up with a legend.
The contest is so phenomenal that it is one of the best matches in Shawn Michaels' career (who has too many phenomenal matches to count).
15. Kurt Angle; vs. Shawn Michaels, WrestleMania 21
Kurt Angle is another one of those guys who can simply be called one of the best technical wrestlers of all time.
He also has championships to his name and is a pretty great mic worker with phenomenal charisma.
No submission specialist in pro wrestling can go without studying Angle.
That is like calling yourself a fantasy writer without reading Tolkein.
His list of best matches is so lengthy that it should be hard to pick, but it's not.
The greatest match in Angle's career is absolutely his match against Michaels at WrestleMania XXI.
There were no stakes, no true rivalries.
It was just wrestling at its finest.
14. Harley Race; vs. Ric Flair, Starrcade 1983
The legendary Harley Race is one of the greatest pure wrestlers ever. This man could do anything and make emotions in a match where there normally would be nothing.
This man was just great.
Seriously, his power and technique can be seen in some form or another in much modern wrestling because he is one of those guys who just innovated it all.
His best match is certainly his contest against Ric Flair at Starrcade.
The greatest cage match ever.
These two are some of greatest and most impactful of all time, and their contest exudes everything that they stood for.
13. Chris Jericho; vs. Shawn Michaels, WrestleMania XIX
There are times where a star comes around, and you never truly understand how great he was until he is gone.
Chris Jericho was never a big draw. He was never the center of attention. But, boy, did he perform.
Jericho is one of the most charismatic stars to ever grace a WWE ring, and he is one of those guys that just exuded emotion.
He knew what he was doing in every one of his matches. It was masterful to watch.
His final run with the company as a heel in 2008 and 2009 showed us all what a true heel could be, and the run still sticks out me as possibly the greatest run as a heel by any star.
His greatest matches are numerous, but his greatest can be brought to one name: Shawn Michaels.
He had his two greatest matches with Michaels. One, a ladder match that can be argued to be even better than Michaels vs. Ramon, and the other a WrestleMania moment that is entirely unsung as one of the greatest of all time.
I personally prefer the WrestleMania XIX match just slightly though it is a hard call.
Their WM match was a show stealer as Michaels showed that he was still Mr. WrestleMania in his first match back since leaving, and Chris Jericho had the greatest performance of his young career that would prove that he could be a legend one day.
12. "Macho Man" Randy Savage; vs. Ricky Steamboat, WrestleMania III
Randy Savage is someone that can never be forgotten and should never be overlooked.
He was one of a kind with massive amounts of charisma, in ring ability, heart, and flair.
This man was every bit the perfect professional wrestler with his only problem being that he had to contend with Hulkamania.
His greatest match is again a repeat, but, honestly, could any match of Macho Man's be considered better?
No, this was wrestling at its finest that transcended almost every other match ever wrestled.
11. Dusty Rhodes; vs. Ric Flair, the Great American Bash 1986
Many may contest with this pick as being too high, but I say that no one had more charisma than Dusty Rhodes.
Honestly, this man made an art form out of destroying every foundation of the classic senses of professional wrestling.
He was not muscular, overweight, and certainly over the top, but he made it work better than anyone ever could.
He had more charisma in his eyes than most had in their whole bodies. His promos are some of the greatest of all time. Rhodes was also a surprisingly great wrestler.
His best match came against Flair in a cage match that could probably be considered the second greatest cage match of all time (behind Race/Flair).
The emotion and charisma of these two master storytellers just shines through in every moment.
10. Edge; vs. Eddie Guerrero, Smackdown September 26, 2002
No man has held more WWE Titles than Edge.
Not only that, but barely any have ever had Edge's heart, determination, or love for the business.
His sheer love for what he did was of course helped by his in ring ability, mic skills, and charisma that matched almost every legend in the business that came before.
Not many stars have done as much for this business and even fewer have loved to do it as much as Edge.
His greatest match was actually given away on television against the amazing Eddie Guerrero. These two would wrestle the blow off match of their awesome feud in a match that is still one of the greatest television matches and one of the greatest matches plain and simple in WWE history.
9. The Rock; vs. Stone Cold Steve Austin, WrestleMania X-Seven
The Most Electrifying Man in Sport Entertainment, The Rock made a living out of being charismatic and great on the mic.
His in ring ability is rarely hyped, but he could pull out a great match at any time. He had many classics.
Mainly what he will be remembered for is being one of the greatest mic workers and marketable stars in the company's history.
His greatest match is absolutely a no-brainer.
Stone Cold Steve Austin vs. The Rock was one of the greatest matches of all time and the Rock's greatest contest.
It had everything you could hope for in a match between the two biggest stars of the Attitude Era as they finally found a close to their legendary rivalry.
8. Hulk Hogan; vs. "Macho Man" Randy Savage, WrestleMania V
Who created WWE as we know it?
Well, Vince McMahon but also Hulk Hogan.
He was the most marketable star WWE ever saw, and he made it all become as big as it did.
He has charisma in spades with lackluster in ring ability that only came out to pull out classics when he was truly needed.
In the end, the greatest match that Hogan ever had was against the man who was his number two face for the longest time.
Hogan vs. Savage was everything it should have been. Emotional, powerful, and full of impact.
There were none better for Hogan as technical as well as emotional contests.
7. Bret Hart; vs. Shawn Michaels, WrestleMania XII
Many times throughout this article, I have said that some stars could be argued to be the greatest technical wrestler of all time. Well, Bret Hart might be at the top of that list of technical wrestlers.
Hart was never a big draw or a great talker, but what he lacked in presentability he more than made up for in the ring.
Hart gave many stars their greatest matches, and he truly held WWE together when it needed it.
This man is a great singles and tag competitor and one of the best ever.
His best match has to be his Iron Man match with Shawn Michaels.
This contest is one of the greatest in history as the two simply put on the clinic of a lifetime for an hour straight.
No match better created a star in Michaels than this, and it is still the greatest Iron Man match ever wrestled.
6. Triple H; vs. Cactus Jack, Royal Rumble 2000
Triple H has been through many eras with WWE, and he is still here.
He has been bad. He has been good. And he has become legendary over the years.
HHH is a thirteen time World Champion who could put the whole company on his shoulders with ease.
He has charisma, intensity, mic skills, and in ring ability that are all legendary.
His greatest match came as the match that proved to us all that HHH could truly wrestle. Before that point, many questioned if he deserved to lead the company.
His match with Mic Foley here proved everyone wrong in one of the most brutal and hard fought matches you will ever see.
Just absolute intense action from both men.
5. Bruno Sammartino; vs. Stan Hansen, MSG April 26, 1976
Bruno Sammartino is the greatest WWE Champion in history. No man was more popular or more beloved as a champion than Sammartino.
He would hold the title for a total of about eight years and, during that time, show unbelievable ability in the ring.
Sammartino was a rare bread that simply could go with anyone in some of the best mat wrestling you will ever see.
His greatest match is the hardest to decide upon of any star. It is just a near impossible task with how many legendary bouts he had.
I have chosen his match against Stan Hansen which was Match of the Year and considered by many as certainly near the top of Sammartino's many great matches.
It is brutal and perfectly executed with the end inadvertently leading to an intriguing follow up.
4. The Undertaker; vs. Shawn Michaels, WrestleMania XXV
No man has been as much of a veteran for this company as Undertaker.
He has been a work horse and simply made the greatest legend in wrestling work.
Taker is the greatest big man wrestler ever as he could go in the ring like no other.
His mic work never mattered with his gimmick though it was good when needed.
Is there any greater match than Michaels vs. Taker at WrestleMania?
Certainly not for Taker.
He has had so many great matches, but this one is just at a whole other level.
The level of storytelling and heart these two put into this match is unmatchable.
Just thinking about it makes me want to watch it once again.
3. Stone Cold Steve Austin; vs. Bret Hart, WrestleMania 13
The man that brought WWE to its peak, Stone Cold is probably the most important star the company ever had.
He made the Attitude Era with his persona and his understated charisma.
Not only that, but Stone Cold could really go in the ring as a phenomenal brawler.
His match against Bret Hart is such a vital contest to WWE as a whole and one of the greatest of all time.
The match was brutal and the epitome of storytelling as no words needed to be said as Stone Cold and Bret Hart slowly changed places as heel and face.
No match has ever been like it, and it has stood the test of time.
2. Shawn Michaels; vs. Undertaker at WrestleMania XXV
Shawn Michaels has been called the greatest performer to ever live.
He has extended over generations and grown greater and greater with time.
It is a shame that he was not given the ball more often with the World Title.
Honestly, very few are more charismatic or more dedicated as performers and talents.
I fought over this choice.
My two favorite matches of all time were by Michaels: against Hart at WrestleMania XII and against Taker at WrestleMania XXV.
In the end, I don't know if I made the right choice as both are absolutely phenomenal.
This match has less technicality and length, but it has more emotion.
This is just brimming with energy that makes it great.
As I say right now, this is the greatest match ever wrestled.
1. Ric Flair; vs. Ricky Steamboat, WrestleWar 1989
I know some of my order will be criticized and none more than this; however, Flair is bar none, in my opinion, the greatest wrestler to ever live.
He was the greatest mic worker of all time. He was the second most charismatic behind Dusty Rhodes.
He was possibly the best pure storyteller to every step into a squared circle. He was never about the spectacle.
While his time in TNA has been horrible, he still has the greatest longevity I have ever seen with his greatest matches stretching back from 1974 to his final WWE match against Michaels in 2008.
34 quality years this man has been wrestling, and he has held more World Titles than any other star. He simply is the Nature Boy and the greatest of all time.
While many matches deserve a look, only one match by Flair is better than all the rest, and that is unbelievable contest against Ricky Steamboat.
This match is one of the greatest of all time, and it shows once again that Steamboat is incredible with incredible talent to work with.
These two just brought the house down in the greatest match of Flair's incredibly illustrious career.
***
Thank you for reading!
Leave your comments and personal preferences on this list!
Keep Reading