The Top 10 Upsets in College Football in 2008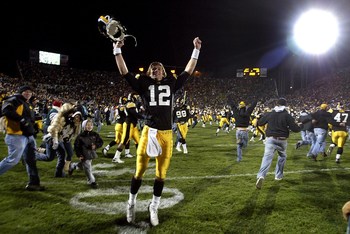 What makes college football so great? Could it be the traditions? The rivalries? The fans? While all of those aspects help make the sport unique, there is one single factor that makes these games so great: the upsets. While many other sports have upsets, none are the caliber of Appalachian State over Michigan, Stanford over USC, or Iowa over Penn State. Here's a look back at the top 10 upsets that shaped the game in 2008.
No. 10: Wyoming over Tennessee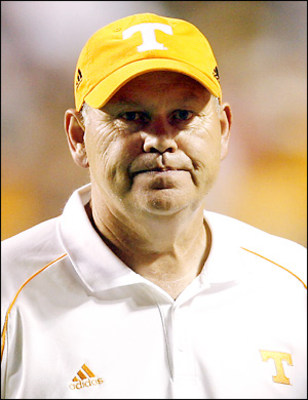 While Tennessee was horrible this year, they should have at least won this game. This was a gimme against a 3-6 team from the Mountain West Conference, at home, at the end of the year. In case Phil Fulmer didn't realize it then, he realizes now that this is the type of loss you get fired over.
No. 9: East Carolina over West Virginia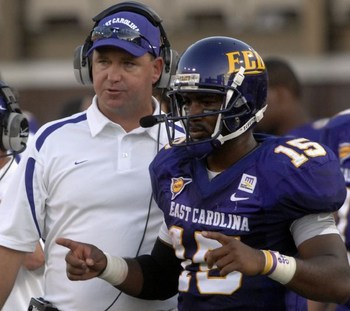 What a game this was, as ECU scored their second straight upset to start the year, shooting the Pirates up to the No. 15 spot in the polls. Granted, neither team is ranked now, but this was a very impressive win for Skip Holtz and ECU over then No. 8 West Virginia.
No. 8: Syracuse over Notre Dame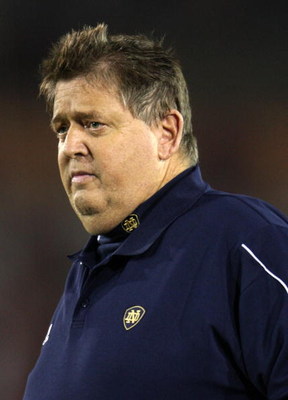 In a year in which not much went right for the Irish, this was perhaps the low point. Syracuse also had their fair share of mishaps this year, with the firing of Coach Greg Robinson after a 2-10 season. Now while this upset wasn't huge in terms of shaping the national title race, it certainly is a considerable feat on the Orange's part. We have to remember that Notre Dame is a bowl team and Syracuse is, well, Syracuse.
No. 7: East Carolina over Virginia Tech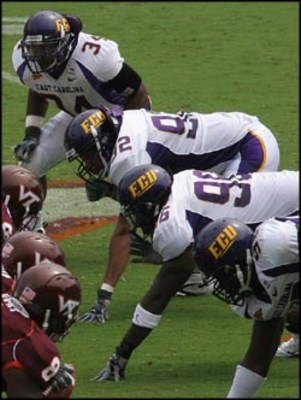 What a way to start off the year. ECU gave us the first upset of the season in dramatic fashion, as they beat the eventual ACC Champions with a blocked punt returned for a touchdown with 1:52 left. The Pirates ended up beating the then No. 17 Hokies 27-22.
No. 6: Georgia Tech over Georgia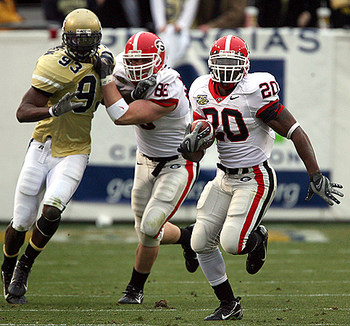 Granted, Georgia didn't have much to play for in this game, considering they were going to the Capital One Bowl regardless. It did cap off a somewhat disappointing season for Georgia and an exciting finish for Georgia Tech, one of the hottest teams heading into the bowls.
No. 5: Texas Tech over Texas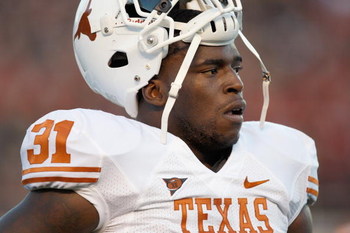 While this wasn't that much of an upset considering both teams were ranked in the top five, it shook up the national title race once again and proved that the previously invincible Longhorns were actually human after all.
No. 4: Buffalo over Ball State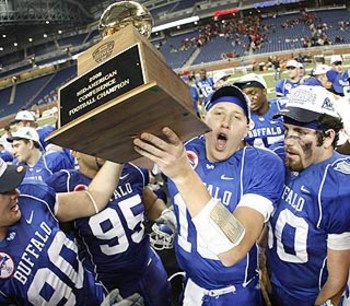 This win capped off a season of firsts for Buffalo. Their win over #12 Ball State gave them their first win ever over a ranked team, and they will now be headed for their first bowl game in 102 years. Also, this win gave the Bulls their first MAC Title ever.
No. 3: Ole Miss over Florida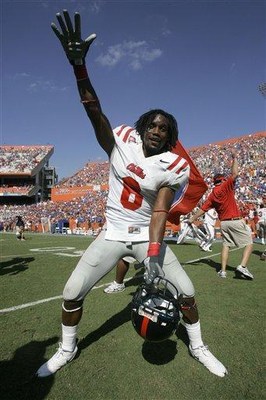 What a season it has been for Ole Miss. Houston Nutt has really turned this program around. They went from the bottom of the SEC and a losing record last year to the Cotton Bowl and a national ranking this year. This win over Florida in the Swamp epitomized an amazing year for the Rebels.
No. 2: Oregon State over USC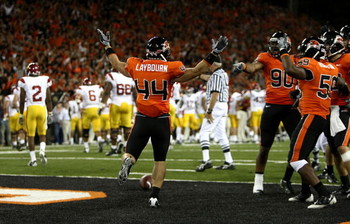 The top two are basically interchangeable, but I'm going to go with this game at number two. Had Oregon State won the Pac-10, it would have been number one. Oregon State shocked USC on a Thursday night when most of America was already in bed. The Beavers led the Pac-10 the rest of the year until losing to Oregon in the "Civil War," their last game of the year.
No. 1: Iowa over Penn State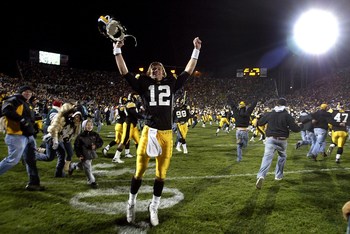 No game impacted the college football world more than this one, and I don't think there has ever been a game in which more people were cheering for one team. People all across the country were cheering for Iowa to knock Penn State out of the National Championship picture and prevent a third straight blowout loss by the Big Ten in the National Championship. America asked, and Iowa answered.
After chipping away at No. 3 Penn State for most of the game, the Hawkeyes got the win on a field goal with one second left by backup kicker Daniel Murray to win 24-23. The field goal capped a 10,000 fan on-field celebration and a celebration of millions around the country.
Keep Reading