The Ten Best Performances in Sports of 2008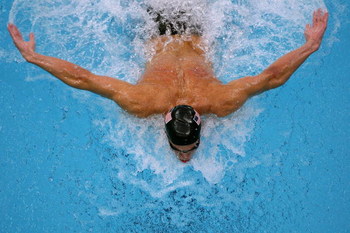 As 2008 winds down, it's time to recall all of the precious moments in the year.
From Brad Lidge and the Phillies to Michael Phelps and the USA Swim Team, the year sure has been eventful.
As I tried to think of ideas for a top 10 list, I decided to settle with the more common list—the best performances of the year. Many other writers will be sure to do their best performances lists, but I decided to make one as well instead of trying to be too fancy.
So here it is. Get ready for some surprise picks and some obvious picks. Nonetheless, it should be interesting.
No. 10—Philadelphia Flyers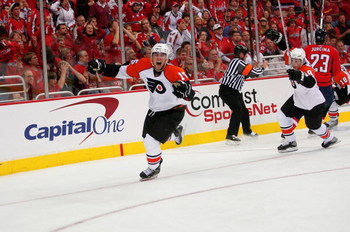 I know, I know. Your going to call me a homer. But honestly, am I wrong?
After going through the worst season in franchise history in 2006-2007, the Flyers came back in 2007-2008 to make it to the Eastern Conference Finals. They had plenty of young talent that was finally developing, and people were realizing the potential of the team. Sure, they didn't make it past the ECF, but it was just the second time any last place team had made it there.
This season, the Flyers are once again making their mark. After a 0-3-3 start, the Flyers are now in second place in their division, fourth place in the conference, and just two points away from taking over the division. Quite a bunch, the Flyers are.
No. 9—Rafael Nadal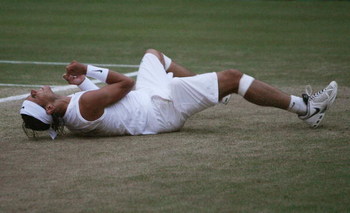 What a year for the now No. 1 men's tennis player in the world. Nadal, after going 82-11 this year, won an outstanding $6,773, 773 in prize money during the year.
His best performance was against the other best tennis player, Roger Federer. Federer, once the best player in the world and one of the best ever, once again fell to Nadal in an historic five set Wimbledon match. This just proved Nadal's supremacy in the tennis world, and more importantly, put him at No. 9 on my list.
No. 8—Fresno State Bulldogs Baseball
After losing 12 of their first 20 games, the once thought to be top 25 potential Bulldogs were gasping for air. Their only hope was to make it to the College World Series to win the WAC, make it through regionals, and survive the super regionals. Heh, that was easy, wasn't it?
The Bulldogs did all three of those things, and the rest is history. They made it all the way to the finals, and disposed of the Georgie Bulldogs with ease. In possibly one of the most historic Cinderella Stories of all time, the Fresno State Bulldogs had won the College World Series.
No. 7—Brad Lidge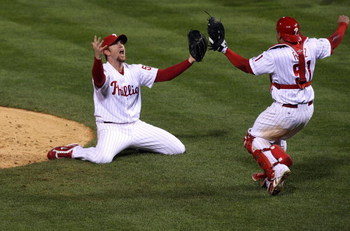 Perfection. It's something we all strive for. It's what makes people want more, and more, and more. No man has actually achieved complete perfection in life, but in baseball, it has been achieved a few times. One of those times was a byproduct of Brad Lidge and his historic season.
His amazing 41-for-41 save record in 2008 was the highest amount of saves without a blown save since Eric Gagne went 55-for-55 in 2003. His story went untold for most of the year, but it was the playoffs that finally brought some light on "Lights Out". Lidge went 7-for-7 in the postseason, making it a perfect 48-for-48 in 2008.
Now that's what I call perfection.
No. 6—Tiger Woods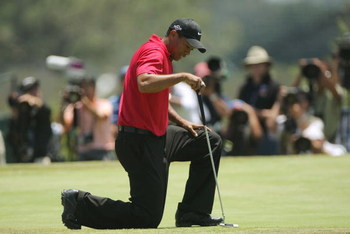 Go get 'em, Tiger!
Tiger Woods, the uncontested best golfer in the world, showed why he is Tiger Woods once again in 2008. He may of missed most of the golf season, but his U.S. Open performance was enough to jolt him to No. 5.
He played in the entire U.S. Open on a bum (and I mean bum) knee. He limped around, wincing every time he struck the golf ball. Yet somehow, someway, Tiger came through. He nailed a huge putt on his final hole to force a playoff with Rocco Mediate and went on to win the playoff.
Tiger ended up getting season-ending knee surgery after the Open, but the story had already been told. Tiger had shown his stripes yet again.
No. 5—Usain Bolt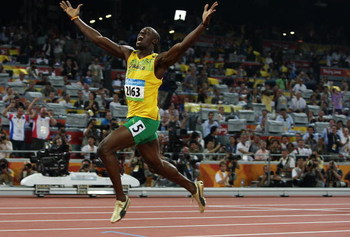 What a name for such a fast fella: Bolt. That's just what the man is, a bolt (of lightning that is).
Usain Bolt came through when it mattered most in the 2008 Beijing Summer Olympics, breaking the record in the 100 and 200 meter dashes. His shocked everyone watching him, and became a hit as soon as he crossed the finish line. Or maybe it was before that? You know, when he started celebrating before he actually crossed the line in the 100m dash...
Just think of what his time of 9.69 seconds would have been if Bolt had not celebrated prior to actually winning...he might have been able to have beaten my time of 8.57. (What, you don't believe me? Well were you there when I posted that time? No? So you can't prove me wrong? Okay, so shut up.)
No. 4—New York Giants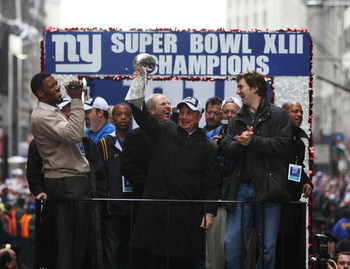 Hello Super Bowl, I'd like you to meet the New Engl....New York Giants.
In a shocking (but should it have been?) upset, the New York Giants defeated the 18-0 New England Directors (excuse me, Patriots) to end the Pats' undefeated hopes.
The Giants were led by Eli Manning, who finally gave a name for himself and stepped out of his big brother's shadow by being named Super Bowl MVP.
The upset was completed in the final minutes when Manning hooked up with Plaxico Burress for the game winning touchdown. If only Plaxico had continued his greatness this season.
No. 3—New England Patriots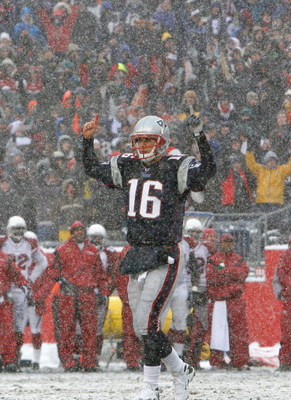 So how is it that the team who lost to the No. 4 team on this list is above that team? I'll tell you.
18-1. 19-0 would have been a whole lot better, but come on, it's still 18-1. That's nuts. They still went 16-0 during the regular season and had possibly the most prolific offense in NFL history. Plus, all that came with the hooplah of Spygate. I hate the Patriots for taping other teams, but I respect them for pulling through it like they did.
Even this year, when Tom Brady went out for the year on the first drive of the season, the Patriots have pulled through. Matt Cassel has rallied his troops, and just might lead the team to the playoffs. Who woulda thunk it?
Yes, they didn't win the Super Bowl. But, you cannot look me in the face and tell me that and 18-1 record with an amazing offense, and a surprising run this season should not be recognized as an historic performance.
No. 2—Boston Celtics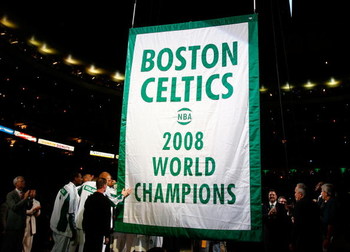 The Big Three. We all know the name. We all know who they are. Kevin Garnett, Ray Allen, and Paul Pierce. Those three, along with a terrific surrounding cast, turned the Boston Celtics into a champion in just one season. They completed what the Flyers could not. They actually did it. They went from last (in the Eastern Conference) to first.
Ever since, they've only gotten better, recording a remarkable 27-2 record this season. I'm no NBA guru, but even I know that that is historic and flat out amazing.
No. 1—Michael Phelps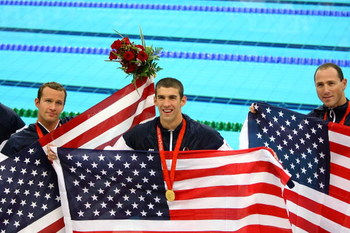 There's no contest here. I actually did this slide first, that's how good Michael Phelps is.
What other Olympian ever got so many people jumping up and down, cheering for a swimmer? Seriously, I don't know a single person who didn't admit that they themselves were pumped up by Phelps' win by .01 of a second. And for it to be a swimmer who captured the heart of Americans is even more dumbfounding than his record eight gold medals.
It was a remarkable event that will live in the minds of all of Americans for years to come, and that makes him my number one performance of 2008.
Congratulations, Michael Phelps. You deserved it.
Keep Reading