Paulina Gretzky Sneaks Back onto Twitter as World Awaits More Racy Twitpics
December 1, 2011
Wayne Gretzky's attempt to play damage control and put the brakes on daughter Paulina Gretzky's racy Twitpics completely backfired. Now the racy pics are spreading like wildfire and causing a greater stir than ever. To make matters worse for "The Great One," Paulina Gretzky is back on Twitter.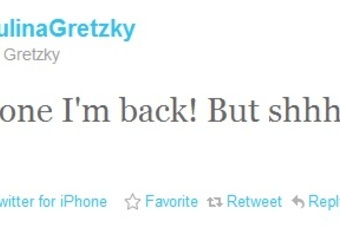 She has returned by popular demand, as followers old and new wait to be blessed with more of the racy photos that made her a topic of discussion in the first place.
Coedmagazine.com has an extensive gallery of Gretzky's Twitpics that leave little to the imagination already.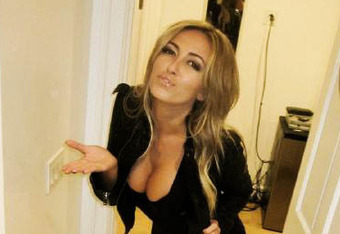 While her father would probably like to think that his chit-chat with his little girl and the brief sabbatical away from Twitter have shown her that she needs to change her ways, she's not going to be able to resist the temptation to give the people what they want.
She's an aspiring singer and with the buzz this Twitter controversy has created, she's getting exposure she would otherwise never see.
Paulina Gretzky isn't just Wayne Gretzky's daughter anymore. She's Wayne Gretzky's smoking hot daughter. She deserves the right to show off her talents just as "The Great One" did throughout his playing career.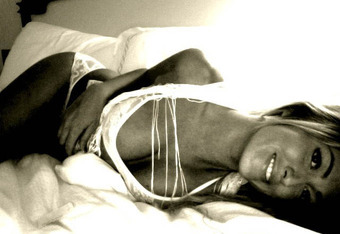 Her talent just so happens to be having a perfect body and getting her Twitter followers to go gaga over her. She may have gotten a slap on the wrist from her dad, but you shouldn't expect her to stop posting pics that make her dad cringe or even tone down her behavior in the slightest.
For now, the Twitter world awaits, hoping Gretzky shows off her independence once again. Sneaking back onto Twitter is a great step in the right direction.