Tracy McGrady's Best Sports Moments of 2008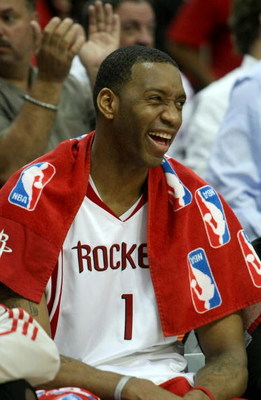 2008 was a great year for sports and a great year to be a sports fan.
While there were great games and unbelievable performances all around the world of sports, my favorite sports moment of the year came during the Olympics.
I was glued to the couch watching everything from basketball to badminton.
Usain Bolt World Record-Breaking Performance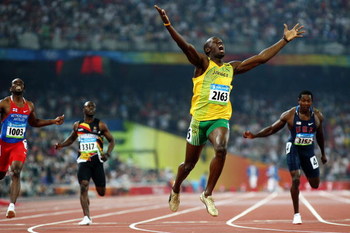 My favorite part of the Olympics was watching Usain Bolt break the world record for the 100-meter dash. To see someone run that fast was just ridiculous.
I couldn't believe what I was seeing. It didn't even look like he was trying, either!
The fastest men in the whole world were racing with him. and he had time to pull up, celebrate, and STILL break the world record—unbelievable.
That's the moment from this year that stands out for me.
Michael Phelps' Performance at the Olympics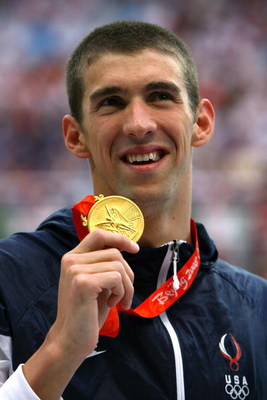 I also enjoyed watching all of Michael Phelps' races. I love watching history being made, and he provided us with a whole lot of it during the first week in Beijing.
Rockets 22-Game Winning Streak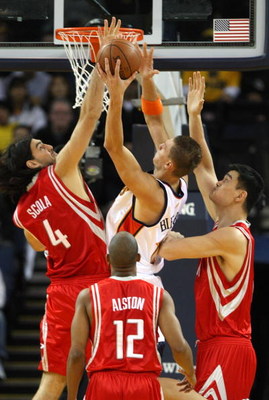 This was an incredible stretch for us, and no doubt was a result of a total team effort.
Rockets Make the Playoffs!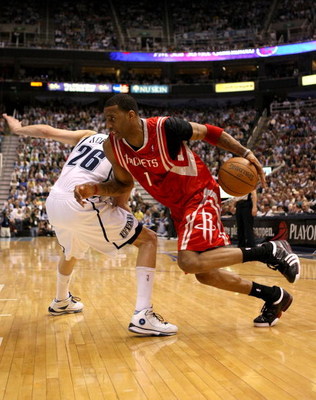 It was great making the playoffs, but unfortunately we came up short, losing to the Jazz in six games.
Project Darfur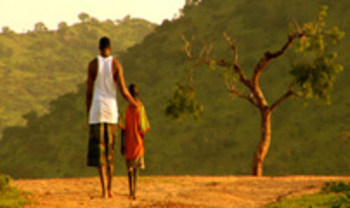 That's me during my trip to Africa. I was actually there in 2007, but wanted to get it into this slideshow because of how much an impact the trip and the follow up efforts have had on me this year. It was an incredible experience going to Africa and helping the children and families of Eastern Chad. It's something I will never forget. Keep an eye out for my documentary 3 Points which documents my journey and some of our follow up efforts.
2008-09 Season Kicks Off!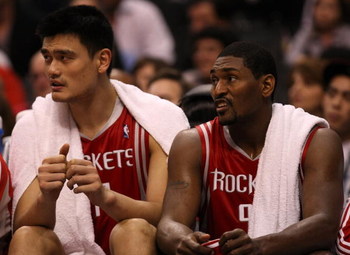 I always love starting off a new season, and even more so this year. With the addition of Ron Artest and the growth of some of our young players, we have a chance to do great things with this squad. When we get everyone healthy and clicking we should be a team to reckon with.
Are You the Ultimate T-Mac Fan?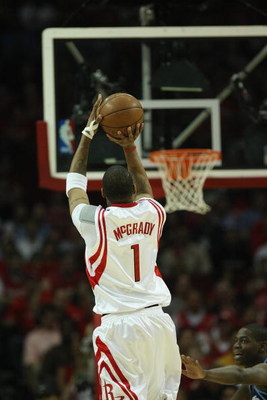 I've received an overwhelming amount of support over the years from my fans and now I want to know who the Ultimate T-Mac Fan is...so here's the deal:
Over the next 10 weeks we're holding a contest at T-Mac.com that allows you to create a widget featuring pictures, videos, and photos of moments throughout my career.
I will then choose my favorite widget out of the 10 "Widget of the Week" winners, and the creator of that widget will be the winner of the T-Mac.com Ultimate Fan Widget Builder Contest. That contestant will win a autographed game used Jersey and pair of game shoes from Tracy and the right to call themselves the Ultimate T-Mac fan.
Additionally, the widget that receives the most views will receive a personalized autographed basketball from me!
Check out these links to learn more:
http://t-mac.com/tmac/index
http://mix.sproutmixer.com/mix/lQAsvQCtAKRy0KDs
Good Luck!
Keep Reading