NBA Free Agents 2011: 3 Potential Suitors for Nene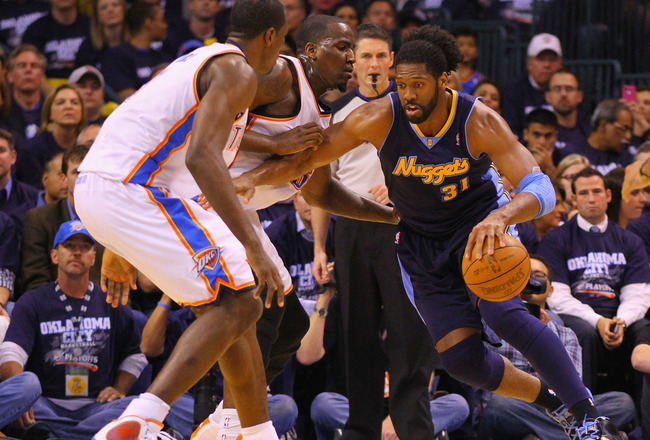 Nene.
Dilip Vishwanat/Getty Images
Nene Hilario is currently an unrestricted free agent that has spent his entire nine-year NBA career with the Denver Nuggets. Although he has dealt with knee injuries in the past, he is currently one of the top big men available on the open market.
Teams searching for a true center are numerous, so there could be a bidding war in the works to reel in Nene.
He is not expected to return to the Nuggets, as the team is in the midst of rebuilding after trading Carmelo Anthony to the New York Knicks last season. Additionally, the Nuggets will not have Kenyon Martin, JR Smith and Wilson Chandler on the roster as the trio opted to sign one-year contracts to play in the Chinese Basketball Association.
Here are three potential suitors for the Brazilian big man. It remains to be seen what will actually occur before the season starts.
Let's meet these potential suitors.
Houston Rockets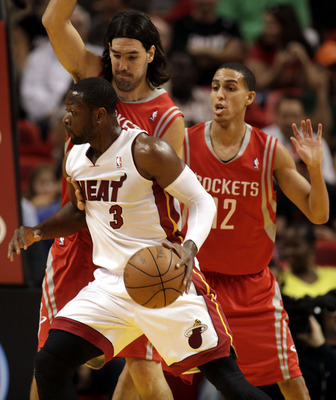 Luis Scola & Kevin Martin.
Marc Serota/Getty Images
After losing Yao Ming to retirement and trading Brad Miller to the Minnesota Timberwolves, the Rockets are a team that have been searching for a center to play alongside Luis Scola and Kevin Martin.
Currently, Hasheem Thabeet is a project, and may get some minutes as a bench player, if at all.
The addition of Nene would allow Scola to roam the court looking for his shot and not worry as much about giving up offensive rebounds. Nene would also give them a legit defensive presence, especially going against opposing big men.
That could come in handy, as there could be times during the shortened season where teams are playing on consecutive nights.
New Jersey Nets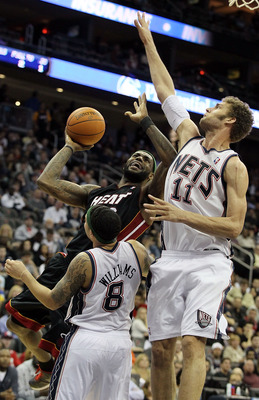 Brook Lopez & Deron Williams.
Jim McIsaac/Getty Images
The Nets are another team looking to add pieces to their team in order to keep Deron Williams in town longer; adding Nene would be an upgrade.
Nene would most likely play at the power forward and center positions, switching with current starter Brook Lopez, who struggled at times this past season.
However, the Nets may be looking to bring in a younger player, while Nene may rather look to win right away as opposed to down the line.
Indiana Pacers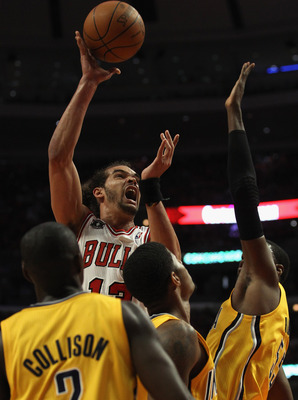 Darren Collison & Danny Granger.
Jonathan Daniel/Getty Images
The Pacers are another team looking to add a major piece to their current roster and have been linked to David West and Carl Landry (two other free agents also expected to test the open market).
However, imagine a lineup with Roy Hibbert, Nene and Danny Granger. The team would have more overall depth in the frontcourt.

Hibbert is expanding his game slowly, and Nene can play minutes at the power forward spot, hopefully giving the Pacers an advantage when facing other teams.
Keep Reading