3 Prospects the Braves May Consider in Rule 5 Draft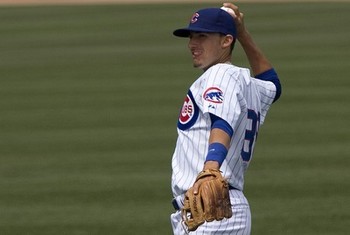 Ryan Flaherty could be a target in the Rule 5 Draft.
With the annual Rule 5 Draft just over a week away, now is a good time to take a look at what may happen. Unlike most years, the Braves could be active in this year's draft, as they have a hole at shortstop but don't want to spend money on a veteran.
The Braves also have some needs, such as an offensive-minded utility infielder, in the mold of Mark DeRosa, a fourth outfielder and middle relief. The Rule 5 Draft could be a cheap way of potentially filling one of those holes.
This article takes a look at three prospects the Braves could have some interest in next week.
Ryan Flaherty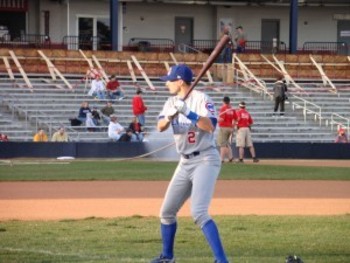 Ryan Flaherty could be a fit as a utility bat.
Since trading Omar Infante last year, the Braves have been in need of an offensive-minded utility player. With the players that fit that mold on the free agent market being older, injury-prone, or already signed, the Rule 5 Draft could be a place to look.
Infielder Ryan Flaherty of the Cubs was left off the 40-man roster by Theo Epstein, and the former first round draft choice fits the mold as a utility player. Flaherty may not hit for a great average in the Majors and he is strikeout-prone, but he has decent power.
Flaherty hit .280 with 19 homers and 88 runs batted in between Double-A and Triple-A last year, while playing everywhere but center field and catcher. The only negative is that he struck out 99 times in the 132 games he played.
The only issue with Flaherty is that he may not be available when the Braves are up. Flaherty is a guy who is a known commodity, a safe bet to produce in a utility role and has had success in a 49 game trial in Triple-A at the end of last season. If he's still available, he would be a nice addition at a cheap price.
Beamer Weems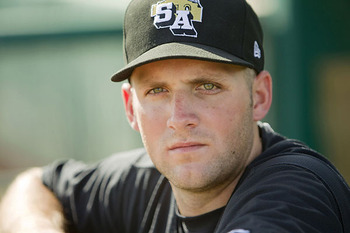 Beamer Weems could help fill the hole at short.
With a huge hole at shortstop and Frank Wren publicly admitting he doesn't want to bring in a veteran, this draft could be a good opportunity to help patch the hole, until young Tyler Pastornicky is ready to go in the middle of the year.
San Diego Padres shortstop prospect Beamer Weems is a Major League-caliber defender at shortstop right now, making him a guy worth potentially taking a shot at. His bat isn't that bad either, as the 24-year-old spent last year at Double-A.
Weems only played in 77 games due to injury, but he hit a respectable .246/.331/.415 with nine homers and 46 runs batted in while playing his home games in a pitcher-friendly park. He does strike out quite a bit, as he was punched out 68 times last year.
While Weems isn't a long-term answer, his defense could make him an option as a short-term starter until Pastornicky gets enough time in the minors to fully develop.
Jiwan James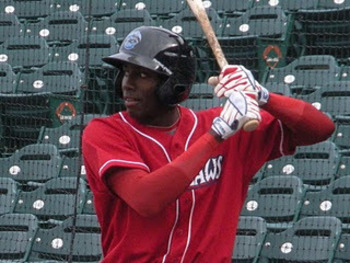 Jiwan James is a high-ceiling prospect that could be adequate as a fourth outfielder.
The Braves need for a fourth outfielder along with the lack of high-ceiling prospects in the outfield could make them a potential match for toolsy Phillies prospect Jiwan James.
James, who will turn 23 year old at the start of the 2012 season, is fast and plays good defense in center field. He's also a true five-tool prospect, although is extremely raw at this point and hasn't played in Double-A yet. For that reason he could fit in for a year as the 25th man on the roster and then get sent back in the minors in 2013 to continue his development.
James has put up extremely similar numbers over the past two seasons across two levels, but is yet to really start breaking out. In 2010, playing in Low-A, James hit .270/.321/.365 with five homers, 64 runs batted in, 132 strikeouts and went 33 for 53 in stolen base attempts. In High-A this year he hit .268/.327/.363, with four homers, 38 runs batted in, 120 strikeouts and went 31 for 47 in stolen base attempts.
James potential makes him a guy likely to end up getting picked by some team, and the fact he could fill a small role in the Majors next year before getting sent back to the minors only helps. The Braves would be wise to consider taking a high-upside player like James when he's this cheap.
Keep Reading

Atlanta Braves: Like this team?