Sacramento Kings: 5 Biggest Needs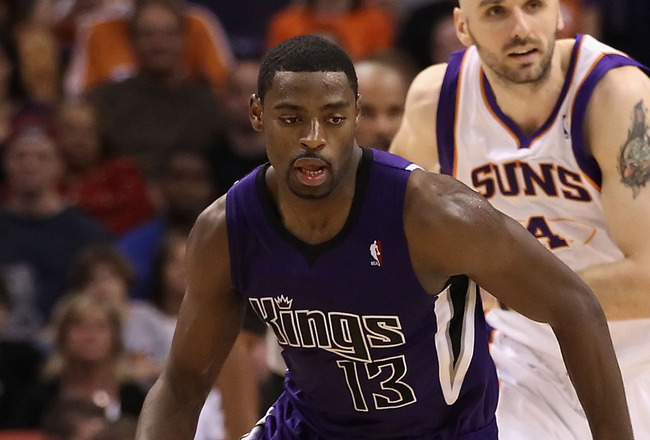 Christian Petersen/Getty Images
The Sacramento Kings have cap room to burn and many pressing needs. This is a crucial time for the team and the city, with a March deadline looming for a new arena. The team needs to build some momentum and excitement immediately. The Sacramento fans are dying for something to cheer about.
Can the team surprise people and put a winner on the floor?
What moves must the team make to get rolling in the right direction?
1. A Legitimate Small Forward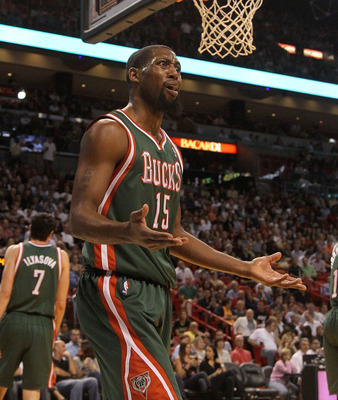 Is this guy the answer?
Mike Ehrmann/Getty Images
The Kings need a legitimate small forward above all. The last few years the Kings have had some of the worst small forward play in the league. Guys like Donte Greene, Omri Casspi and Fransisco Garcia have been average at best.
Greene and Garcia are still on the roster. Greene is running out of chances to prove he is an NBA-caliber player, while Garcia remains solid but unspectacular.
Casspi was sent to the Cavs this summer (who mistakenly believe they got an upgrade at the position). A draft day trade brought back former Kings re-tread John Salmons. For the moment, Salmons would be the starter and would be an upgrade over the players they have been running out there for the last couple of years, but this is a position that still needs to be upgraded big time.
2. A Big Man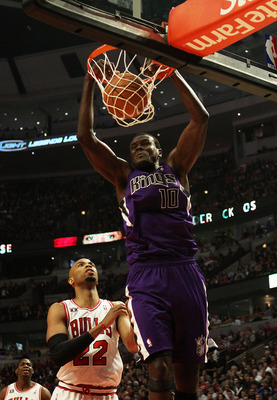 Jonathan Daniel/Getty Images
The Kings are also going to need a big man to replace Samuel Dalembert, who figures to leave as a free agent as soon as possible. With Demarcus Cousins in tow, the Kings could try to find a center to replace Dalembert, or could look to the power forward position and move DMC to center full time. Either way, another big body is needed.
3. A True Point Guard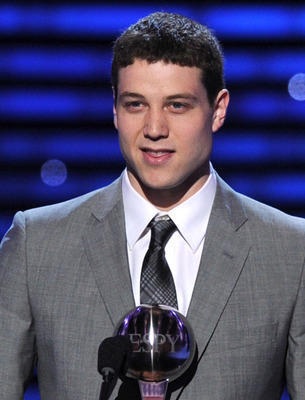 A true point guard?
Kevin Winter/Getty Images
The Kings roster lacks a true, playmaking, distributing point guard. As of this moment, the team figures to play some combination of Tyreke Evans, Jimmer Fredette and Marcus Thornton at the position. The problem with that is that they are all shoot-first players who are really shooting guards masquerading as point guards. Whether a starter or someone to come in off the bench, at some point the team will need a true point guard, and, as of this moment, they do not have such a player.
4. The Kings Need a Splash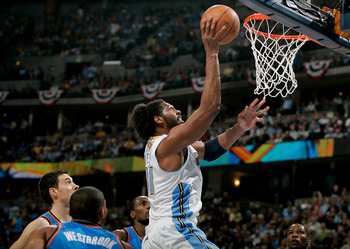 Could this man be the answer for the Kings?
Justin Edmonds/Getty Images
The Kings need a splash. Whether a big man, a swing man or a point guard, the Kings need to do something that makes people take notice. They have plenty of cap room to sign someone or absorb a player in a sign and trade deal.
The Maloofs have said that they intend to use their cap space. It is time for them to put their money where their mouth is and do something big.
5. The Kings Need a New Arena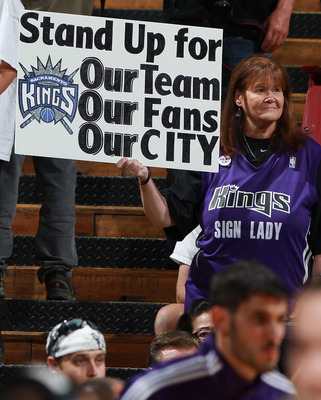 One last season?
Jed Jacobsohn/Getty Images
The Kings need a new arena. Much has been said about the Kings arena situation. The bottom line is that city leadership has until March to reach an agreement on a new building. If they can do it, the city, team, arena and fans will be reinvigorated, and this will become an exciting place with a young roster and a big future.
This spring would get very exciting in Sacramento. If they don't get it done, this is going to be a lame duck team playing out the stretch come May. The stakes could not be higher on this issue.
Keep Reading

Sacramento Kings: Like this team?