NBA: New School vs. Old School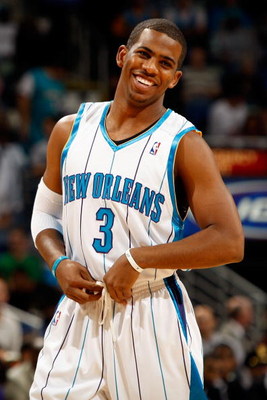 Suppose the NBA changed the All-Star Game: Old School vs. New School....The Ballers of Yesterday vs. the Ballers of Today.
Team New School (CP3, D-Wade, LeBron, Chris Bosh, Dwight Howard)
Team Old School (Steve Nash, Kobe, Garnett, Duncan, Shaq).
Would Shaq come up big in the big moments? Would he reduce Dwight Howard to a piece of shrimp?
Would LeBron manhandle Kevin Garnett?
Dwyane or Kobe? Duncan or Bosh?
It's all inside.......
CP3 steals keys to NBA from STEVE NASH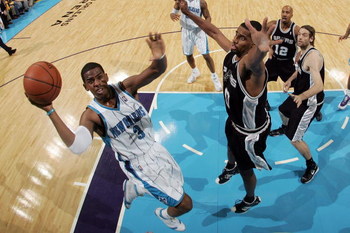 Admit it: You have a warm, fuzzy feeling about Chris Paul. Everyone loves him! He's taken over for Steve Nash as the good guy of the NBA. His stats are amazing, and his image is even better.
Nash used to run the NBA. He'd weave circles around everyone else. He's still good, but over the last two seasons he's taken a backseat to CP3.
KOBE BRYANT slides by D-WADE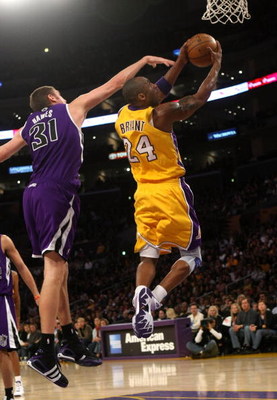 KOBE's always been a Master of Skills, and now he's also become a TRUE TEAM PLAYER. His image is up again, he's still has superstar-lethal skills, and he's leading one of the best teams in the NBA—without Shaq!
D-Wade is having the BEST SEASON of his career! After a let-down season, he's back and more impressive than ever! Leads the NBA is scoring!
But if I had to pick one player for one game, no question, it's KOBE.
LEBRON overpowers GARNETT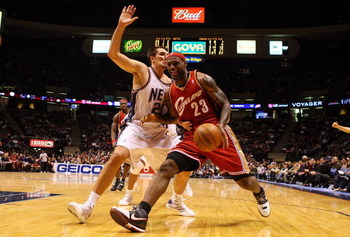 LeBron is SO BIG he makes SHAQ look small.....well, not quite, but the superstar uses a combo of force, speed and athleticism to power his way to the basket. All he needs to improve is his shot and clutch performance.
Kevin Garnett made high school superstars (a.k.a LeBron) popular. And now he's finally won a ring. Will any of that HUNGER leave him?
No it won't. He's one of the truly passionate players of the NBA...but if anyone could manhandle him (besides Shaq), it'd be LeBron.
TIM DUNCAN still has it, not so for CHRIS BOSH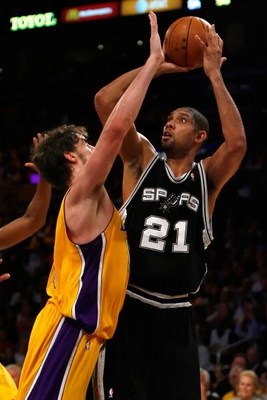 Duncan still has it. He's never been flashy, but he's always been GREAT. His popularity has faded a bit with all the hype about new and energetic bigs, but he's still a top three bigman in the game.
Chris Bosh is agile and talented. But I have serious questions about his championship intangibles. In the playoffs, other bigs like Dwight and Shaq will teach him a lesson or two when school's in session.
DWIGHT HOWARD muscles over SHAQ
The tale of TWO SUPERMANS: One who's left his footprints on NBA history books, an another who Soars in the Sky with Flying Dunks and a Red Cape. Both dominate the paint.
Dwight Howard is amazing. The dude's a BEAST! He's like a video game in real life. Not even LeBron puts up the sick stats this guy does. 30-15-5 ring a bell?
And he looks so HUGE and DOMINATING on the court alongside other bigmen.
Shaq may be an old flop, but he can still ball when it counts. I'm sure in any given day he could shut Dwight down. But could he do it consistently?
Tough call, but...It's a bird, it's a plane, it's Dwight Howard.
Game Recap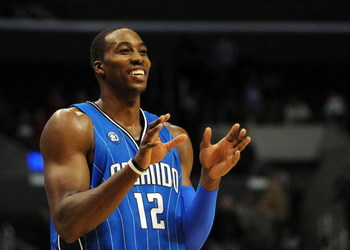 The savy of the Old Schoolers is impressive. You gotta believe a team with true team players like Steve Nash, Kevin Garnett, and Tim Duncan would find a way to win.
Especially with all the championship experience from Shaq, Duncan, Garnett, and Kobe. And you gotta believe Kobe would come through now that he's learned to be a team player—especially with Steve Nash on the team.
But the New Schoolers have merits, too. LeBron James finally gets some sidekicks, and this could be the first time in his career where he breaks through and wins a championship.
Chris Paul is a winner, and he's young. Given so much talent you must believe he'd pull through. Dwyane has proven to be a team player and effective contribtor. And Dwight is unbelievably good.
The question is whether the youth can step up. It's theirs for the taking, but many times the vets click better. Can the youth figure it out?
Early on Steve Nash would look to Tim Duncan to establish a down-low presence. Then Kobe gets his shots late in the game.
Meanwhile, Chris Paul would look to Dwyane Wade early on to get things going. Dwight would find looks for himself on cleanup offensive rebounds and putbacks. And LeBron would get his chances late in the game.
And the winner is...The New Schoolers, 109-102. In the fourth quarter, they began to pull away with energetic defense, leading to easy offense.
Keep Reading