The 2008 All-Fallacy Fantasy Football Team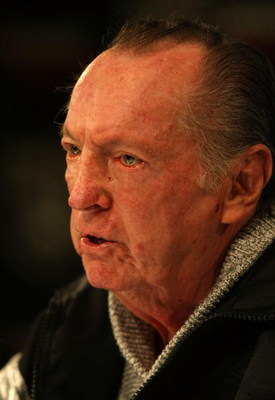 90 percent of Fantasy Football Leagues are over. Congratulations if you won your league, good luck if your championship comes down to the Green Bay/Chicago game, and better luck next year if you fell short of bragging rights and/or a payday.
In any event, if your team struggled this year, you probably had at least one player on my All-Fallacy Fantasy Football Team.
I tried to avoid players like Tom Brady, who was drafted in the first round and didn't play beyond Week One, because fantasy teams had the rest of the year to recover.
This Fallacy Team consists of: one QB, two RBs, three WRs, and one TE. I ignored kickers and Team/IDP Defense. So without further ado, I present the 2008 All-Fallacy Fantasy Football Team, owned by Al Davis.
Quarterback: Derek Anderson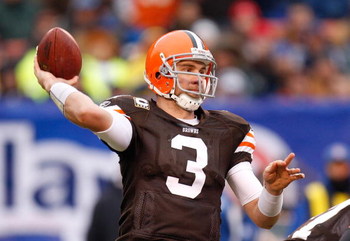 Derek Anderson passed for 3,787 yards with 29 touchdowns in 2007, signed a huge contract, and was much hyped coming into the 2008 season. He was a top 50 player on ESPN and the fourth QB taken in an NFL.com mock draft. His numbers in 2008: 1,615 passing yards, nine touchdowns, and eight interceptions.
What killed owners was Derek Anderson's Week Six breakout game against the New York Giants, which caused many owners to think he was turning a corner. Instead, his season got worse, and he was benched in Week 10 for Brady Quinn.
Running Back No. 1: Willie Parker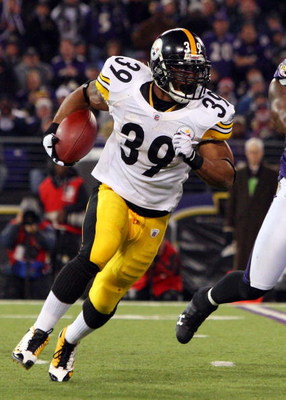 Fast Willie Parker started off the 2008 season in style, rushing for 138 yards and three touchdowns against the Houston Texans. He followed that up with 105 yards against the Cleveland Browns, but then injured himself in Week Three and missed five of the next six games.
What killed Willie Parker owners was his abysmal fantasy playoff performance. For a guy who was drafted in the second round, rushing efforts from Week 14-16 of 25, 47, and 29 yards with ZERO TDs are not going to help owners win.
Running Back No. 2: Willis McGahee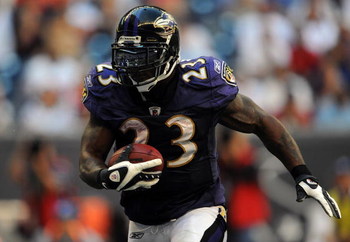 Was there ever a more frustrating player to own than Willis McGahee in 2008? McGahee was drafted by many owners to be an "every week" back. He started off the first eight weeks with only one 100-yard rushing game. The emergence of both Ray Rick and Le'Ron McClain reduced the number of carries he had, and from Weeks 11-15, he rushed for a combined 76 yards with zero touchdowns.
What does he do in Week 16 against the Dallas Cowboys? Run for 108 yards and a touchdown—but how many owners had the guts to start McGahee with the championship on the line?
Wide Receiver No. 1: Torry Holt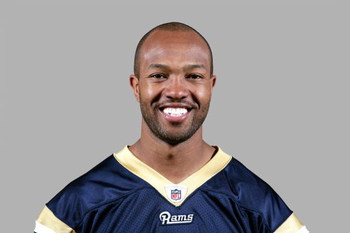 For every 2008 breakout player like Antonio Bryant, there is a 2008 stinker like Torry Holt. Holt's value took a hit with the poor play of Marc Bulger, but poor quarterback play only goes so far (see Calvin "Megatron" Johnson). Holt has yet to have a 100-yard receiving game and has caught only three touchdowns all year.
After eight straight years of 1,000 receiving yards, Holt will need 294 more yards in Week 17 to continue that streak.
Wide Receiver No. 2: Plaxico Burress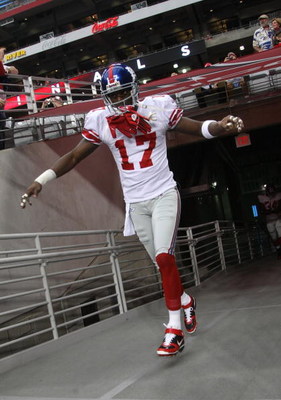 I can't begin to tell you how disappointed I am in Plaxico Burress. I am in pain having to put him on this list., but his numbers even before his "gun incident" were well below expectations.
Burress was seen as a great value pick in the third round. Many fantasy "guess-perts" pegged Plaxico as having first round value entering 2008, especially being Eli Manning's favorite target. He started off 2008 well with three touchdowns in his first five games. However, he never surpassed 50 yards receiving the next five weeks, with only one touchdown grab in that same span.
Wide Receiver No. 3: Chad Johnson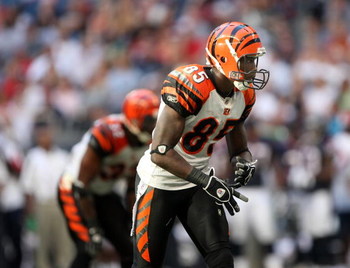 Maybe Chad Johnson should not have changed his name to "Ocho Cinco" before the season started. For a guy who has hovered around 90 receptions and well over 1,000 yards receiving, 2008 was a year to forget for Johnson. Even with a big Week 17 performance, Chad will be looking at a 2008 stat line with around 60 receptions, 650 yards receiving, and five touchdowns.
In the first five weeks of 2008, Johnson did not surpass 50 yards receiving and caught only one touchdown. Johnson's best fantasy performance so far in 2008 was back in Week Nine, when he caught two touchdowns and had 37 yards receiving.
Tight End: Jeremy Shockey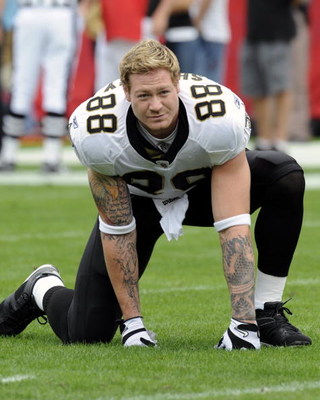 Jeremy Shockey forced his way out of New York and came to the Saints with Drew Brees at quarterback. Many owners drafted Shockey around rounds seven and eight, thinking they were getting a guy who can get around at least 700 yards receiving and four touchdowns with the pass-happy Saints. However, you can't teach an old dog new tricks.
Shockey continued to have injury problems in 2008 and even blamed the Saints for rushing him back on the field. Although Shockey does have 50 receptions and 483 yards receiving, he has zero touchdowns to show for it.
He barely edged out Vernon Davis for this spot, who I had to mention as another disappointment out of the Tight End position.
Keep Reading