NBA Free Agent Predictions 2011: 5 Players Detroit Pistons Must Target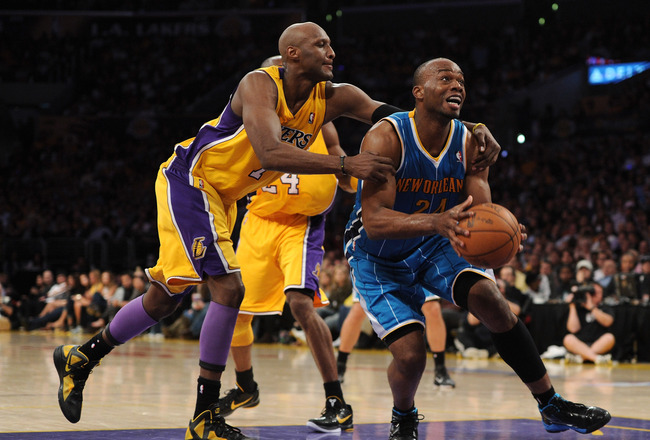 Harry How/Getty Images
It appears I was wrong.
There will, in fact, be basketball this season.
Starting last year, I had been telling you to plan for a cancelled season due to the fact that the owners had all the leverage and the players were delusional.
Well, cooler heads prevailed, and there will likely be a season that will begin on Christmas Day this year.
That was the ugly part. Now comes the fun part.
Beginning on Dec. 5, teams will likely be allowed to start negotiating with free agents.
There is an extensive list of restricted and unrestricted free agents. Additionally, teams will be given an amnesty clause that will allow them to dump one terrible contract and not have it affect their salary cap number. We can only guess who those players will be, but there are some prime candidates out there (I'm looking at you, Rashard Lewis).
As a result, a free agent crop that was relatively light on star power could be bolstered by some new blood.
But that is for another article (stay tuned).
For now, we will be focusing on five players that are free agents that should be considered by our Detroit Pistons.
Carl Landry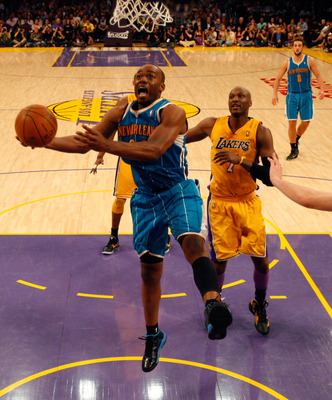 Harry How/Getty Images
The New Orleans Hornets have financial issues. Regardless, they have a big target that they are set on acquiring, David West.
West has been their primary low post player, and is viewed by most people as a sure thing to remain in New Orleans.
As a result, the Hornets will likely have to say goodbye to West's backup, Carl Landry.
Landry filled in very well for West last year, notably scoring over 15 points per game in the playoffs against Los Angeles.
Landry fills arguably the Pistons' biggest need, a dependable power forward.
With Greg Monroe likely being groomed as the Pistons next center, Landry has just the offensive repertoire to compliment the young big man.
The only downside to Landry is that he is just an average rebounder. But then again, so was West and he is an All-Star.
The Pistons likely would have to spend around $5 million per season, but if they unload Rip Hamilton, they could easily manage that.
Kris Humphries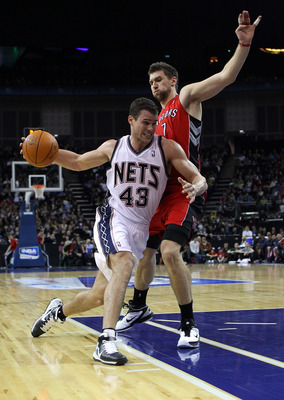 Julian Finney/Getty Images
Alright, insert your Kardashian joke here.
Out of your system? Probably not, but let's move on.
Humphries, for all of his faults with women, is a beast on the court. He is a power forward that averaged a double-double last year in only about 28 minutes per game.
Humphries is limited offensively, but his ability to bang around the hoop and grab tough rebounds could make life easier for Greg Monroe.
The good news is that Humphries likely won't break the bank. With other teams focusing on Tyson Chandler and Marc Gasol, and perhaps even David West, Humphries might be had for a relatively low sum.
Thaddeus Young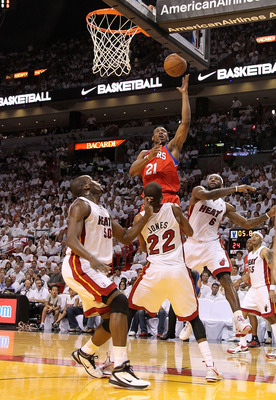 Mike Ehrmann/Getty Images
Detroit has a lot of depth at guard, but almost none at small forward.
With Tayshaun Prince likely gone and Kyle Singler not nearly athletic enough to step in right away, the Pistons need an athletic small forward to plug into their lineup.
Young is a restricted free agent, meaning that Philadelphia can match any offer to its young swing man.
That being said, it won't break the bank to keep him.
Detroit could catch the 76ers slipping, and steal Young away with the right offer.
Young reminds me a lot of a younger Josh Smith, a player that Joe Dumars still wishes he had.
James Jones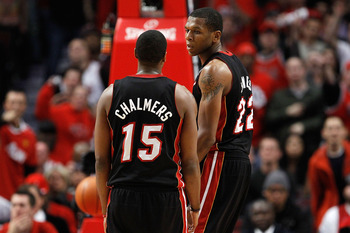 Gregory Shamus/Getty Images
Plain and simple, James Jones is a specialist. He can knock down the three-pointer with regularity and his shot is very difficult to block.
The Pistons desperately need to free up the paint, and adding a court-stretching small forward could easily make life better for Rodney Stuckey and Greg Monroe.
And even better, Jones likely will be a bargain, likely settling for $3-5 million per season.
Glen Davis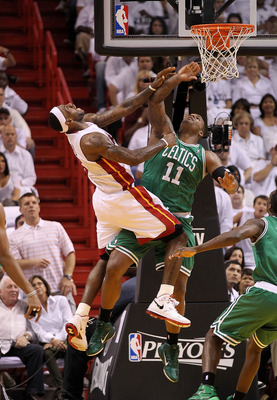 Mike Ehrmann/Getty Images
Glen "Big Baby" Davis is an absolute load down low.
He has an uncanny ability to get his shot off in traffic, and he is capable of carrying a team for stretches at a time.
He is battle-tested and could immediately help Detroit's low post scoring.
The question is going to be how much will he be worth on the open market. If Tyson Chandler and Marc Gasol set the market at around $10 million per season, Davis will want to be comparatively paid.
But if they end up with slightly smaller deals, Davis could be had for $6 million per season.
Keep Reading

Detroit Pistons: Like this team?