The Cleveland Browns' Worst Draft Picks: 1999-2003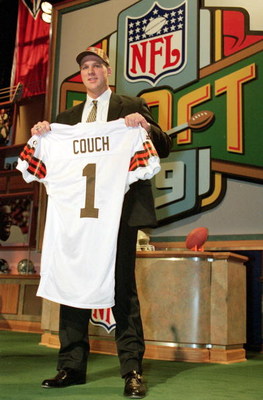 " And with the 1st pick in the 1999 NFL draft, the Cleveland Browns select..."Tim Couch."
The Browns were on their way back into the NFL, having selected their franchise quarterback. A player who would likely be the cornerstone of the offense for the next 10 years. Right?
Well, let's see. The players we passed on to take Couch No. 1 overall: Donovan McNabb, Champ Bailey, Chris McAlister, and the Saints entire draft.
Couch had the potential to become a good quarterback if he would've had a line and some skilled position players to take the pressure off his shoulders.
The only player he had was Kevin Johnson, taken first in the second round that year. Couch put together numerous fourth-quarter comebacks during his tenure with the Browns, but the constant beatings his body took, week after week, proved to be more than he could handle.
After the Browns released him, he went on to try out for teams like the Bears, Packers and Jaguars not making the team on any of them. He would eventual call it quits after testing positive for steroids.
Browns 2000 Draft Picks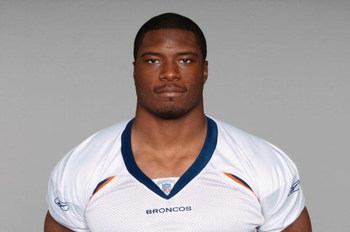 There is probably a reason that I couldn't find a picture of Cortney Brown in a Cleveland Browns jersey—he was always injured.
The big discussion, was it Cortney Brown or Lavar Arrington, which player was responsible for making the other better. I believe it was Arrington who made Brown look better. That year The Browns took Brown ahead of Arrington, Jamal Lewis and Brian Urlacher.
To make matters worse he was always injured, weather it was a stubbed toe, a broken fingernail or something truly serious like joint pain, he would find a reason not to play.
The Browns eventual released him, Denver picked him up, and he continued to find reasons not to play for them.
The Browns second-round pick that year was Dennis Northcutt. The Browns would now have two very small wide recievers with Northcutt teamed up with Kevin Johnson.
Browns 2001 Draft Picks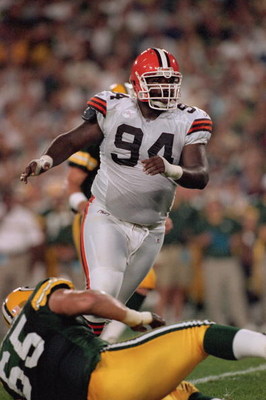 (Big Money) Gerard Warren was taken third overall in the 2001 NFL draft. That year the Browns passed on LaDainian Tomlinson, taken fifth overall that year.
Another blunder in the Cleveland Browns draft picks since 1999. Warren went on to do almost nothing before being traded to the Denver Broncos, while Tomlinson has gone on to be one of the all-time great backs in the NFL.
The Browns' second-round pick that year was Quincy Morgan, taken 33rd overall. The Bengals then picked Chad Johnson with the 36th overall pick. Need I say more?
Browns 2002 Draft Picks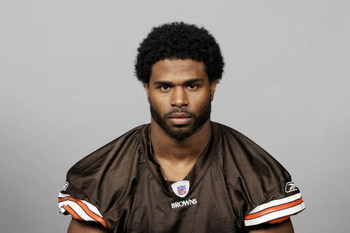 The Cleveland Browns selected William Green with the 16th overall selection in the 2002 NFL draft. Not that it was that bad a selection for where they were drafting, but if we jump ahead to the second round, where the Browns select Andre Davis, you will find that he was taken four spots ahead of Clinton Portis.
The Browns obviously felt they had selected their starter in Green. William Green never rushed for 1,000 yards and was stabbed by his girlfriend. (Now you didn't hear this from me, but my sources say that it was because he confronted her about allegations that she had cheated on him with Kevin Johnson...It may be a rumor, but, shortly after, Johnson was straight-up cut from the team, without even trying to trade.)
Meanwhile, Portis has gone on to be one of the top backs, year after year.
Browns 2003 Draft Picks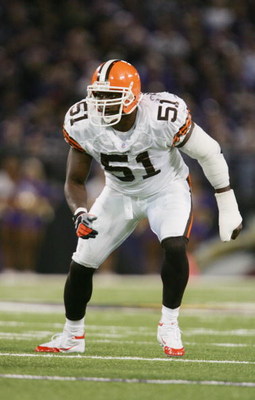 In 2003, the Cleveland Browns finally selected an offensive lineman. Jeff Faine went 21st overall.
Fans and media had no problem with the pick because Cleveland's ongoing problem had been its offensive line. The problem in this draft was its second-round selection of Chaun Thompson.
Coming from a small school who gave up more than 30 points a game, this pick baffled many. He was taken 20th in the second round, Anquan Boldin was 22nd, Osi Umenyiora 24th and Mike Doss 26th—any of them would have made better sense.
I stop at 2003 because I would be writing all day and I have to get some work done before I leave work for vacation.
So until I publish the next chapter, 2004-?, I'm sure that you will be left scratching your head, wondering what goes on during draft day at the Cleveland Browns draft table.
Keep Reading

Cleveland Browns: Like this team?