Norwich City: 5 Things Learned from QPR Win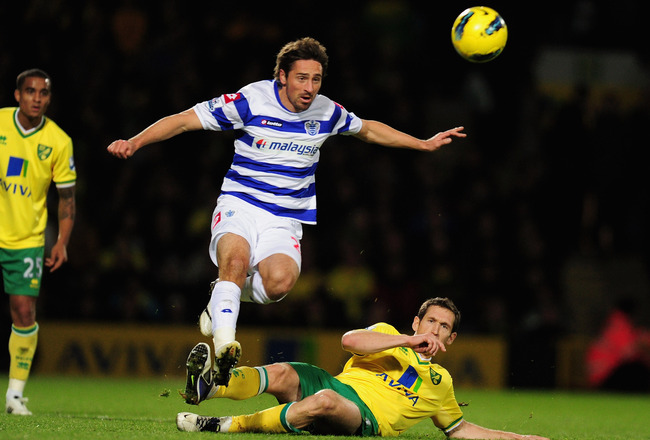 Jamie McDonald/Getty Images
Norwich City supporters will be delighted with the result at the weekend. The Canaries pulled off a crucial 2-1 home win. It should have perhaps been more comfortable than it was, but it's results that matter. The result means that the team is back in the top half of the table, the highest placed of the newly-promoted teams and perhaps most crucially are now seven points clear of the relegation zone.
As each game passes in this league we learn more about what the team is capable of and how best to approach games for the remainder of the season. It is often said that more is learned in defeat, but plenty was learned in this latest game. Enjoy the slideshow.
There Is Always Method to Paul Lambert's Madness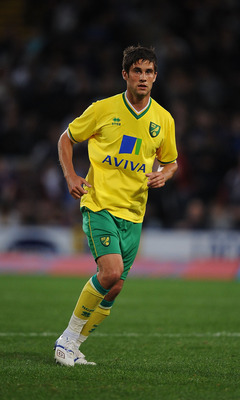 Christopher Lee/Getty Images
The team-sheet was a bit of a shocker to say the least. Most Norwich City supporters probably wondered what the hell was going on when Andrew Surman, Ritchie De Laet and Simeon Jackson were all handed starts. The trio have been involved in the first-team this season, but few would have been expecting them to start. Norwich also lined up 4-4-2.
These decisions would have also surprised the opposing manager Neil Warnock, who has probably been planning all week for a 4-4-1-1 system and work out how to contain Wes Hoolahan.
However, Paul Lambert doesn't make these kind of decisions without considerable thought, planning and preparation. This is not a manager who plays players out of position or surprising team selections for no good reason. He makes changes when people are least expecting it to catch the opposition out, on Saturday it worked a treat.
Leon Barnett May Need To Be Replaced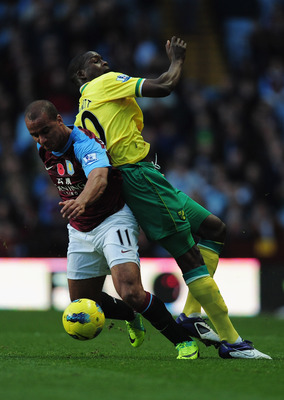 Jamie McDonald/Getty Images
I'm not in the business of slating players for the sake of it, and when Leon Barnett plays well he is a very good defender. But I'm afraid he keeps making mistakes that are leading to goals. His latest came on Saturday with his team leading 1-0 and the way he gifted possession back to the opposition basically inviting them to score. It was a shame because up until that point Norwich had looked quite comfortable and may have been heading for their first clean sheet of the season.
After QPR had scored their equalizer, the Londoner's were in the ascendancy and a better side may have taken advantage of the situation. We all know that goals change games and Barnett needs to cut these mistakes out of his game. Zak Whitbread and Daniel Ayala are on their way back from injury, and the January transfer window will offer an opportunity to add defensive reinforcements.
There Is a Way Back for Ritchie De Laet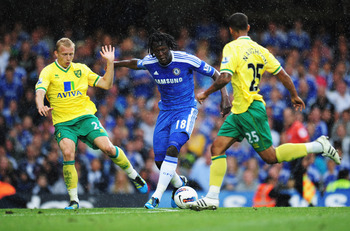 Shaun Botterill/Getty Images
After the mistakes that Ritchie De Laet made in the early part of this season, no Norwich fan would be surprised if he never played for the club again. But Paul Lambert proved on Saturday that out of favour players can force their way back in if they impress in training and reserve games.
The Belgium played at right-back against QPR and to his credit put on a decent performance. This may be a sign that he isn't comfortable playing at centre-back and should be utilized as a full-back from now on. Either way he can still play a big part for the Canaries this season. Although, he was substituted and appeared to be carrying a slight injury.
Perhaps Wes Hoolahan and Grant Holt Should Continue Super-Sub Roles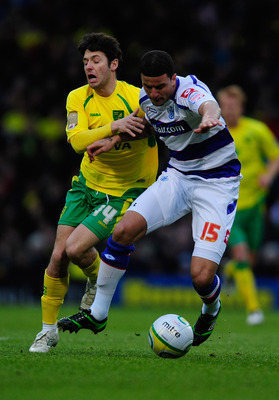 Jamie McDonald/Getty Images
It was pointed out to me before yesterday's game that Wes Hoolahan has only directly set up one goal and scored one himself. However, despite that fact most supporters still consider him to be the club's best player.
On Saturday, Paul Lambert elected to drop Hoolahan to the bench, he was joined on the bench with Grant Holt. Both players came off the bench and combined to score the winning goal.
It may now turn out that he can get the best out of the players as super-subs.
Canaries Can Win When It Really Matters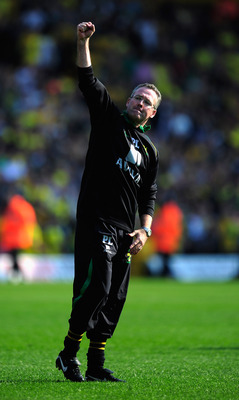 Jamie McDonald/Getty Images
Going into the game against QPR, Norwich were just four points above the relegation zone. Had the Canaries lost the game and results gone against them that gap could have been shortened to one point. People may point to the Blackburn game a few weeks ago and believe that was an important game to win.
However, due to the promising start the team has made the draw that the canaries got was not a disaster. But going into this game, Norwich hadn't won in four games and have tough games coming up against Manchester City and Newcastle United. A win was vital and yesterday's result has proved when the team needs a result Paul Lambert will deliver it.
Keep Reading